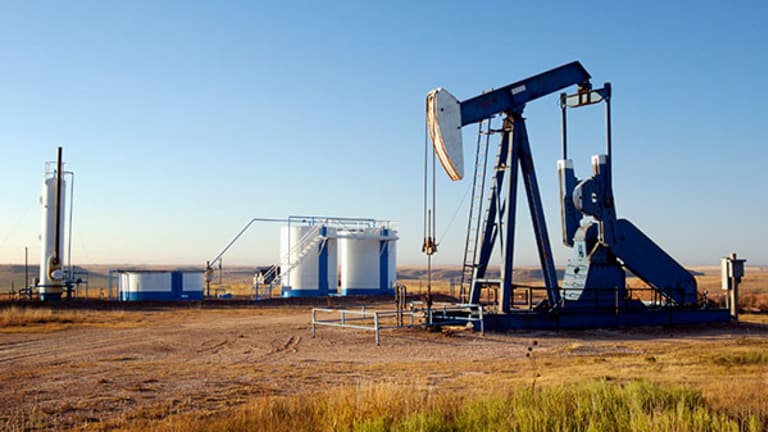 NEW YORK (TheStreet) -- Oil companies are edging closer to seeing the 40-year-old ban lifted on crude oil exports. But whether Congress caves in or Obama gives his OK, Tesoro (TSO) , the biggest refiner in the Western United States, is set to fire on all financial cylinders. 
Tesoro, however, is also cognizant that lifting the crude oil export ban could create problems in the industry. A removal of the ban could result in American refiners losing their price advantage, in which the gap between the American WTI oil benchmark and the European Brent oils benchmark may narrow. At the same time, however, lifting the ban will give U.S. crude oil companies a larger market to sell their products.
"Lifting the crude oil export ban in isolation effectively picks winners and losers in the marketplace," Tina Barbee, a Tesoro spokeswoman, said in an email interview to TheStreet.  She noted, however, Tesoro supports the concept of "free trade and free markets."
Nonetheless, everything seems to be going great for Tesoro, which in late October posted better-than-expectedthird quarter results, as it extracted greater cost savings from its operations. Excluding one-off items, Tesoro's net income climbed to $3.06 a share in the third quarter from 44 cents a share a year ago. Wall Street analysts were expecting $2.16 a share, according to data compiled by Thomson Reuters. The strong performance was due to higher profit margins for its oil refinery business and an increase in sales at its retail gas stations. 
Tesoro's retail segment prospered as oil prices decreased and lifted demand at its gasoline stations. Meanwhile, like other refiners such as Valero (VLO) - Get Valero Energy Corporation Report , Tesoro also benefited from lower crude prices. These refiners use crude oil as raw material during production of refined petroleum products, such as diesel and gasoline. Lower crude prices usually give refiners a profit margin boost, since the prices at fuel stations do not fall as sharply as prices based on the two oil benchmarks, the American WTI and European Brent crude.
Additionally, the Texas-based Tesoro gained cost savings as a result of synergies related to the $2.4 billion purchase of a refinery and other related assets in California two years ago. During the third quarter conference call, Tesoro's CEO Gregory Goff said that the refiner delivered cost savings of $390 million year-to-date and will surpass its guidance of cost savings between $370 million and $430 million for 2014.
In a Nov. 3 report, JPMorgan analyst Phil Gresh said that Tesoro is "well ahead of schedule" in achieving its synergies from its California assets. Gresh expects the company to report additional savings of $155 million in the fourth quarter, putting the full year savings at $545 million.
Tesoro also controls a master limited partnership with Tesoro Logistics (TLLP) . Since Tesoro holds the general partner interest, an increase in Tesoro Logistics' earnings due to the recently announced acquisition of QEP Resources' (QEP) - Get QEP Resources, Inc. Reportnatural gas pipeline and processing assets will flow back to the parent as distribution income.
According to JPMorgan's Gresh, Tesoro's pre-tax earnings from Tesoro Logistics could grow to $564 million by 2016 from $234 million this year. That would make Tesoro Logistics the fastest growing segment for Tesoro, in terms of earnings.
The company is also growing by making annual targeted purchases of assets held by its parent Tesoro. Goff has said that the partnership will acquire assets valued at between $300 million to $500 million each year from its parent "over the next several years."
Tesoro's shares have climbed 24% year to date and currently stand near $73. JPMorgan has given a "neutral" rating on the stock, while Morgan Stanley has an "equal weight" rating on the stock.
At the time of publication, the author held no positions in any of the stocks mentioned.
This article is commentary by an independent contributor, separate from TheStreet's regular news coverage.