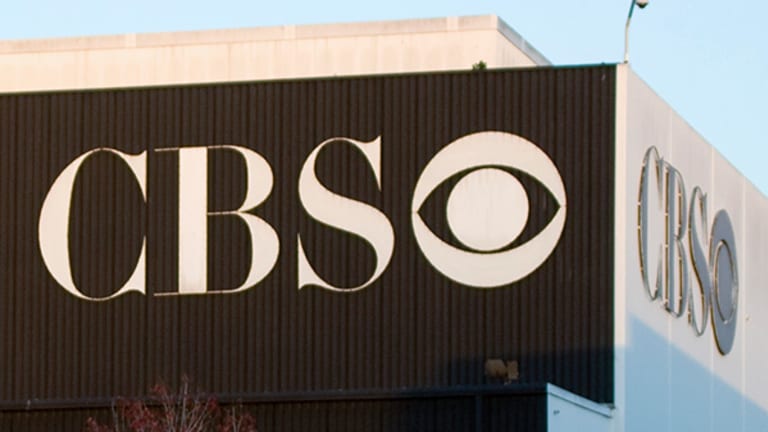 Why Streaming Old Shows Could Backfire on Television Networks
CBS plans to license 'CSI' shows to a subscription-based video-on-demand provider. But aren't such arrangements hurting television programmers?
New York (TheStreet) -- Sometimes the quick cash is too easy to pass up. 
For over 10 years, television programmers including Viacom (VIAB) - Get Viacom Inc. Class B Report , Disney (DIS) - Get Walt Disney Company Report and 21st Century Fox (FOXA) - Get Fox Corporation Class A Report have been licensing previously aired shows to Netflix (NFLX) - Get Netflix, Inc. (NFLX) Report . Those deals were built on the premise that streaming a TV series' past seasons generated easy revenue for content that otherwise was just collecting dust.   
The immediate cash is certainly welcome to media companies enduring a decline in TV advertising for everything besides live sports. But TV programmers are walking a fine line. The licensing of old TV shows could further hasten the public's move away from traditional TV and cable networks and toward video-streaming platforms.
CBS (CBS) - Get CBS Corporation Class B Report  CEO Leslie Moonves made waves on Thursday when he dropped the news that his network had signed a deal to license its super-show CSI to a U.S.-subscription-based video-on-demand service, known in the industry as SVOD. Moonves wouldn't name the service but if it's not Netflix, it could very well be Amazon (AMZN) - Get Amazon.com, Inc. Report Prime or Apple (AAPL) - Get Apple Inc. (AAPL) Report  or Hulu, a joint venture involving Disney, Fox and Comcast's (CMCSA) - Get Comcast Corporation Class A Report  NBC/Universal. 
The point is that Moonves is comfortable with an arrangement that uses a Netflix or Amazon Prime to widen the audience for CSI, already one of the most successful broadcast serials in history.
Bernstein analyst Todd Juenger takes a different tact, arguing that Moonves is operating on a slippery slope.
"We believe networks need to wean themselves off of SVOD (subscription video on demand) licensing, which we believe is the primary driver of the demise of ad-supported video consumption," Juenger said in an investor note published Friday.
"But instead of helping the content owners out of their prisoners' dilemma, the CBS announcements just reinforce why everyone feels they might as well keep trading dollars for pennies and putting their valuable content on SVOD. Nobody else is going to stop. You might as well sell what you can and take what you can get. At least you get the pennies."
Netflix has been only too glad to pay the pennies, judging correctly that it could build a low-margin licensing game while it added subscribers and strengthened its own brand as the one-stop shop for all viewing needs. Netflix also helped to condition a generation of viewers not to expect to have to watch commercials. That's fine for a subscription-based service but it's death for ad-supported networks.
Moonves counters that a service such as Netflix can strengthen a TV serials popularity, driving more viewers to want to watch first-run episodes on the broadcaster's network. Even Juenger acknowledges that CBS' streaming deal "could easily" be worth hundreds of millions of dollars.
"Those of you who have followed us know that we have taken a strategically conservative approach to streaming past seasons of current shows," Moonves told investors on Thursday. "Well, what we're seeing more and more is that streaming the right shows brings new audiences into the mix, and then brings those viewers to the screen for the latest episodes. And those viewers are often younger and more affluent."
Not everyone agrees with Moonves' outlook on such deals. Chris Albrecht the CEO of Starz (STRZA) , has been outspoken on this subject, saying television networks are making a bad mistake licensing their shows to Netflix. Starz was one of the first television programmers to run its shows on Netflix, figuring that it was good money to exchange for re-runs and B-level movies.
But Starz's deal with Netflix, which Albrecht ended in February 2012, gave the upstart streaming service badly needed content to help build its business. These days, Netflix has over 57 million customers. 
"Starz made a terrible deal with Netflix," Albrecht, a former head of Time Warner's (TWX) HBO, said in December at the UBS Media and Communications Conference in New York. "You could argue that Netflix built its business on the back of Starz programming for pennies. "I think it's really shortsighted for all these folks to be selling their shows to Netflix. If they didn't, what would be on Netflix?"
Yet, most television networks continue to license some of their shows to Netflix on the assumption that it's the best and most lucrative way to generate revenue from programming that otherwise would get little airing. Even David Poltrack, CBS' director of research, acknowledged at that same conference that the quick cash is tempting. 
Rare is the television programmer that doesn't license some content to Netflix or another SVOD platform, even though they wished the industry as a whole had never done deals with Netflix in the first place. A&E Networks, jointly owned by Disney and Hearst Corp., license some of its older TV serials to Netflix on a short-term basis.
"We should never have done this," A&E CEO Nancy Dubuc said on Tuesday when asked about SVOD deals. "Unfortunately, everyone else is doing it, though that doesn't make it right. Do you take the money while it's there or not. That's something that we're constantly wrestling with."
--Written by Leon Lazaroff in New York
Contact by Email.
Follow @LeonLazaroff