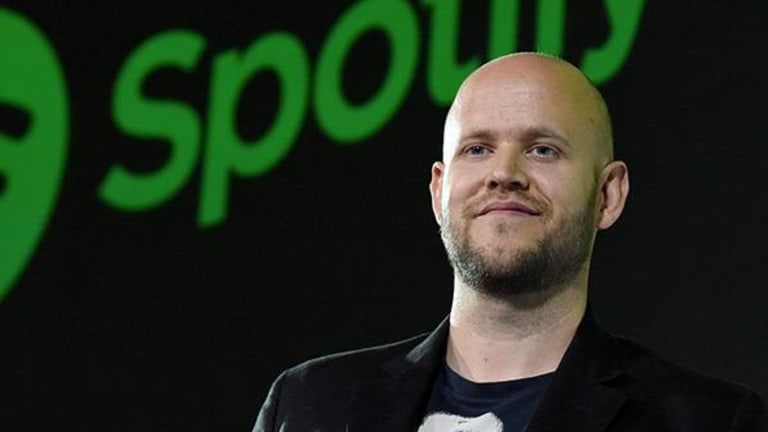 Why Spotify Might Shun Banks and an IPO, and Opt for a Direct Listing
Spotify stands to save millions in underwriting fees if it skips the usual IPO process. But there are some distinct disadvantages as well.
Spotify may be getting impatient, and that's good news for investors.
Rather than selling shares in the world's largest music servicein a traditional IPO, Spotify may sell stock in the company through a process known as a direct listing, according to a source close to matter. 
Rather than hiring bankers to serve as underwriters for a typical initial public offering, a direct listing would allow the company's original investors as well as founders such as CEO Daniel Ek and some stock-holding employees to directly sell their stakes to the public. 
A direct listing would cede the discovery of that opening price to market forces rather than allowing bankers and institutional investors to set an opening price.The story that Spotify is considering a direct listing was first reported by MergerMarket; Spotify declined to comment on the story.
"Spotify must be very confident that they can raise enough interest from investors without investment banks to do that for them," said Josef Schuster, founder of IPOX Schuster, a Chicago IPO investment firm. "That could save a lot of money if they go that route."
Banker fees for an initial public offering usually range between 6% to 7%, Schuster said. For a company like Spotify with a valuation between $8 billion and $10 billion, avoiding those costs could save Spotify as much as $100 million, he added. A direct listing would also enable Spotify to list its shares more quickly than having to wait for an IPO.
A direct listing could come as soon as the fall, whereas an initial public offering isn't expected until sometime in 2018.
If Spotify's interest in a direct listing is genuine, it would also demonstrate that the Swedish company isn't in need of the kind of cash that is typically raised by issuing new shares and selling them via an IPO, said Santosh Rae, an analyst at Manhattan Venture Partners, a venture capital firm.
The downside to a direct listing is that bankers can convince their institutional investor clients to buy into an initial public offering, thereby lending stability to a given stock. Without such investors, trading can become volatile, Rao added. Normally, direct listings are used by small companies that don't expect much trading in their shares, or anticipate a big jump in their value. 
"It does show that they might not need the money because they wouldn't be issuing new shares," Rao said in a phone interview. "But if you want real movement in the stock, if you want the stock to find its value, you have to go through the traditional bidding process."
Either way, Spotify's investors and employees are undoubtedly eager to cash out of their holdings. That demand has intensified in recent years as the company's path to a traditional public offering has taken new twists and turns. Negotiations on a new licensing deal with Universal Music Group, a unit of Vivendi (VIVHY)  and the world's largest music label, took roughly two years to consummate.
Yet even as the two sides agreed to a deal earlier this week, Spotify must still secure separate licensing contracts with Warner Music Group, Sony Music, a unit of Sony (SNE) - Get SONY GROUP CORPORATION SPONSORED ADR Report , as well as other entities such as Merlin, which represents more than 1,000 independent music labels.
Spotify's move would mirror that of Alphabet's Google (GOOGL) - Get Alphabet Inc. Class A Report  which did something similar in 2005 when it arranged a so-called Dutch auction.
Google wanted to make its shares easier to acquire for smaller funds and individual investors. Though its IPO didn't price as high as banks expected, the stock jumped soon after going public, more than offsetting a jittery opening.
"After Google, there weren't many unconventional offerings at all," Schuster said. "But maybe if Spotify does it successfully, there will be more. Some companies can certainly do it."
Hovering above an apparent debate between an IPO and a direct listing is a $1 billion loan in the form of convertible debt that Spotify secured last spring.
The debt holders, which include the private-equity firm TPG, the hedge fund Dragoneer Investment Group and individuals brought together by Goldman Sachs Group (GS) - Get Goldman Sachs Group, Inc. (GS) Report , can convert their debt into equity at a 20% discount to a public offering's initial price, under a deal that was signed last spring. A failure to hold an IPO a year after the deal's signing pushes that IPO discount up by 2.5 percentage points every six months. A direct listing wouldn't appear to satisfy that deal, however.
"It seems that Spotify is doing some posturing, some positioning," Rao said. "Either they're negotiating terms with underwriters or the holders of their convertible debt, or a combination of things. Regardless, it looks like they're getting closer to doing something -- which is very good."