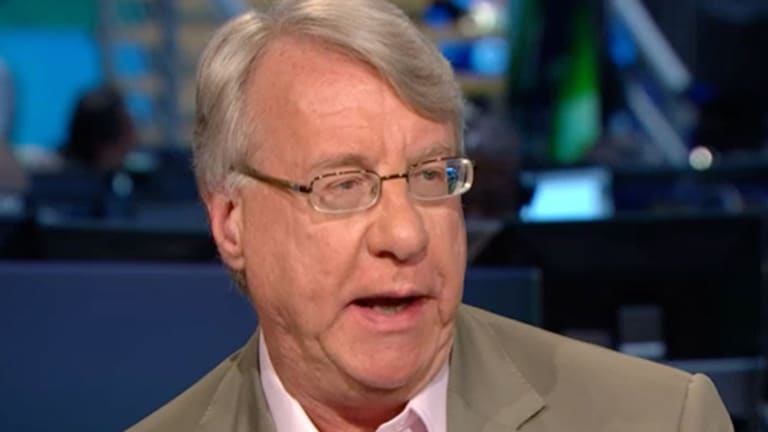 Why Short-Seller Jim Chanos Calls Tesla the 'Anti-Amazon'
The hedge fund investor who predicted Enron's collapse is now betting against Elon Musk's Tesla Motors.
The hedge fund investor who predicted Enron's collapse is now betting against Elon Musk's Tesla Motors.
Jim Chanos, founder and president of Kynikos Associates, is the king of the short-sellers.
Chanos conducts what he calls "intensive research into stocks" to find their failures and failings. And he's been uncannily correct.
This is the hedge fund investor who cast a critical eye over Enron's books back in 2000, discovering red flags in the company's regulatory filings. Chanos initiated a short position with Kynikos, and the rest, as they say, is history. Enron became mired in controversy and criminal charges. As the energy company went bankrupt, it became Chanos' greatest play.
Now Chanos is calling out another company, predicting that its stock will crash and burn. And that's not good news for Tesla Motors (TSLA) - Get Report .
Chanos has been betting against Tesla for a while now, first revealing his short position in the electric carmaker last May. He has been vocal in his dislike for the company and its CEO and founder, Elon Musk, comparing Tesla to beleaguered Valeant Pharmaceuticals, which has lost about 90% of its stock value.
Chanos' frustration with Tesla centers around the company's proposed acquisition of SolarCity (SCTY) , which he calls "a shameful example of corporate governance at its worst."
On the surface, the proposed deal makes a lot of sense. With the acquisition of SolarCity, Tesla would be able not only to sell electric cars, but to sell a means of supplying energy for those electric cars.
However, peel back the layers and this onion of a deal still has investors' eyes watering.
That's because Musk is also the chairman and largest shareholder of SolarCity (he owns more than 20% in each company). And a majority of the directors on the boards of Tesla and SolarCity either have financial connections to both companies or are Musk's relatives.
But there's more to it than just self-serving motives. Both companies have generated lots of red ink and are burning through cash. Tesla has never reported an annual profit, and Solar City has been profitable in just one one of the past seven years, according to Morningstar data. Earlier this year, Barclays analyst Brian Johnson estimated the cash burn for the combined companies at $2.8 billion this year and $2.4 billion in 2018, CNBC reported.
That cash burn is a big red flag for Chanos. According to remarks by the hedge fund investor at Tuesday's CNBC Institutional Investor Delivering Alpha Conference, both companies "will constantly need access to capital markets. And when you need that amount of money just to run your business model, you put yourself at risk."
But perhaps Chanos' most damning remark comes when comparing Tesla to Amazon, which is one of the world's best-performing stocks, even though Amazon has often eschewed profits in favor of revenue growth. Chanos doesn't see Tesla being able to turn profitable the way Jeff Bezos' e-commerce giant has.
"This is the anti-Amazon," he said.
And since it's the anti-Amazon, investors should continue to be cautious. Tesla might seem like a sexy company with sexy products, but in truth investors should avoid this risky stock. Chanos' short position in the carmaker is just further validation that you should expect Tesla to come crashing down.
---
Cautious investors should certainly avoid Tesla right now. But what if I told you there is a way to make $67,548 per year -- or more -- without stocks at all, just by following this simple step-by-step process? The trader who is sharing this secret has been right more than 8 out of 10 times, turning $5,000 into more than $5 million for himself. Click here to see how easy it is to follow his lead and collect thousands of dollars in "Free Money" every month.
This article is commentary by an independent contributor. At the time of publication, the author held no positions in the stocks mentioned.