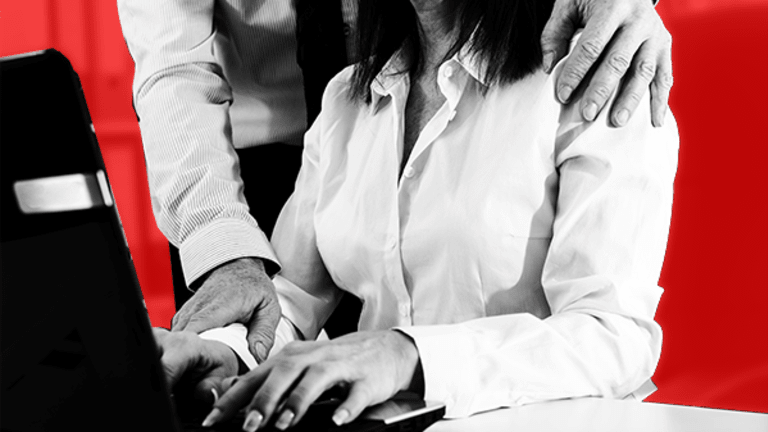 Why Sexual Harassment Continues to Be a Problem in Silicon Valley and the Startup World
The issue has come to a head after several women spoke out about their experiences in the industry.
Updated from July 8 with additional information.
Silicon Valley has had a problem with sexual harassment in the workplace for a long time, but only now does it seem that the tech industry is coming to terms with the issue. 
One indicator: When venture capital firm Binary Capital decided to oust its cofounder Justin Caldbeck after a pair of investigations from The Information and The New York Times revealed that six women had accused him of sexual harassment. The Times report also included numerous stories from female startup founders and entrepreneurs who recounted cases where they had either been harassed or made to feel uncomfortable by men in the industry, many of whom were investors. Among them, the women named high-profile venture capitalists including Chris Sacca, entrepreneur-turned investor Marc Canter and 500 Startups CEO Dave McClure, who resigned from his role earlier this week. 
On Wednesday, Ignition Partners LLC said venture capitalist Frank Artale had resigned from the firm after it had received two claims of misconduct regarding Artale. It's unclear what the nature of the allegations were. 
That's on top of the string of controversies at Uber Technologies Inc., which involved two investigations into the ride-hailing startup's company culture, including sexual harassment claims from a former engineer, Susan Fowler. The controversies ensnared Uber for several months, ultimately leading to the resignation of CEO Travis Kalanick and the departures of numerous high-profile executives, including business chief Emil Michael and senior vice president of engineering Amit Singhal. 
The allegations have kicked off something of a reckoning among Silicon Valley investors, executives, entrepreneurs and other observers. The New England Venture Capital Association, a trade group, encouraged its members to sign a pledge against discrimination and gender bias. Prominent VCs such as Bain Capital Ventures have since signed on. 
LinkedIn co-founder and Greylock Partners venture capitalist Reid Hoffman wrote a post laying out some of the steps Silicon Valley should take to resolve what he considers "entirely immoral and outrageous behavior." Part of that, Hoffman wrote, is getting people to adopt a "#DecencyPledge" to signify their support of harassment victims. Another, perhaps more influential, suggestion is to build an industry-wide HR function to oversee what happens between venture capitalists and entrepreneurs. 
But in order for real change to take place, Gina Bianchini, CEO of Mighty Networks, a software company that creates niche social networks, said high-profile VCs need to come out in support of the issue.
"I don't think there should be an expectation that women are going to solve this issue," Bianchini explained. "We didn't create this." 
The revelations about Caldbeck and other venture capitalists have shed light on an area that has largely been overlooked so far -- the relationship between investors and female startup founders. Female entrepreneurs are placed into an especially vulnerable position when they seek funding from venture capitalists. The VC world is a male-dominated environment, where fewer than 6% of all decision-makers at U.S. VC firms are women, according to Fortune. Lisa Wang, co-founder of SheWorx, a community of female entrepreneurs, said she's experienced first hand how challenging this relationship can be.

Prominent venture capitalist Chris Sacca wrote a blog post apologizing for sexism in Silicon Valley. 
"I had poured my blood, sweat and tears into this company and all I needed was capital to build and sustain my team," Wang explained. "You go into this meeting and the person sitting across from you holds the future of your company."
"So when a woman gets a meeting with an investor and they say 'Hey, just meet me here for a drink,' you leap," Wang added. "Next thing you know, he's not interested in your company and you're like 'I thought this was business.'" 
This kind of dynamic isn't just restricted to pitch meetings. At this year's Consumer Electronics Show in Las Vegas, Wang said a high-profile investor tried to grab her face and kiss her. In another instance, an investor bypassed her, thinking that her male colleague was the founder of her food startup, Fooze. And during a serious fundraising conversation, an investor called her cute, she said. 
"It's those things that made me realize how difficult it is for female founders," Wang explained. 
Wang is trying to make it easier for female founders to report harassment, which SheWorx describes as anything from "egregious stories to the small paper cuts experienced every day," through an anonymous form on the company's website. Wang and SheWorx hope to form a committee of influential lead partners and general partners from investment firms that, using the data, can take action on individuals who were flagged for repeated harassment. In effect, the committee could serve as a pseudo HR body or watchdog that monitors interactions between startups and investors. 
Investors, too, need to stop perpetuating the culture that involves inappropriate behavior, like asking female founders "signaling questions" about their marriage status and other details, said Drew Koven, managing director of investment firm LDR Ventures. "You wouldn't ask a man those questions," Koven noted. 
Visit here for the latest business headlines.