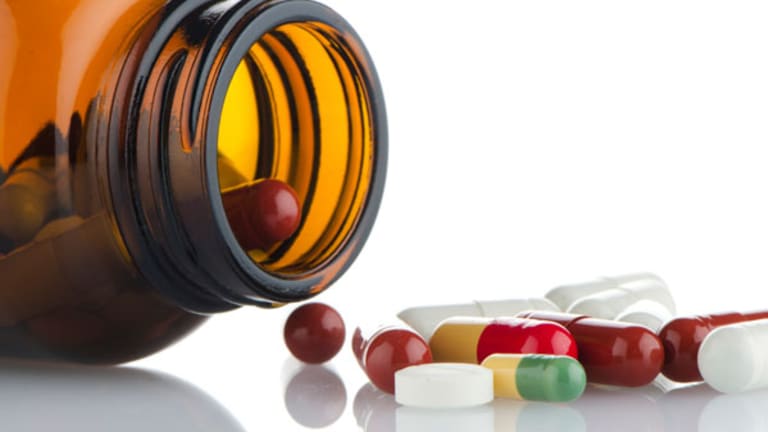 Why Seeking Alpha's Larry Smith Is Wrong Again About Northwest Bio.
A critique of Smith's critique of my bearish view of Northwest Bio and its brain tumor therapy.
BOSTON (
) --
Seeking Alpha
contributor Larry "Smith on Stocks" Smith has written six articles on
Northwest Biotherapeutics
(NWBO)
in the past 10 months, all of which have promoted the blockbuster potential of the company's cancer immunotherapy. Smith is long Northwest Biotherapeutics. In the same time period, I wrote a single column
expressing an opinion that investors should avoid Northwest Bio
, mainly because the company exaggerates and misleads investors about the data backing its cancer therapy. I have no financial interest in Northwest Bio.
In his latest article, Smith
accuses me of being unfair to Northwest Bio
. He believes his prodigious output on the stock represents "a balanced perspective."
Hmmm.
Smith writes, "Mr. Feuerstein implies elsewhere in his blog that Northwest was attempting to portray this as a randomized trial comparing DCVax-L to a control group of patients and that this was deceitful."
DCVax is the name given to Northwest Bio's cancer therapy targeted at glioblastoma (GBM), a form of brain tumor.
That's incorrect. What I said quite clearly was Northwest Bio was misleading investors by comparing overall survival data from its small-single arm study of DCVax in 20 GBM patients with survival data obtained from a separate group of 119 GBM patients who were not participants in Northwest Bio clinical trials.
Why is comparing sets of data from two different groups of patients misleading? I'll let Smith explain. Here's what he wrote about the phase I trials of DCVax in an
April 26, 2012 Seeking Alpha article
It's the only sensible thing he's ever written about the company and its lead drug:
The Phase I trials of DCVax-L enrolled a small number of patients in non-randomized trials performed at one clinical site. Such trials are subject to investigator bias, albeit inadvertent, as investigators have a tendency to select for younger, healthier patients. They are reluctant to enroll older, sicker patients with poor prognosis who might die regardless of treatment. No one wants to see a new drug be judged ineffective because it is given to patients for whom there is very little hope for survival. In Phase II and III clinical trials, however, such patients do find their way in. There is an axiom in cancer drug development that Phase III results are never as good as Phase II results and Phase II results are never as good as Phase I results. Comparing results from different trials is also viewed suspiciously because protocols and the characteristics of the patient populations can vary widely, especially when comparing small Phase I to large Phase III trials.
Amen, Larry!
Smith offers good advice then immediately ignores it. The claims made by Northwest Bio about the DCVax survival data from a tiny number of patients should be met with extreme skepticism and distrust by investors. Instead, Smith accepts them unconditionally -- a classic and common mistake made by retail biotech investors. Institutional investors are wiser and more skeptical, which is why Northwest Bio's institutional investor ownership is de minimus.
Smith writes, "NWBO
Northwest Bio was not able to finance through the capital markets until very recently because of the weak financial position of the company and the skepticism of the investment community about immunotherapy... Ms. Powers, certain non-traditional investors and Cognate were the only sources of capital available."
Ms. Powers refers to Northwest Bio CEO Linda Powers, who owns approximately 40% of the company via some intertwined entities, including the company that manufactures DCVax. Smith believes Power's large ownership stake in Northwest Bio proves she has "skin in the game."
A more believable and less optimistic explanation: Powers can't convince institutional investors to buy the stock because they've checked out DCVax and found it lacking credibility. Retail investors, on the other hand, are more easily persuaded, thanks in part to articles promoting the company like those written by Smith.
Smith should know better given his past experience working on Wall Street. Hidden gems in the biotech sector, if they exist at all, don't remain hidden for long. Northwest Bio has been toiling in the dark for years -- and for good reason.
Adjust for last fall's 1-for-16 reverse stock split and Northwest Bio today is a 21-cent stock. The company's market value is a measly $85 million even with DCVax in a phase III study for GBM. Investors have looked at Northwest Bio and passed. Potential development and marketing partners -- Big Pharma companies eager and willing to write big checks for licensing promising new drugs -- have also looked over Northwest Bio and passed.
hasn't been proven wrong yet and is unambiguous about Northwest Bio: DCVax will fail.
Smith believes otherwise. We'll see who's right eventually.
-- Reported by Adam Feuerstein in Boston.
Adam Feuerstein writes regularly for TheStreet. In keeping with company editorial policy, he doesn't own or short individual stocks, although he owns stock in TheStreet. He also doesn't invest in hedge funds or other private investment partnerships. Feuerstein appreciates your feedback;
to send him an email.