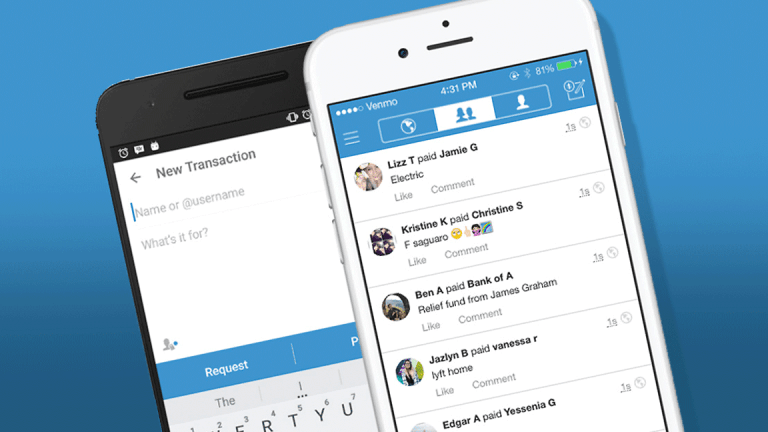 Publish date:
Why PayPal's Venmo Is a 'Crown Jewel'
Tapping into the millennial crowd is key, and Venmo has done it better than any other fintech company. Here's what PayPal CEO Dan Schulman told TheStreet.
Tapping into the millennial crowd is key, and Venmo has done it better than any other fintech company. Here's what PayPal CEO Dan Schulman told TheStreet.
You know you've struck gold when you turn a noun into a verb.
Such is the case for PayPal Holdings Inc. (PYPL) - Get PayPal Holdings Inc Report and Venmo, the mobile payments and money transfer app it purchased as part of an $800 million acquisition of Braintree in 2015.
Perhaps the most important aspect of PayPal's Venmo is its remarkably millennial skew. For those aged 18 to 34, Venmo is not just a tool or an app, it's a verb. We "venmo" our friends for drinks or "venmo" our roommates their portion of the electric bill. And with every transaction, our moves are broadcast on social media.
That's where the financial opportunity is for PayPal when it comes to Venmo. It's tapped into the uniquely social aspect of sending and receiving money within the most coveted group of consumers out there -- millennials. And PayPal is ready to capitalize on that specific niche to market its services to the 17 million merchants it serves.
"If they are able to execute on that vision [marketing Venmo to others]...it would really take them above and beyond payments," KeyBanc Capital Markets equity research analyst Josh Beck said.
For that reason, PayPal CEO Dan Schulman told TheStreet that Venmo is the company's "crown jewel."
In the third quarter of 2017, PayPal initiated "Pay With Venmo," a feature that allows Venmo users to pay using their Venmo account anywhere that accepts PayPal.
Schulman and crew have quietly worked hard to monetize services for consumers, Wedbush Securities managing director Moshe Katri noted. While there's no fee to transfer money via Venmo to a friend, the Pay With Venmo agenda can't say the same.
PayPal gets a small fee for merchants' Venmo payments, just as it does for their PayPal payments. It's a smart move, Katri said, to monetize a new part of a service that was once entirely free of charge.
But with success inevitably comes competition.
Among the growing field of competitors looking to dethrone Venmo within the millennial vernacular is Zelle, a payments app backed by more than 30 U.S. banks including Action Alerts Plus holding Citigroup Inc. (C) - Get Citigroup Inc. Report and Capital One Financial Corp. (COF) - Get Capital One Financial Corporation Report .
But Schulman isn't thrown.
"It's actually a phenomenon that's been in place for quite some time," Schulman said. "The industry itself, the P2P [peer to peer] industry itself, is expected to grow almost 10 times from about $35 billion to about $330 billion over the next three to five years," Schulman estimates.
"Since Zelle and others have announced, we've seen record net new activations for both Venmo and PayPal and I think last quarter we announced that Venmo's volumes had grown something like 97% year over year," the CEO added. "So I think there's plenty of room in the market for all the various different players."
As Beck put it, "They have the critical puzzle pieces." That much is for sure.
Check out TheStreet's Other Influencer Interviews