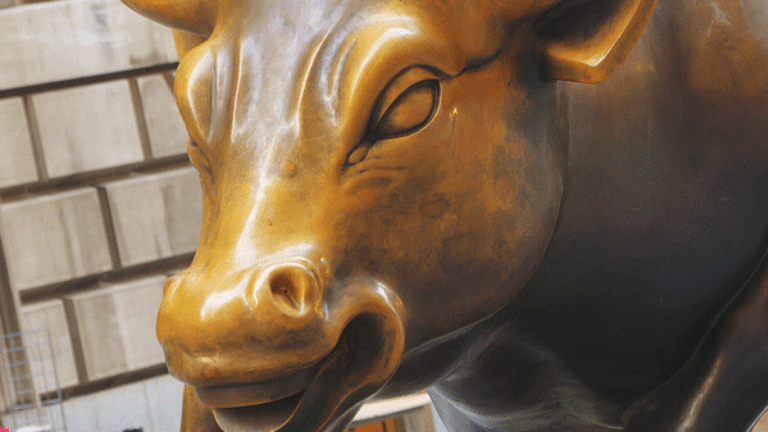 This Is Why Nvidia Is Poised to Trample Advanced Micro Devices in the Cryptocurrency Mining Market
Nvidia might be making a graphics card catered for cryptocurrency miners, which would spell trouble for Advanced Micro Devices.
Rumors are swirling that Nvidia Corp. (NVDA) - Get Report may soon launch dedicated graphics cards for cryptocurrency mining, which could unlock access to a market that's estimated to be worth at least half a billion dollars. 
It could also spur an even greater rise in the chipmaker's stock, on top of the 37.8% its gained year to date, making it the best performing stock in the S&P 500 so far this year. Shares of Nvidia fell more than 3% to $146.68 on Thursday, however, as investors continued a recent rotation out of tech stocks, dragging the FAANG stocks and other mega-cap tech names down further. 
Shares of Nvidia and Advanced Micro Devices Inc.'s (AMD) - Get Report have gotten a boost recently thanks to a resurgence in mining of an alternative cryptocurrency called Ethereum. Mining is the process of verifying cryptocurrency transactions, at which point the transactions are added to the public ledger, called the blockchain. New cryptocurrency is created every time a transaction is verified, and those mining it make money whenever they do so.
Nvidia has yet to confirm that it will sell dedicated cryptocurrency cards, but product listings for chips using Nvidia-based and AMD-based GPUs recently appeared on Asus' website as part of a "Mining Series." Asus serves as a distribution partner for both chipmakers. Additionally, Christopher Rolland, an analyst with Susquehanna Financial Group, said he recently met with supply chain companies in Asia who confirmed that Nvidia plans to release two new graphics cards targeted for the cryptocurrency mining market. 
If either company chooses to release a cryptocurrency-specific chip, Nvidia would be the clear winner, said RBC Capital Markets analyst Mitch Steves.
"Nvidia will win in the long term," Steves said. "They've historically been the best breed product for gaming and data center chips, so Nvidia will come out ahead. They have a product edge in general." 
AMD was considered more likely to benefit from the rise in Ether mining because the Ethereum algorithm runs better on their GPUs, said Bernstein analyst Stacy Rasgon. But if Nvidia releases a chip catered to cryptocurrency mining, AMD's lead may not last. 
"While AMD's GPUs are the 'gold standard' for mining Ethereum today, the product was originally designed for gaming which makes the current comparison unequal," Steves said. "Given Nvidia's performance lead across numerous categories (gaming and data center) we think the company is best positioned to become the market leader in GPU based cryptocurrency mining if a new product is released." 
Nvidia already maintains a sizable lead over AMD in the overall chip market. Steves explained that Nvidia controls roughly 75% of the GPU gaming market, while AMD trails with an approximately 25% share. 
It's unclear if the value of Ether will continue to rise or whether it will crash like Bitcoin did in 2013 and pull Nvidia and AMD's stock price down with it. For now, the market value may be too good to pass up for both companies. 
"I would say it makes sense for them to make a product if they believe the mining market will continue to be profitable," Steves said. "[Dedicated mining chips] aren't overly difficult or complex to make."
AMD's shares fell 0.8% to $12.51 on Friday morning, while Nvidia's were down 1.3% to $144.71.
Visit here for the latest business headlines.
Read More Trending Articles:
Nike Officially Arrives on Amazon, but Then Adidas' Stock Does Something Bizarre
Elon Musk Teases 'News' on Tesla's Highly Anticipated Model 3
Big Banks Are on Steroids: Market Recon
Investing With Intent: Cramer's 'Mad Money' Recap (Thursday 6/29/17)
Here's Why Amazon Could Feast on the Remaining Carcass of Rite Aid After Failed Walgreens Merger