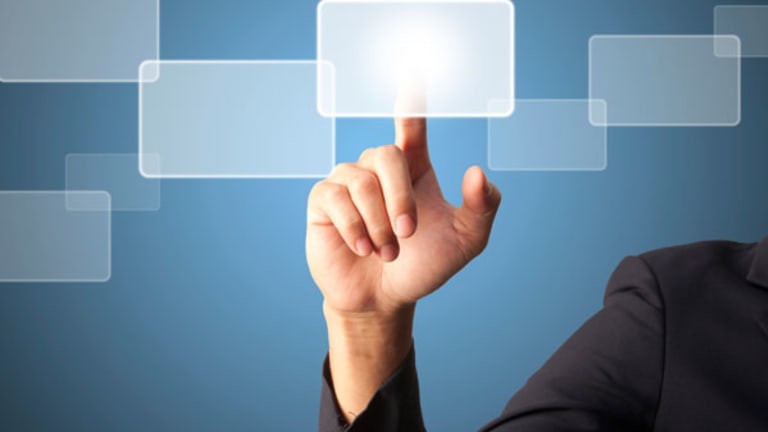 Why Netflix Prices Are Still Cheap
Netflix price hikes go into effect next week. But before you cancel your membership, here's a look at how the new rates compare to past prices.
NEW YORK (TheStreet) -- Netflix (NFLX) - Get Netflix, Inc. (NFLX) Report is embarking on its biggest price hike yet this week, igniting an angry backlash of irate customers and canceled subscriptions. But even with this 60% bump in its most popular subscription plan, in some respects, members are now getting more bang for their buck.
Tracking Netflix's once popular three-discs-out-at-a-time plan (see timeline above),
TheStreet
found membership prices actually declined 20% to $15.99 from $19.95 in 2000.
When Netflix launched its infamous subscription model -- the first of its kind -- it delighted customers searching for cheap movie rentals. The added bonus: Discs were delivered straight to their doors, eliminating trips to a store -- and late fees.
Netflix rolled out this service, then dubbed the "Marquee," in 1999, which allowed users to rent up to four DVDs at a time for $15.95 per month. A year later, the company raised the price for the same subscription by four dollars and eventually reduced the number of DVDs out to three at a time. At the time, Netflix' library boasted just 4,500 movies.
In 2004, as the dominant player in the DVD-by-mail segment, Netflix raised the price for this plan to $21.95, a 10% hike. The increase was short lived -- behemoth rivals
Blockbuster
and
Wal-Mart
(WMT) - Get Walmart Inc. Report
suddenly entered the fray, prompting a heated price war. Netflix quickly reduced the three-disc-at-a-time subscription to $17.99.
Netflix launched its second venture -- streaming movies from the `Net -- in 2007. At the time, members could watch content (about 1,000 movies) based on their subscription; for $5.99, users got six hours of streaming, while $17.99 allotted 18 hours. Unlimited streaming came in 2008.
With its new streaming service announcement, Netflix also introduced several new plans, including an $8.99 option for one movie out at a time.
In 2010, Netflix rolled out its $7.99 streaming-only plan and increased its one-disc and two-disc subscriptions by $1, less than a year before its most recent price change.
Yet despite this price jockeying over the years, Netflix's rates have only varied by about a dollar here and there, which makes this week's new 60% increase a bit jarring.
The details: Netflix said in July that it will split up its one-DVD-out-at-a-time and streaming services, now costing $7.99 each per month, making the combo pack $6 more expensive that its current price of $9.99.
The price hike, which has prompted more than a few loyalists to cancel, isn't all about greed, though. In Netflix's mission to evolve into a pure streaming video player, content deals have become more costly. One way to offset these costs and be able to deliver a growing amount of content is through higher-priced subscriptions.
There is upside, though. For those users who just want physical discs, they ultimately save money -- pre-2001, you couldn't get a Netflix subscription for just $16.
And while Netflix won't divulge just how many titles are currently in their library, members can choose from significantly more content than the 1,000 streaming videos and 2,600 DVDs it started with.
-
Reported by Jeanine Poggi in New York.
Follow TheStreet.com on
and become a fan on