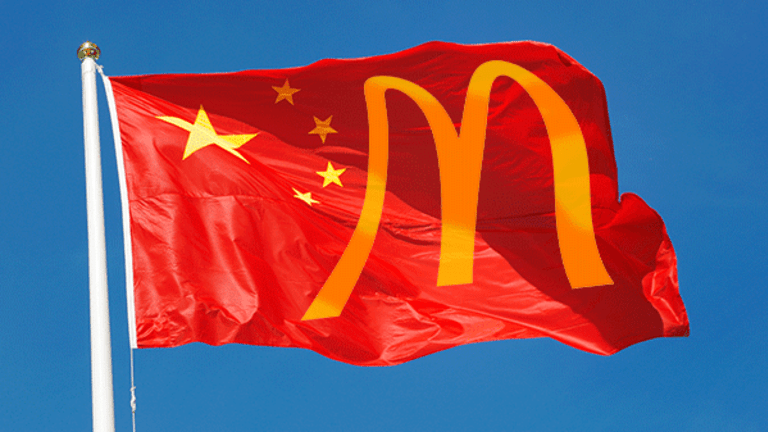 Why McDonald's Stock Is Down After Strong Earnings, According to Top Analyst
McDonald's reported stronger-than-expected 2016 fourth-quarter results, but the release was missing one important figure, Morningstar senior restaurant analyst RJ Hottovy said.
Shares of McDonald's (MCD) - Get Free Report were lower in mid-morning trading on Monday, despite the fast-food company reporting a beat on the top and bottom line for the 2016 fourth quarter earlier today. 
"They were better than expected," Morningstar senior restaurant analyst RJ Hottovy said on CNBC's "Squawk Box" on Monday morning. "If you look at the international numbers, they beat across the board." 
The strong international numbers are largely a result of the operational improvements McDonald's has been implementing overseas, he added. 
U.S. figures were also "encouraging," showing that the company's story is "still on track," according to Hottovy. The firm was expecting for the company to be in the negative with difficult comps after introducing all-day breakfast in late 2015, but that isn't the case here. 
The stock could be down in spite of the strong results because investors were looking for the next shareholder return target, which McDonald's did not provide, he speculated. The firm was looking for the 2017 and 2019 cash return targets, which it predicts to be between $15 billion and $20 billion. 
"There wasn't anything at least in the print on that," Hottovy said. "I think that's still a very big part of the story here."
While McDonald's has a lot of positives going for it, the stock is still "slightly undervalued" and investors should look for a better entry point down the line, he advised. The firm remains positive on the stock on a long-term basis. 
Morningstar's top pick in the restaurant sector is Panera (PNRA) because of its customer-focused improvements in technology that have made ordering more convenient, Hottovy claimed. For big cap names, the firm likes Starbucks (SBUX) - Get Free Report as a "very compelling long-term story." 
(Panera and Starbucks are held in Jim Cramer's charitable trust Action Alerts PLUS. See all of his holding with a free trialhere.)