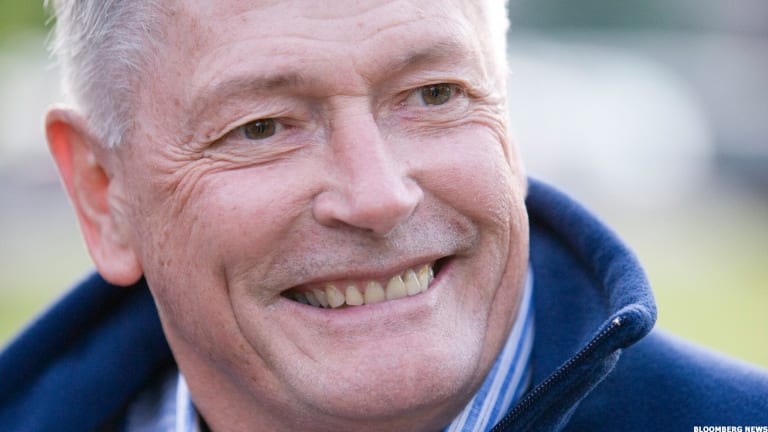 Why John Malone's QVC Could Be Worth 25% More
Liberty Interactive's latest cable deal involves the split off of e-commerce arm QVC, which could finally merge with home shopping peer HSN.
John Malone's Liberty Interactiveundefined , (LVNTA) $1.1 billion purchase of Alaskan cable operator General Communications (GNCMA) will allow Malone to tidy up some of his cable holdings, by packaging them in a separate company with its own stock.
The deal will also bring focus to Liberty Interactive's e-commerce assets, splitting them into a new company called QVC Group that could eventually merge with home shopping force HSN (HSNI)  , in which Malone already has a stake.
The new and streamlined QVC could be worth $25.89 per share, FBN Securities analyst Robert Routh wrote in a report, representing a premium of 26% compared to the Wednesday close of $20.47.
The key parts of QVC Group would include the namesake QVC shopping channel; online retailer zulily llc, which the company acquired for $2.4 billion in 2015; and a 38% stake in home shopping network HSN. The holdings would also include stakes in Time (TIME)  , Time Warner (TWX)  and Interval Leisure Group (ILG) , among other assets. 
QVC Group and GCI Liberty will both be full-fledged stocks, rather than the tracking stocks that currently reflect their value. The companies would have shares that they can use in acquisitions, Routh noted, and could be included in indexes that do not take on trackers.
Liberty Interactive CEO Greg Maffei is clearly ready to ditch the tracking stocks. "This will establish the market leading pure play retail and commerce asset-backed security," Maffei told investors during a Tuesday call announcing the deal. "It makes the QVC Group qualify for possible inclusion in stock indices such as the S&P 500 that were not available to it before, and should increase investor demand."
Cash included in the deal would allow QVC to buy back its stock and reduce debt, Routh noted. The new QVC stock could be handy for buying up the stock of HSN that the company does not already own, the analyst added, "something that should have happened years ago, at least in our opinion."