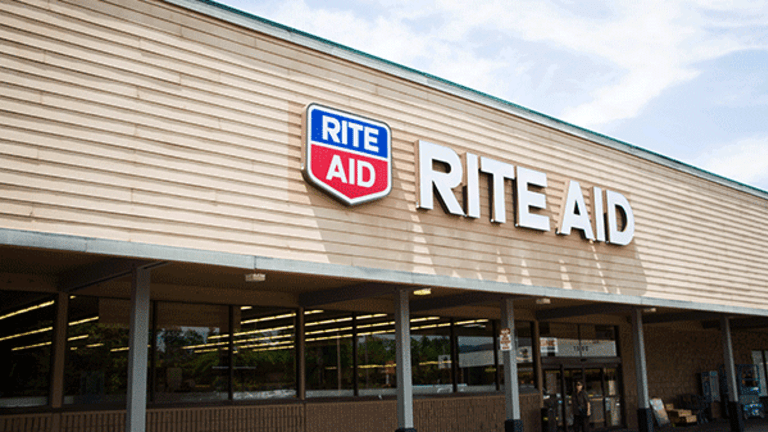 Why It's Unhealthy to Own Rite Aid, Plus Jim Cramer's Take
Will the merger with Walgreens go through? Investors -- even Jim Cramer -- can't be sure, and that is affecting the drug store stock.
Corrects to note the merger agreement was extended to Jan. 27, 2017. 
Will pharmacy chain Rite Aid (RAD) - Get Free Report merge with Walgreens Boots Alliance (WBA) - Get Free Report or not? The uncertainty is making investors in both companies unsettled, and that is making Rite Aid stock unhealthy to own. 
Rite Aid shares, currently trading around $7.50, fell 11% Friday after Bloomberg reported Walgreens' plan to win antitrust clearance hasn't satisfied officials at the Federal Trade Commission. That plan was to sell 865 Rite Aid drug stores to Fred'sundefined  but the FTC reportedly doesn't think this plan goes far enough to preserve competition. 
Investors assumed this was a done deal. At one point Rite Aid's shares were just 30 cents from Walgreens' purchase price of $9 per share. Walgreens agreed to acquire Rite Aid for $17.2 billion.
TheStreet's Jim Cramer, whose Action Alerts PLUS portfolio owns Walgreens, said in a recent note that "we trimmed our WBA position in order to lessen our exposure to the name, which has been stuck in a range-bound trading pattern as investors await a decision on the impending merger."
Cramer noted there have been a number of news reports about whether the merger would be approved.  "We simply wanted to take some off the table on the upswing...above $84 in order to both protect from a further drawn-out merger review process and also make room for additional shares should there be a meaningful pullback below $80." Walgreens stock is currently trading around $81.70.
Before the deal was announced, Rite Aid was expected to earn 13 cents in fiscal 2017 and 15 cents in 2018. Revenue was anticipated to grow 1.3% from 2017 to 2018 to $33 billion.
If the deal doesn't pass muster with the FTC, Walgreens would have to pay Rite Aid a termination fee of between $325 million and $650 million. The expiration of the merger agreement was extended from Oct. 27, 2016 to Jan. 27, 2017.
With a change of administrations in Washington, it remains to be seen if the deal can be completed. Judging from the reaction to the Bloomberg story, it seems investors are not confident there will be a successful merger.
This article is commentary by an independent contributor. At the time of publication, the author held no positions in the stocks mentioned.