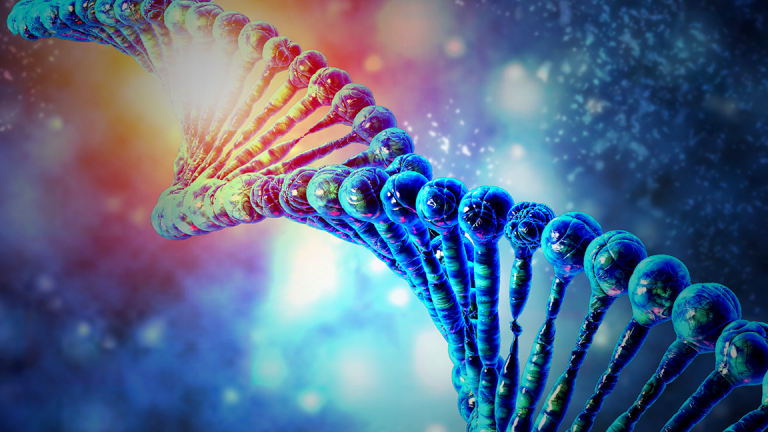 Why Investors Should Favor Smaller Biotech Companies
Small and mid-cap biotech firms are driving innovation in the sector. Experts explain why investors should take notice.
Large biotech companies are cashing in on small and mid-cap firms and investors should follow suit, experts say.
Smaller biotech firms have hit huge paydays in 2018 as larger companies continue to add these firms' drugs to their own pipelines, expanding their clinical assets. Global acquisitions of biotech companies are expected to be at the highest annual level in 12 years, according to Bloomberg data.
"Large caps are cash rich but pipeline poor. We think they'll look to the small and mid-cap to fill those pipelines," Cowen analyst Phil Nadeau said.
The sector has already seen numerous deals take place since the beginning of the year, including some of the bigger name companies like Celgene Corp. (CELG) buying Juno Therapeutics Inc. for $9 billion in January or Novartis' (NVS) $8.7 billion acquisition of AveXis Inc. in April. In the biggest biotech deal of the year so far, Takeda Pharmaceutical Co Ltd. (TYO)  received approval from the FTC on Tuesday for its purchase of Shire Plc for $60.5 billion.
"Historically you're seeing some very high prices being paid for the small and mid-caps, which may not be the cheapest way to develop drugs," Nadeau said. 
The Checkbook Opens
Large-cap companies have paid premiums for smaller firms to help supplement their pipelines with their products, experts say. Most of the time, it's a mutually beneficial relationship: larger companies get a product without having to devote its own capital to new research or weathering the risks associated with the development of a new drug, and smaller companies are compensated for their work.
Tax reforms have also helped expedite the M&A movement in the biotech sphere in 2018. The new repatriation rule that lowered the taxation rate on overseas cash holdings to 15.5% freed up more capital for larger companies to use as they see fit, which in many cases have been in acquisitions. 
Analysts say these larger companies are struggling to find replacements for their drugs that have generated most of their revenue in the past and are starting to rely on smaller biotech firms to provide products that will rejuvenate revenue streams. A lack of new pipeline additions has only added to some of the pressures these large companies face, which include dealing with the fallout from tariffs and products moving to generic status.
"Investors are realizing that the business model for these large-cap biotechs are not that sustainable because they were dependent on one particular drug in most cases or one particular franchise," SunTrust analyst Yatin Suneja said.
These smaller companies are also less likely to be affected by any regulatory or price changes, said Carter Henderson, founder of Henderson Capital Group. Most of the time, these firms do not have a commercial product on the market, meaning they are more insulated from price hikes compared to larger pharma companies. 
These large-cap biotechs are more susceptible to slight changes in their product prices because it affects their earnings, Nadeau said.
Many of these smaller biotech firms are more attractive to investors because it is where the innovation and developments in pharmaceutical, biotech and healthcare are taking place, analysts say.
Apple and Corning Are 2 Giant Tech Stocks Ready to Rally
"They have become a powerhouse of innovation over the last five to 10 years," Suneja said. "There's a significant amount of drug development. There is definitely a better availability of capital at all these small firms."
Suneja pointed to the recent advances in CAR T-cell therapies as proof that these smaller companies are driving change. Kite Pharmaceuticals and Juno both were leaders in cell therapy and both were purchased by larger-cap companies: Juno by Celgene and Kite by Gilead Sciences, Inc. (GILD) for $11.9 billion.
Nadeau has seen investors follow this trend as they have moved away from the large caps, "which they view as less interesting and less exciting." They have now been focused on mid-caps that have more data and products available to be evaluated. 
"The smaller companies have more refined and disciplined approaches," Henderson said. "They maybe only deal in one drug, but they focus solely on that one drug."
The Bottom Line
It's that focus that has caused companies like Adamis Pharmaceuticals (ADMP) , Sarepta Therapeutics (SRPT) and Vertex Pharmaceuticals (VRTX) to see their shares climb by more than 10% after announcements on trial results, collaboration deals or competitor setbacks.
"Smaller biotech names probably offer the most upside, the most bang for your buck," Sean O'Hara, director of Pacer Financial Inc., said. "One or two small developments can have a very big effect on the overall company."
That is not to say that large-cap companies should be left out of the discussion when talking about investing in biotech. Biogen Inc. (BIIB) rose over 20% in trading recently after posting positive results from its mid-stage trials of its drug to treat Alzheimer's, showing these larger companies have potential to generate more growth.
But Nadeau doesn't see any more significant product results being released in the next year that would renew investor interest in these larger companies even as analysts are searching, he said.
While investors wait for another Biogen, small and mid-cap companies should dictate how the biotech sector moves for the next year or two, Henderson said.
"In the short term, small-cap biotech will outperform large-cap companies," Henderson said.