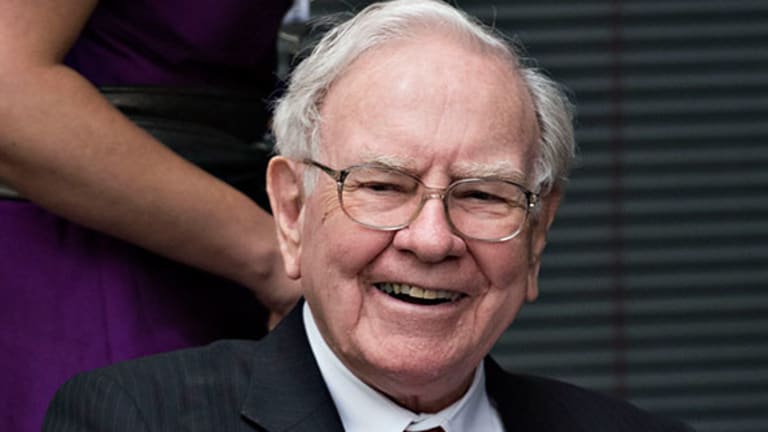 These 4 Companies Score High Based on Guru-Based Screening Models
Here are a financial services company and three small-cap insurers that earn top marks in a sector that Warren Buffett loves.
Becoming Warren Buffett, a HBO documentary that chronicles the life of the legendary investor, will air on Monday.
A few weeks later, his much-anticipated letter to Berkshire Hathaway shareholders will be released, no doubt flush with insights on macro issues and updates on the holding company's myriad business interests. 
Neither event will probably be terribly revelatory, however, at least not with respect to the origins of Buffett's fortune.
He dipped his toe into the insurance business in 1967 when, two years after purchasing the ailing textile company Berkshire Hathaway, he bought National Indemnity. And that is where the seeds of his success remained firmly planted.
By 1996, Berkshire Hathaway had completed its purchase of GEICO, now the second-largest automobile insurer in the U.S.
In one of many interviews, Buffett sounded almost giddy when talking about how the insurance business allows companies to "invest other people's money and keep all the earnings on those investments."
His reference is to the "float," or funds paid by policyholders that are held to cover claims.
In his 2015 letter to Berkshire Hathaway shareholders, he wrote that this "free money" is made available due to underwriting profits or the amount by which premiums exceed total expenses and losses, but that these have been increasingly threatened by keen competition and dovish monetary policy.
"The prolonged period of low interest rates the world is now dealing with also virtually guarantees that earnings on float will steadily decrease for many years to come, thereby exacerbating the profit problems of insurers," Buffett wrote.
Jim Auden, managing director and head of U.S. property and casualty at Fitch Ratings, affirmed this view in an interview in November, but he remains optimistic.
In property/casualty insurance markets, the agency "sees several headwinds, including on the underwriting and investment side. Pricing is deteriorating in most sectors, due to excess capital and competition," Auden said.
"Favorable reserve development is slowing down. Low interest rates are reducing portfolio yields, and investment income is dropping," Auden said.
That said, however, Fitch Ratings expects the insurance industry to be "at or near break even" and considers it "stable" based on "capital strength and balance sheet quality," he said.
With the Federal Reserve's promise for several rate increases this year and President Donald Trump's focus on deregulation, the outlook for insurers may be improving.
Using guru-based stock screening models, here are one financial services company and three small-cap insurers that earn high marks.
1. INTL FCStone  (INTL) - Get Free Report
This financial services company with a market capitalization of $687 million provides advisory services as well as products as well as advisory services. This company also earns a perfect score from our James O'Shaughnessy model, based on its favorable price-sales ratio of 0.05, well under the 1.5 maximum, and its relative strength of 65 -- a comparison of stock performance to the overall market -- that places it in the top 50 stocks passing this screen.
Our Peter Lynch-inspired model also likes INTL FCStone for its price-earnings growth ratio of 0.43 and average earnings per share growth rate of 29.9%, which falls right in the sweet spot between 20% and 50%, as required by this screen. The equity-assets ratio of 7% is above the minimum requirement of 5%.
2. Maiden Holdings (MHLD) - Get Free Report
Through its subsidiaries, Maiden Holdings provides reinsurance solutions for regional and specialty insurers in Europe, the U.S. and other global markets. The company passes our Lynch-based stock screen, due to its favorable PEG ratio of 0.60, EPS of $1.33 and equity-asset ratio of 24%, well above the 5% minimum requirement.
Return on assets of 2.29% is a plus.
The free cash flow-price ratio is considered a bonus if it exceeds 35%. At 37.53%, Maiden Holdings shows well.
3. Selective Insurance  (SIGI) - Get Free Report
This holding company with insurance subsidiaries has a market cap of $2.42 billion. It gets a thumbs-up from our Lynch-based investment methodology for its favorable equity-assets ratio of 21%, more than five times the required level, and its ROA of 2.31%, more than double the required benchmark.
The PEG ratio of 0.37 is considered favorable. Our O'Shaughnessy-inspired screen likes the company's persistent EPS growth and the stock's relative strength of 63.
4. Universal Insurance Holdings (UVE) - Get Free Report
This private, personal residential homeowner's insurance company has a market cap $971 million. It earns a perfect score under our O'Shaughnessy-based stock screening model, based on its persistent EPS growth over the past five years as well as its price-sales ratio of 1.45, based on trailing 12-month sales.
The company is also favored by our Lynch-inspired investment strategy for the relationship between its PEG ratio, a hallmark of the Lynch strategy, which, at 0.18, is very favorable, as anything below .50 passes with flying colors.
Average EPS growth of 46.9%, based on three-, four- and five-year averages, is within the preferred range for this model. ROA of 9.75% is well above the minimum requirement of 1%.
At the time of publication, John Reese and/or his private clients were long INTL AND MHLD.