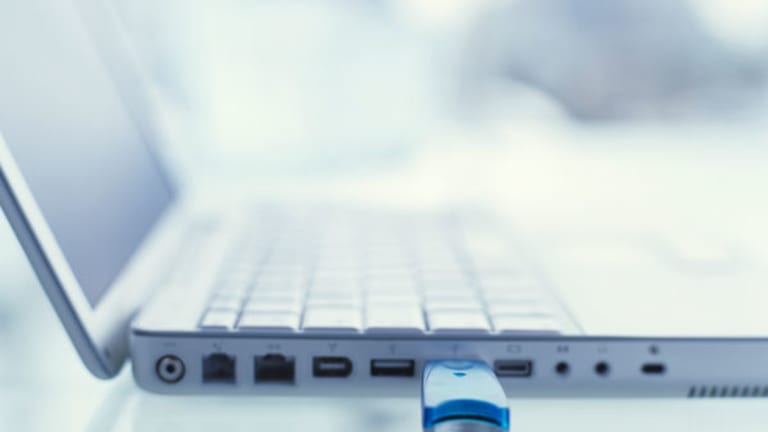 Why Innovation Is Key to Netflix Subscriber Growth
There is debate around Netflix's future subscriber base growth and whether or not emerging competitors will handicap it.
The following commentary comes from an independent investor or market observer as part of TheStreet's guest contributor program, which is separate from the company's news coverage.
NEW YORK (
) --
Netflix's
(NFLX)
story can be summarized seeing its stock trend -- a momentous rise, and then a momentous fall, followed by some degree of recovery. This applies to its subscriber growth as well and clearly that is one metric that influences its stock the most.
How is it going to trend in the future?
There is plenty of debate around Netflix's future subscriber base growth and whether or not emerging competitors such as
Amazon
(AMZN)
,
Dish Network's
(DISH)
Blockbuster and some others will handicap it. Over the period of the last two years, the competition has developed in a way that does not threaten Netflix as much now -- but could do so in the future. Below we summarize our thoughts.
See our complete analysis for
Netflix.
Developing Competition in the U.S.
Amazon:
The company launched its streaming service in February 2011. Since then it has significantly improved its content library by striking deals with companies such as
CBS
(CBS)
,
Viacom
(VIA)
and others. It recently decided to make streaming a stand-alone service. Previously, this was part of Amazon Prime service which is primarily intended to boost its retail sales.
Blockbuster:
Once a bankrupt movie rental company, Blockbuster was acquired by Dish Network in 2011 as part of its plan to improve its pay-TV service. Since then, Blockbuster has trimmed its physical stores and launched streaming service (in Sept. 2011). The renewed service received good reception and helped Dish turn around subscriber losses in the fourth quarter of 2011. Dish will continue to leverage its relationship with content providers to boost Blockbuster's streaming library. This service is currently available to existing Dish subscribers.
Verizon:
The telecom provider is partnering with Redbox to launch its streaming service in 2012. This will be available for anyone with a broadband connection.
Comcast:
The largest cable provider in the U.S. has also finally come to terms with the changing era and recently announced the launch of its Xfinity Streampix service for its pay-TV subscribers. The service is free for some and for others the company will charge $4.99 per month.
Hulu:
Once a candidate is for sale, the online video service player has focused on enhancing its content and bringing original shows to its catalog. Hulu is still the king when it comes to TV shows which is a growth area for Netflix as TV shows tend to be more engaging for online viewers.
HBO Go:
Last year, the premium movie channel owned by
Time Warner
(TWX)
launched HBO Go service which brings its content to streaming platforms. Netflix sees this service as one of its prime competitors.
What This Means
We deduce that the speed with which the new players are entering, or current players are enhancing their content, has been astounding. This should be alarming to Netflix which has dominated the streaming market so far. The plus side for Netflix is that some of these services have a limited potential market for now. For instance, Blockbuster and Comcast's streaming services are limited to their own subscribers. The direct competition presently is relatively low and Netflix's content advantage is high.
Nevertheless Netflix cannot relax. Almost all of these emerging competitors have deep pockets and long-standing relationships with content owners. Amazon's step to convert its streaming service into stand-alone service should be an indicator of the company's seriousness to capture the value that exists in online streaming market. In next few years, the streaming market could see fragmentation and Netflix may face tougher competition if it's not able to maintain its lead. This could push down potential subscriber gains and lead to a downside to the stock. You can gauge this by modifying the forecast in the chart above.
Netflix has to make sure that it maintains a competitive edge by not just offering good content, but also focusing on other aspects of the service such as personalization of content, bringing a social aspect to it, making user interface more intuitive and fun, and penetrate a large number of Internet-enabled devices with seamless integration.
Our price estimate for Netflix stands at
$133, implying little over 10% discount to the market price.
Click
to find out how a company's products impact its stock price at Trefis
Like our charts? Embed them in your own posts using the
.
This commentary comes from an independent investor or market observer as part of TheStreet guest contributor program. The views expressed are those of the author and do not necessarily represent the views of TheStreet or its management.