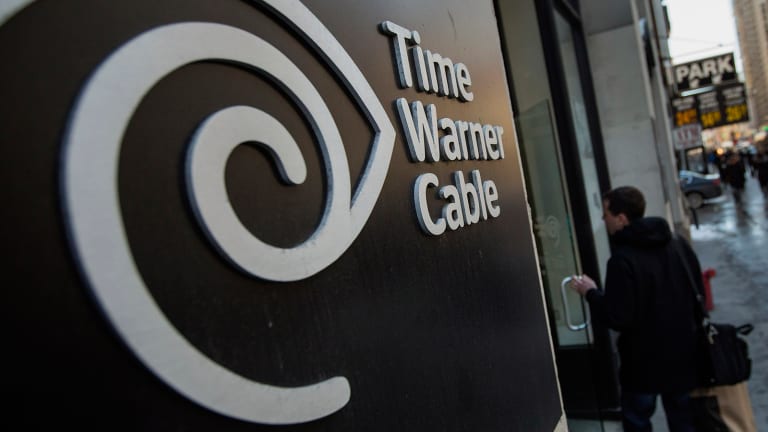 How I Cut the Cord and Why You Ought to Do the Same
Time Warner Cable didn't want me to cut the cord, but with HBO, Netflix, Hulu and MLB.TV, I'm fine without cable TV. Cable stocks are tumbling as folks join me.
NEW YORK (TheStreet) -- I cut the cord back in May, and since then many others have joined me.
Investors see the writing on the wall, and though the total numbers of cord-cutters remains a small portion of pay-TV households, the trend is clear: people are terminating their subscriptions or electing not to get one at all. 
Disney's (DIS) - Get Walt Disney Company Report mere mention Tuesday that ESPN, its juggernaut sports channel, experienced "modest subscriber losses" during the second quarter, sent shares of the world's largest entertainment company plummeting. Disney was falling 5.3% to $104.65, extending its two-day decline to 9.2%.
Fears of long term cord-cutting is growing.
CBS (CBS) - Get CBS Corporation Class B Report, 21st Century Fox (FOXA) - Get Fox Corporation Class A Report, Discovery (DISCA) - Get Discovery, Inc. Class A Report, AMC Networks (AMCX) - Get AMC Networks Inc. Class A Report and Viacom (VIAB) - Get Viacom Inc. Class B Report followed, producing the overall decline in media stocks that has shaken investors longterm view of the sector's ability to navigate the changing habits of viewers, especially younger viewers.
As for cutting cord, it didn't require much deliberation, though I did need to muster some courage. I've been subscribing to the traditional 150-plus channel pay-TV bundle for more than two decades, so living without it meant breaking with tradition, ending an old habit.
When I called the good people at Time Warner Cable (TWC) to inform them that I was unequivocally getting rid of all television service, they tried to convince me to stay. But I insisted: no mini-packages, no promotions, no nothing. No cable TV.
After some spirited back-and-forth, Time Warner Cable acceded to my wish to cut the cord.
Cord-cutting is accelerating, according to a recent study by MoffettNathanson, a media industry research firm. The industry contracted at a rate of 0.5% during the 12 months ending in May, a signal to investors that pay-TV is no longer a growth business, the firm said. All told, the number of U.S. subscribers to cable TV, satellite or fiber services dropped for a second consecutive year in 2014, by about 176,000, according to research firm SNL Kagan.
The drop-off in subscriptions is made more alarming considering the brisk pace of household formation, said TheStreet's Jim Cramer.
"I get the cord cutting, and given that we are seeing household formation running at about 1.3 million new families, yet seeing declines in cable subscriptions, it is meaningful," said Cramer, portfolio manager of the Action Alerts PLUS Charitable Trust Portfolio. "That said a diversified media conglomerate like Disney can make moves to limit the negative impact, and I think you are getting a chance to buy it now with less risk of cord cutting now that the stock's come down so much."
Exclusive Look Inside: You see Jim Cramer on TV. Now, see where he invests his money and why Disney is a core holding of his multi-million dollar portfolio. Want to be alerted before Jim Cramer buys or sells DIS? Learn more now.
But one person's loss is another's gain, so in viewing my decision monetarily, I'm quite satisfied. I'll be dropping from roughly $150 per month to about $95, retaining high-speed Internet and a landline telephone service. But saving money was only part of my motivation. I cut the cord because the traditional bundle of 150-plus channels has become much less compelling. 
The reason for the drop-off in cable-TV subscriptions is simple: for the first time in decades, there are many good alternatives. 
Netflix (NFLX) - Get Netflix, Inc. Report, most famously, exposed pay TV for what it is: appointment television. Of course, millions of people enjoy keeping those appointments. Broadcast television remains a huge business. TV advertising totaled $70 billion in the U.S. last year, and is expected to rise to $81 billion by 2019, according to eMarketer.
So, broadcast TV isn't going anywhere. But no one in my family was watching any of it besides my wife. In fact, much of our pay-TV bill was going toward my wife's affection for The Voice on Comcast's (CMCSA) - Get Comcast Corporation Class A Report NBC, and Shark Tank on Disney's (DIS) - Get Walt Disney Company Report ABC. That was just about it. My children, ages 10 and 7, are exclusively watching Netflix, and I'm more than occupied by a variety of Internet-based offerings: Netflix, MLB.TV, and now that I've cut the cord, Time Warner's  (TWX) HBO NOW.
As for The Voice and Shark Tank, there's Hulu, the joint-venture between Comcast, Disney, and Fox, priced at a very reasonable $7.99 per month. Sure, my wife won't be able to watch the latest episodes when they air, but that's not a big deal. She's not tweeting about the show, or discussing them the next day with friends. They're light entertainment. Appointment viewing just doesn't apply to The Voice.
Sports, though, is a different story. As is the Academy Awards, which my wife loves. 
As anyone who follows the media industry knows, live sports programming remains the bedrock of the traditional pay-TV bundle. Sure, there's breaking news, and that's a big draw, but live sports are the reason that Disney's ESPN can charge pay-TV operators the highest fees of any cable-TV channel. It's not even close: ESPN costs the average pay-TV operator a gargantuan $6.04 per subscriber, according to SNL Kagan. The next priciest channel is Time Warner's TNT at $1.44.
For that reason, Disney CEO Robert Iger on Wednesday in an interview on CNBCargued that ESPN remains a very healthy business with millions of devoted viewers. Iger even hinted that if necessary, ESPN could be sold direct-to-consumer much as Time Warner (TWX) is selling HBO NOW. For the moment, however, Iger said ESPN would remain an integral part of pay-TV bundles.
Indeed, sports is the biggest the reason the average family retains its pay TV service. I prefer baseball, which makes MLB.TV an easy choice given that I don't need MSG for the Yankees or SNY for the Mets. Being from Boston, I subscribe to MLB.TV to watch Red Sox games through my AppleTV or iPad. 
For football, viewers can hook their televisions to any number of new and improved antennae that provide free access to over-the-air broadcast channels.
The point here is there are plenty of options beyond cable. Hulu carries previous seasons of everything from CBS' CSI to NBC's Law & Order and Viacom's (VIAB) - Get Viacom Inc. Class B ReportThe Daily Show. Netflix's programming has become standard fare for most U.S. households; subscribers hit 62 million worldwide as of March 31. It too costs $7.99 per month.
Time Warner is selling subscriptions to HBO NOW at $15 per month, Dish Network (DISH) - Get DISH Network Corporation Class A Report is pitching Sling TV, a 22-channel package that includes ESPN and CNN for $20 per month as CEO Charlie Ergen reportedly readies his own triple play with voice and data to attract more subscribers to the new, small-sized TV bundle. And last but not least, Verizon (VZ) - Get Verizon Communications Inc. Report, owner of the country's largest wireless network, has started Custom TV, an attempt to offer a mid-sized bundle that may turn out to be too bulky for cord cutters or cord-nevers, those who've never had a pay-TV contract.
The cold reality of all of this is that I may end up paying more than if I'd stayed with Time Warner Cable's standard bundle. But here's the rub: I'm paying for what I'm actually watching. That's a very satisfying notion. I do plan to subscribe to HBO NOW, and together with Hulu and Netflix, I'm up to $31. For news, I may subscribe to CBS' All Access. But those are focused offerings or quality programming. I'll pay for that.
But there's an added benefit to cutting the cord: I'm removing a boatload of digital clutter.
Let's be honest: How many times have you had to resort to using the clicker to go channel-by-channel to find a particular program? And then not find it. Pay-TV just isn't clean and easy. That's why Aereo was such an intriguing product. It was very easy to use. No wonder that Appleundefined, which all but wrote the book on user friendliness, is expected to introduce its own Internet-based TV service sometime this summer. 
Am I likely to be disappointed at some point that I don't have access to a particular program or live sporting event? Very possibly. But I've got options, and there are likely to be many more.
I feel fine about cutting cord though media company executives may feel otherwise.