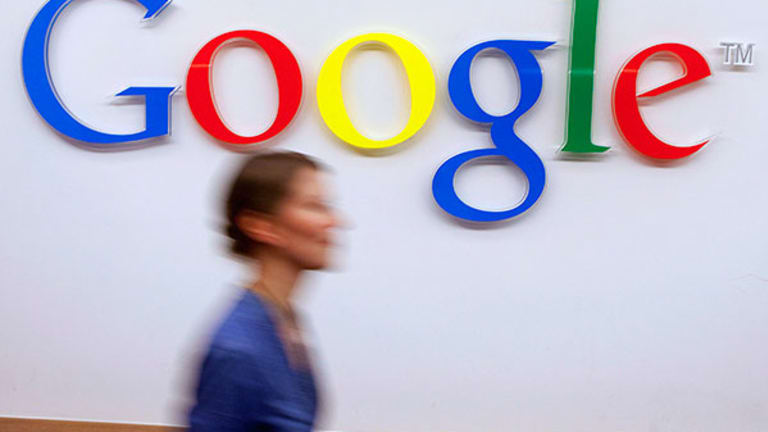 Why Google Has to Definitively Address Its Offensive Content Problem
Coca-Cola, Walmart and Pepsi said on Friday that they're suspending ads on all Google platforms except targeted search ads.
Updated from March 23 with additional information.
To many analysts and investors, it seemed that Alphabet's  (GOOGL) - Get Alphabet Inc. Class A Report Google had weathered the worst of its advertising controversy when more than 250 organizations, including the British government, decided to pull their advertising on YouTube in the U.K. earlier this week.  
But then major U.S. advertisers like AT&T (T) - Get AT&T Inc. Report and Verizon (VZ) - Get Verizon Communications Inc. Report announced on Wednesday that they would be following suit after it was discovered that their advertisements were appearing alongside offensive or controversial videos, some of which was published by the Ku Klux Klan and others supporting terrorism. JPMorgan Chase (JPM) - Get JPMorgan Chase & Co. Report, Ford (F) - Get Ford Motor Company Report , Johnson & Johnson (JNJ) - Get Johnson & Johnson Reportand GlaxoSmithKline (GSK) - Get GlaxoSmithKline Plc Report later joined the telecom giants on Thursday in halting their advertising on Google's digital technology platforms. 
Shares of Alphabet were up 0.1% to $840.56 on Friday late morning, after falling more than 3% over the last five days. 
Google quickly responded to the growing controversy in a blog post on Tuesday, with Chief Business Officer Philipp Schindler saying that the company is taking a vast number of steps to ensure that its advertising partners are safeguarded from such content in the future. Google plans to give brands more control over where their advertisements appear, is making changes to its ad policies and may hire a "significant number" of employees to increase oversight. 
And Alphabet's Executive Chairman Eric Schmidt told Fox Business on Thursday that the company can't guarantee that its programmatic ad algorithm won't have issues again, but that Google is getting "pretty close."
Still, the list of companies who are pulling their advertising on Google continues to grow: Car rental company Enterprise Holdings has since scaled back its ads and a "global beverage company" is believed to have pulled most of its ads on YouTube and Google's third-party ad platforms, according to the  Wall Street Journal. This indicates that Google may need to do more than what it's already committed to do, said Paul Verna, principal analyst with eMarketer. 
"Google needs to sit down with the advertisers that are pulling their ads and reassure them that they're doing more than just issuing an apology," Verna said. "Beyond that, they're going to have to put some other level of human interface into the system, which may be easier said than done because they're handling an almost unimaginable stream of content."
Alphabet is a holding in Jim Cramer'sAction Alerts PLUS Charitable Trust Portfolio. Want to be alerted before Cramer buys or sells GOOGL? Learn more now.
Approximately 400 hours of video are uploaded to YouTube each minute, which makes for a wealth of advertising opportunities for media buyers, but it also presents an even bigger problem for Google -- How can it effectively monitor or review such a quickly growing library of content?
Companies buy ads on YouTube through its programmatic advertising network, in which software is used to connect advertisers with targeted audiences and demographics. The programmatic ad buying method "amplifies" brand safety issues, Verna said, because companies like Google trust that their algorithms will pair businesses with the right advertisements.
"Six or seven years ago, advertisers wouldn't touch [YouTube] with a ten-foot pole," Verna explained. "Google had to work hard to make YouTube an attractive ad platform and they did. Now they'll have to work even harder to perfect that filtering system."
Google doesn't break out how much advertising revenue its individual properties generate, but behind search, YouTube is the company's second-largest source of advertising revenue growth. EMarketer recently estimated that YouTube generated $5.6 billion out of the $79 billion Google as a whole earned from advertising last year, and that this segment would rise 26% this year to $7 billion. Search remains Google's biggest ad bucket, but it's not growing in the way that video is, Verna added.
Analysts have debated whether Google's ad troubles could impact its earnings in 2017, with Mizuho analyst Neil Doshi estimating that it could impact Google's adjusted earnings this year by less than 1%.
"However, if Google does not nip this issue in the bud, we think there could be a broader repercussions around YouTube's brand, if consumers, creators and advertisers stop coming to the site," Doshi wrote.
Even if the issues don't generate a material impact on Google's bottom line, YouTube is shaping up to be an "outsized driver of growth" for Google as more and more media buyers look to shift their advertising budgets away from traditional TV and toward digital ad platforms, according to an analyst who spoke on The Street on background.
"These are the sorts of issues that exist for a long time in the memories of ad companies who get burned," the analyst added. "So it's a subject that requires delicate treatment and probably outweighs what you would expect given its portion of Google's revenue."
And Google isn't the only internet company that will have to address the issues surrounding programmatic ad buying, Verna explained. Facebook (FB) - Get Meta Platforms Inc. Class A Report and Snap (SNAP) - Get Snap, Inc. Class A Report , among other social media companies, have had their own instances of media buyers complaining about what kinds of content their ads appeared alongside. Facebook has faced issued with policing its live video feature, where CEO Mark Zuckerberg said "terribly tragic events," including some live streamed suicides, have occurred.
Any brand that realizes their equity is tied to their trust among consumers and parents "would be wise to monitor" what Google does in response to this issue, said Eric Schiffler, CEO of digitalmarketing.com, who provides crisis management to brands including Coca-Cola (K) - Get Kellogg Company Report , Intel (INTC) - Get Intel Corporation Report and GlaxoSmithKline. In addition to GSK, Schiffler added that he's aware of at least one other brand that plans to scale back its advertising with Google.
"Google is still the smartest and the best solution for the great aggregated and targeted traffic, but they have to get their act together," Schiffler added. "This is not band-aid time, this is serious."