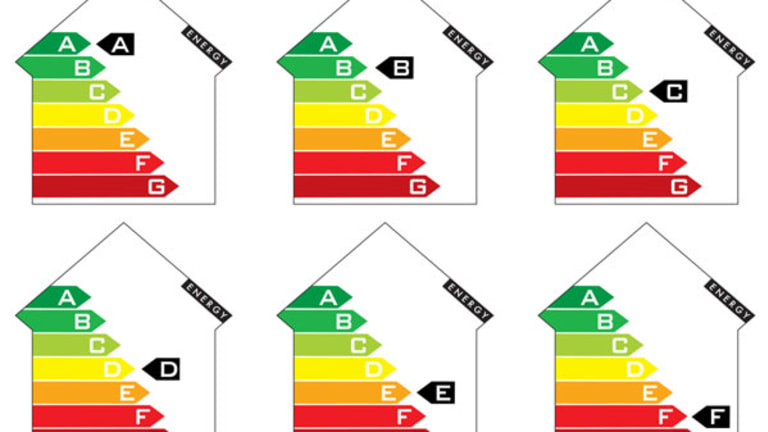 NEW YORK (
) --
First Solar
(FSLR) - Get First Solar, Inc. Report
shares aren't going to zero, but the stock is worthless.
The solar company has left investors with way too many questions and too few answers and is dead money in 2012 as the company continues to lay out a vague long-term plan for 2013 to 2015.
Solar has always been a better trade than investment, and the action in First Solar in 2012 is a typical sign of that maxim: Shares rallied to as high as $50 earlier this year, or by 35%, after falling by 70% last year. If shares were oversold they were then quickly overbought and after Wednesday morning's 10% drop, shares are now slightly negative in 2012 trading.
If solar remains good for a trade from time to time, it remains a pass based on 2012 fundamentals which imply profitless years for the Chinese solar companies even as shipments grow, and a year of transition for First Solar.
First Solar may now be back at square one in terms of 2012 trading, but it's not back at square one in terms of either its short-term or long-term outlook. The company seemingly cleared the decks in its December 2011 guidance, after ousting former CEO Rob Gillette and bringing Chairman Michael Ahearn back in as interim CEO. But things now look even worse, or as Stifel analyst Jeff Osborne wrote, a "bleaker outlook" than just two months ago.
"We did not get a sense that the company is firmly on the path to navigate the current challenging environment," Stifel's analyst wrote.
And go figure: Without a permanent CEO in place, First Solar said it will soon unveil a three-year strategic plan that should show investors where it is going and how it will succeed. How can First Solar be cementing a three-year plan that it will unveil in May when it is still conducting a search for a CEO?
Here are some of the headline details:
First Solar lowered revenue and cash flow guidance for 2012;
Underutilization charges are mounting;
Third-party module sale expectations have been cut nearly by half from two months ago, implying challenged margins;
Its project pipeline looks stagnant with growth prospects increasingly reliant on markets with unclear ramp;
Finally, First Solar was light on details about the future.
While First Solar didn't lower its earnings guidance of $3.75 to $4.25, analysts see it as increasingly likely that earnings will be revised downward in 2012. Decreased cash flow is a sign of the balance sheet risk for a company that has increasing costs related to large-scale project construction.
"We believe its 2012 EPS guidance is already at risk two months into the year. With utilization falling to ~65%, we expect cost/W to inch up to ~$0.75/W. In turn, we lower our 2012 EPS estimate to $3.67, from $4.49, while FSLR also lowered its operating cash flow guidance by ~$150m," wrote Maxim Group analyst Aaron Chew.
Its view of the German market was grim, and its view of the U.S. large scale project market -- in terms of new growth -- also was dire, and these are two of the most important markets in solar.
"We believe there is risk in assuming the company can execute to that level. There is margin pressure from falling panel prices worldwide and these falling prices were largely driven by falling raw material costs that benefit every maker
except
First Solar," noted Wunderlich analyst Theodore O'Neill.
In addition, any increase in the underutilization will drive up First Solar's module production cost and hit margins, and First Solar warned that increased underutilization is possible in 2012.
"Because running at capacity contributes to falling production costs, running below capacity puts margins at risk," wrote O'Neill.
When asked on the call with analysts why it doesn't permanently shutter more capacity now, First Solar management said it will revisit the issue in 2013, again, pushing out a critical issue and leaving investors with more questions than answers.
While First Solar has the U.S. projects critical to near-term earnings already in progress, and with high-priced power purchase agreements, the company's growth hinges on markets that are still evolving, like India. Unfortunately, it is in the position of selling a long-term sustainable solar economics story at a time when panel prices are still falling and its price advantage wiped out.
It just doesn't add up.
Stifel wrote that it now has a "heightened sense of concern," about First Solar.
One of the reasons it doesn't all add up is because interim CEO Ahearn is thinking about three years from now as opposed to earnings consensus for next quarter.
"Ahearn seems to be suggesting that analysts are wasting their time trying to figure out earnings for the next quarter," said O'Neill.
Ahearn is probably doing the right thing, however -- it isn't a stock market friendly thing and that is what makes First Solar an un-investable stock, though in solar, that just means it's part of the club.
-- Written by Eric Rosenbaum from New York.
RELATED STORIES:
>>Too Big to Fail Moment Arrives for Chinese Solar
>>5 Themes in Solar Trading You Should Not Ignore
>To contact the writer of this article, click here:
Eric Rosenbaum
.
>To follow the writer on Twitter, go to
.