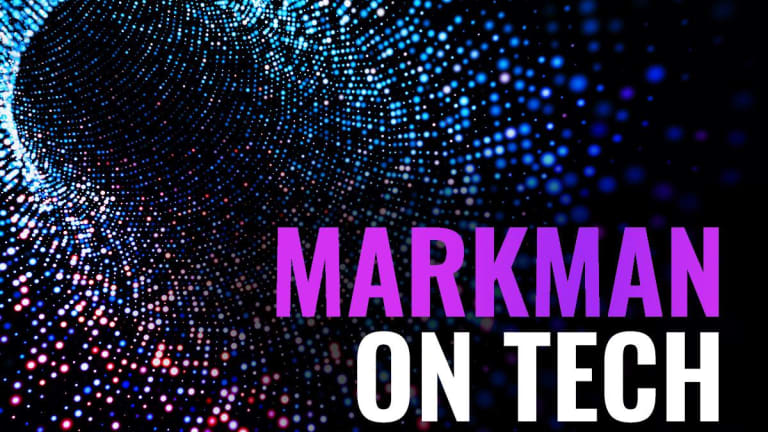 Why Facebook Wins Big in a World of Regulated Media
For two years, Facebook has been taking heat for every extreme view posted on its two-billion-member-strong social network. Seeking regulation would shift the responsibility to politicians.
For two years, Facebook has been taking heat for every extreme view posted on its two-billion-member-strong social network. Seeking regulation would shift the responsibility to politicians.
Mark Zuckerberg, the CEO and co-founder of Facebook (FB) - Get Report , is now embracing government oversight of social media.
In a Washington Postop-ed last weekend, Zuckerberg called for European-style regulation for privacy, new rules for harmful content, election integrity and data portability.
Some Facebook detractors characterized the move a complete retreat on self-regulation. The Wall Street Journal was more cynical, suggesting Zuckerberg is making the best of a bad situation.
Investors should see it for what it really is: Victory.
Facebook has been at the center of a firestorm of controversy since the 2016 U.S. presidential election. Somehow the social media company became a catch-all for grievances from both sides of the political spectrum.
The left vilifies the company for allowing the spread of fake news, progressives believe swung the election in favor of President Trump. The right believes conservative voices are being unfairly censored. For the company, public relations has been a lose-lose proposition for two painful years.
Zuckerberg's op-ed changes the narrative. It puts the onus on politicians. He's asking them to determine what constitutes hate speech. He gets them out from the political stuff, as well. And the call for data protections patterned after European laws is simply brilliant.
The General Data Protection Regulation became law throughout the European Union in 2018. It means every business is required to get consent before collecting any data online. For smaller ad technology, publisher, data broker and analytics firms without the name recognition of YouTube or Facebook, it was always going to be trouble.
A study from Cliqz, a web browser development firm, found big companies like Google, Amazon and Facebook were the early winners of GDPR. The reach of smaller firms plummeted almost 20% during the first four months of implementation.
eMarketer predicts digital advertising will surpass traditional advertising in 2021, grabbing 52.1% of the $393.5 billion total spend. It's a big prize being spread among fewer winners.
You can imagine why Mark Zuckerberg is anxious for lawmakers this side of the Atlantic to step up with similar rules.
Giving lawmakers a platform to regulate social media speech is a masterstroke, too. For two years Facebook has been taking heat for every extreme view posted on its 2-billion-member site. Seeking regulation makes politicians responsible. Plus, when is the last time they agreed on anything meaningful?
I have been a vocal digital advertising bull for 20 years. Regardless how much companies like Apple (AAPL) - Get Report  rail against advertising, it's not going away. In fact, digital advertising is growing fast as media companies race to monetize content, and consumer brands demand greater transparency for their ad dollars. Betting politicians are going to curtail digital advertising is a fool's errand.
What they're doing, intentionally, is building barriers to entry, to the benefit of companies like Google, Amazon.com and Facebook.
Facebook shares trade at only 19x forward earnings. Given where digital advertising is headed, this is cheap. And the last time I checked, the social media giant has no serious competition whatsoever.
Facebook closed Friday down .17% to $175.72. 
Apple and Facebook are holdings in Jim Cramer'sAction Alerts PLUS Charitable Trust Portfolio. Want to be alerted before Cramer buys or sells AAPL or FB? Learn more now.
To learn more about Jon Markman's recommendations at the crossroads of culture and technology, check out his daily investment newsletter Strategic Advantage. To learn about Markman's practical research in the short-term timing of market indexes and commodities, check out his daily newsletter Invariant Futures.
How Much Money Will I Need to Retire?
Want to learn about retirement planning from some of the nation's top experts? Join TheStreet's Robert "Mr. Retirement" Powell live in New York on April 6 for our Retirement Strategies Symposium. For a limited time, tickets are available for $99 for this full-day event. Check out the agenda, learn about the speakers and sign up here.
The author owns the following stocks mentioned in this column: Apple