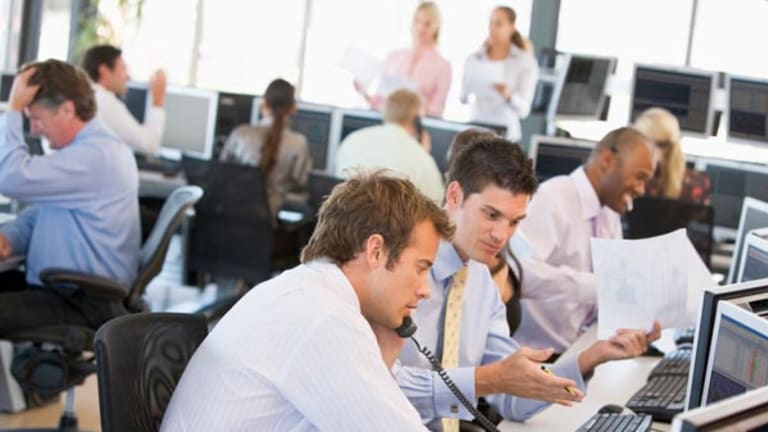 Why Battleground-State Housing Might Help Romney
Housing is rebounding, but if voters in key electoral states don't notice it's the incumbent that can suffer.
Housing is rebounding, but if voters in key electoral states don't notice it's the incumbent that can suffer.
BOSTON (
) -- University of New Hampshire pollster Andy Smith thinks the U.S. housing crisis could soon help Mitt Romney find a new place to live -- the White House.
"I personally think the housing market has bottomed out, but the perception
among voters is that it hasn't rebounded," Smith says. "That benefits Romney, because any bad economic news favors the party that's out of power."
The pollster thinks housing will "still
be a major issue" with voters this fall, even though figures seem to show real estate is turning around slowly in much of the country.
The National Association of Realtors reported recently that median prices for houses, condos, townhouses and co-ops hit $187,400 in August, up 9.5% from a year earlier. That's the biggest monthly increase since January 2006, as well as the sixth straight month of gains -- a string of "wins" not seen in more than six years.
"The housing market is steadily recovering," NAR Chief Economist Lawrence Yun said in releasing the latest data.
Few Americans seem to have gotten the memo.
Mortgage giant Fannie Mae reported this month that just 37% of 1,000 homeowners surveyed in September predicted that home prices will rise over the next 12 months.
By contrast, 46% expect no change, while 11% think prices will actually fall further.
Smith says such sentiments are good news for Republican Romney -- and bad news for incumbent Democratic President Barack Obama.
"It doesn't really matter if
housing's perceived woes are true or not," he says. "From the point of view of the election, perception is reality."
Here's a look at how housing is doing in five key battleground states and how the real estate market's condition might play into voting there next month.
Florida (29 electoral votes)
The sun has begun to shine on the Sunshine State's housing market again after a very long night of tumbling home prices and massive foreclosure volumes.
"Everywhere I go, brokers are smiling again," says Summer Greene, president of the Florida Realtors association. "Things began to change around the first quarter, became more consistent in the second quarter -- and by the third quarter it was like: 'Wow, this must be real.'"
Median Florida house prices bottomed out at $121,900 in February 2011 after tumbling 45.6% from their June 2006 peak.
Prices have since risen 20.6% to hit $147,000 as of August, the latest month with data available.
The number of homes changing hands also rose by 10.8% over the past year to reach 18,669 in August, while the supply of unsold houses tumbled 32.3%, to 99,677.
Greene attributes much of the rebound to a combination of cash buyers and foreign purchasers snapping up properties that fell into foreclosure or went unsold during the bust.
"I wish we had more foreclosures on the market, because the market can absorb more product," she says. "Inventory is non-existent."
Still, Greene doesn't think the improved housing picture will help either Obama or Romney much, as she believes many Floridians are simply sick of politics.
"I think people in Florida are fatigued over Washington and don't care which party gets in as long as everybody stops fighting and gets along," Greene says.
Ohio (18 electoral votes)
The Buckeye State's housing market is beginning to pick up, and Ohio Association of Realtors chief Bob Fletcher considers that a slight positive for Obama.
"Housing is a very important part of the overall economy, and
if a rebound has any effect, I think that would be helpful to the president," the expert says.
Average Ohio house prices rose 5.2% over the past year to hit $145,142 as of August, the latest month with figures available. All told, average prices have risen 35.6% since bottoming out at $107,034 in January 2009 -- the same month Obama took office.
Some 87% of Ohio Realtors also reported "moderate to strong" conditions in their local market as of August, up from 46% a year earlier.
That said, average Ohio house prices are still off 14.6% from their June 2006 peak of $169,925.
"We're not out of the woods yet, there's no question of that," Fletcher says. "But we're seeing some very good signs."
North Carolina (15 electoral votes)
North Carolina Association of Realtors chief Lou Baldwin believes the Tar Heel State's housing market bottomed out over the past year and has entered a rebound period.
"Some parts of the state are doing better than others, but we're seeing a good general trend of 12% to 15% year-over-year improvement in
sales volume," he says. "And we're seeing stabilization in home prices, if not a small tick upward."
The latest monthly figures show that 9,521 North Carolina houses changed hands in August -- a 21% gain from a year earlier. Average prices did fall 1% from August 2011 to reach $197,519, but that's still 7.8% above the market's February bottom of $183,260.
Average prices are still 14.9% below a $231,974 peak hit in June 2007, though.
Baldwin believes North Carolina voters probably care more about the state's 9.7% jobless rate.
"I think we have a lot of swing voters who are still weighing out which candidate they believe can help with the unemployment issue," Baldwin says. "They're going to vote based on jobs and figure the real estate market will follow."
Virginia (13 electoral votes)
The Old Dominion State's housing market appears to have bottomed out early this year, but Virginia Realtors Association President-Elect Mary Dykstra doesn't think many voters have noticed.
"I see the numbers and things are getting better, but I don't think it's a hot topic
among Virginians," she says. "I think people have gotten accustomed to housing just not being so great."
The latest figures show that Virginia's median home prices hit $247,950 in August -- a 3% gain over the past year and a 21% rebound from the $204,950 bottom they reached in January.
Median prices are still down 16% from their June 2007 peak of $295,000, though.
Dykstra adds that voters where she lives in Southeast Virginia -- near regulation-wary coal country and the hard-hit furniture-manufacturing center of Martinsville -- are more worried about jobs than housing.
"What I hear from my own clients is a general cynicism that the whole country seems to share: 'Nobody in office is going to make my house worth more,'" Dykstra says.
Colorado (9 electoral votes)
After hitting a Rocky Mountain low in 2011, Colorado's housing market appears to have begun rebounding in earnest this summer.
"We had just incredible sales in June, July and into end of August, and the average price is starting to pick up a little," Colorado Association of Realtors President Scott Matthias says. "If you're in the lower price range, it's really a seller's market because of the lack of inventory -- and because of that, prices have increased."
The latest figures show that 6,556 Colorado houses sold in August -- an 11% jump from the same period last year. Median prices likewise rose to hit $203,923, up 4% from August 2011 and 12.9% from a June 2011 bottom of $180,694.
True, prices are still down 16.4% from their October 2005 peak of $243,991. But Matthias thinks the improving market conditions could help Obama.
He notes that Colorado went from being a longtime Republican stronghold to voting for Obama in 2008, "and the economy here is fairly good, so that may mean that's not going to change."