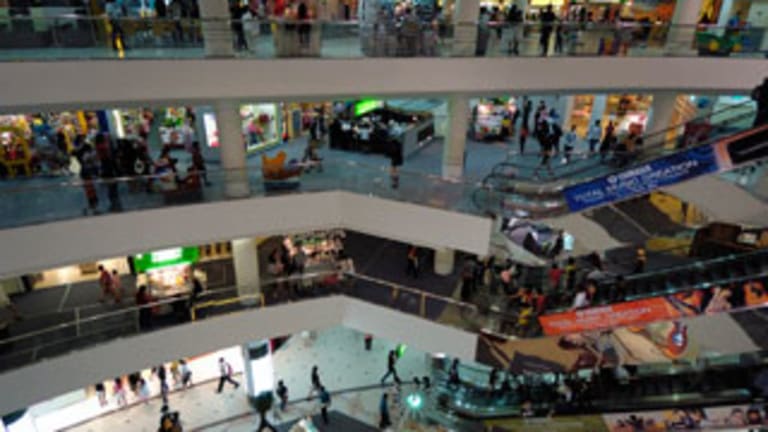 Publish date:
Why Barnes & Noble (BKS) Is No Borders
Barnes & Noble (BKS) might have seen dropping revenues, but don't count it out as the next Borders just yet.
Barnes & Noble (BKS) might have seen dropping revenues, but don't count it out as the next Borders just yet.
NEW YORK (TheStreet) -- Barnes & Noble (BKS) - Get Report returned to profit in its second quarter, but disappointed with falling revenue, drawing comparisons to bankrupt former rival Borders. But are the numbers as bad as they seem? At first glance, yes, but bids to lure more foot traffic and coalesce the company's physical and digital businesses could be its saving grace.
For its second quarter ended Oct. 26, the bookstore reported net income of 15 cents a share or $13.2 million, compared to a loss of 4 cents, or profit of $501,000 a year earlier. Earnings came in 3 cents higher than analysts surveyed by Thomson Reuters had expected.
The retailer's return to profit is a product of cost-cutting measures. The company improved its gross margin to 26.6% from 25.6%. Costs of sales and occupancy dropped to 73.4% from 74.4%, while selling and administrative costs fell 7.1% to $386.3 million.
Revenue came in at $1.73 billion, 8% lower than the year-ago quarter. Top-line sales were lower than expected, missing consensus by $40 million.
In its retail segment, which includes physical storefronts and online, Barnes & Noble reported an as-expected 7.5% decrease in revenue to $921 million. Comparable-store sales dropped 4.9% compared to the year-ago quarter (a period boosted by sales of the Fifty Shades of Grey trilogy). Excluding sales of its reading tablet Nook and associated products, same-store sales fell 3.7%. The company maintained its previous full-year guidance of declines in the high-single digits for retail's comparable store sales.
Alarmingly, in its Nook division, sales dropped 32.2% to $108.7 million and digital content sales were off 21.2% to $57 million. The company said decreased revenue in the division was a result of lower average e-book selling prices and fewer unit sales.
"During the second quarter, Barnes & Noble grew earnings through improved margins and reduced expenses," said Barnes & Noble President Michael P. Huseby. "The company is focused on executing its plans for the holiday."
Ahead of the holiday season, Barnes & Noble has implemented aggressive strategies to draw foot traffic. Its retail event Discovery Friday, launched a week before Black Friday, aims to make in-store shopping an experience.
"Barnes & Noble is a neighborhood institution. It's a vibrant place where people can discover all sorts of things," the company wrote in a statement.
Barnes also hopes to cash in on its latest e-reader Nook Glowlight, reviews for which have been mostly positive. Selling for $119, the reading tablet is in competition with Amazon's (AMZN) - Get Report successful and equally-priced Kindle Paperwhite. The retail division will also refurbish in-store Nook boutiques.
The Fifth Avenue-based business will also likely see carryover windfall in the third quarter from several high-profile book releases in late September, including Malcolm Gladwell's David and Goliath: Underdogs, Misfits and the Art of Battling Giants and Elizabeth Gilbert's The Signature of All Things", as well as renewed interest in The Hunger Games trilogy following the cinematic release of the sequel Catching Fire.
Borders' fatal mistake is one Barnes & Noble has learned from. Where Borders outsourced the up-and-up business of online sales to Amazon.com, Barnes & Noble is continuing to invest in its Nook and online divisions, while bulking up its retail business. Both sides of the business can work in conjunction with one another and can share in profits when cross-promotional efforts are implemented. The company abandoned plans to divide its retail and Nook divisions in August, after considering the idea for 18 months.
Shares have had a turbulent morning, heading into positive territory before retracing gains down 2.3% to $16.05. Year to date, the stock has gained 8.7%. 
--Written by Keris Alison Lahiff.
For fun: The 10 Drunkest States in America... and the 10 most sober.