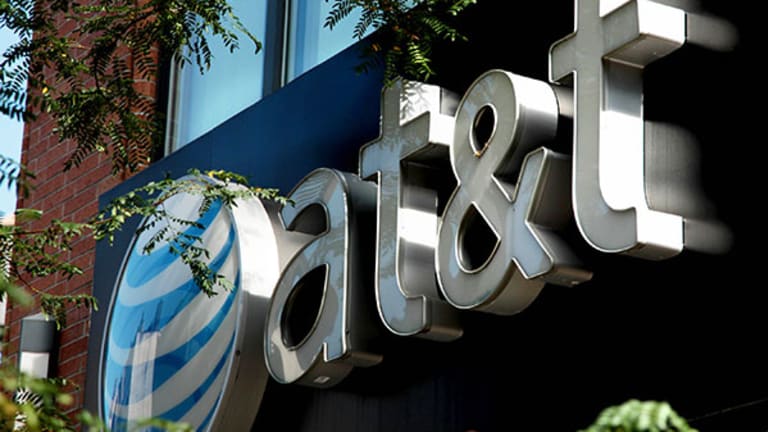 Why AT&T's Planned Purchase of Time Warner Could Could Spell Bad News for Ciena, Others
Telecom equipment makers such as Ciena and Juniper Networks could suffer if AT&T chooses to prioritize capital spending on content rather than on its network.
Should the proposed acquisition of Time Warner (TWX) by AT&T (T) go through, the marriage could present challenges for Time Warner's equipment vendors such as Ciena (CIEN) and Juniper Networks (JNPR) , according to one analyst.
This weekend, AT&T announced a blockbuster deal to acquire Time Warner for $85.4 billion in cash and stock.
Its bold move, which comes just a little over a year after completing its massive $49 billion purchase of DirecTV in 2015, underscores the wireless carrier's bet on combining its distribution capabilities with Time Warner's content in the backdrop of converging telecom and media industries. But the deal is expected to face serious scrutiny from the Department of Justice.
It remains to be seen exactly how the blockbuster marriage will affect their respective sectors, but it likely won't be positive for telecom equipment vendors that supply gear to AT&T, according to Jefferies analyst George Notter. Notter argues the tie-up is a "long-term incremental negative" for companies that provide equipment, software and services that support the delivery and management of data traffic on communications networks like AT&T.
"The deal may indicate a strategic shift at AT&T -- from investing in mobile and fixed line networks for the sake of being in that business to now investing in content as a way to leverage that existing network," Notter wrote.
Verizon Communications
(VZ)
has followed a somewhat similar path of tapping into digital media, as exemplified by its acquisition of AOL last year and pending purchase of
Yahoo!
(YHOO)
. 
While AT&T won't dramatically cut its networking spending since the telecom business is still competitive, the company's appetite and excitement for the network could certainly be diminished, Notter said.
"AT&T could dial back some of their capital spending next year as they look to preserve their balance sheet in order to complete the Time Warner deal," Notter added.
Ciena, Juniper, Commscope Holding (COMM) and Adtran (ADTN) are among the equipment vendors with the highest levels of exposure to AT&T, he added. About 18% of Ciena's revenue came from AT&T in the second quarter, while CommScope gets about 7% to 8% of its sales from AT&T. Juniper and Adtran each generate mid-single digit percentages of their revenues from the carrier.
Shares of Ciena were down about 1.7% Tuesday late morning, while Juniper was down about 1.3%, Commscope was down around 2.1% and Adtran was falling 1.3%.