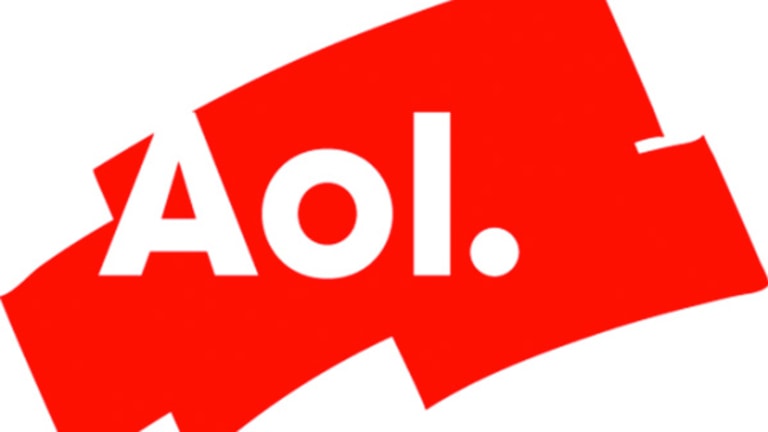 Why AOL, Yahoo! Marriage Makes Sense
AOL's recent tumble could make it even more attractive to Yahoo!, which is expected to be flush with cash after China's Alibaba holds a New York public offering later this year.
NEW YORK (TheStreet) -- Maybe the second time for AOL (AOL)  will be the charm, and Yahoo! (YHOO)  will be the charmer.
As anyone with a passing memory of the Internet bubble will recall, AOL's marriage to Time Warner (TWX)  became the poster child for overvaluing the commercial potential of the World Wide Web. Back in 2000, the upstart AOL acquired the venerable media conglomerate Time Warner in a transaction valued at more than $160 billion, the largest ever, only to break apart in 2009, amid regrets and bitter recriminations.
But a merger with Yahoo! makes more sense, notes CRT Capital Group analyst Neil Doshi.
AOL's expanding so-called "programmatic" advertising platform, combined with CEO Tim Armstrong's steady share repurchase program and its increasingly attractive valuation make it an enticing takeover target for Yahoo!, which is expected to profit handsomely when half of its 22.6% stake in Alibaba is sold as part of the Chinese Internet portal's public offering slated for the later this year.
"The one big hole in Yahoo!'s advertising platform is on the programmatic side, and that's exactly what AOL has been building," Doshi said in a phone interview. "There's really a compelling case here for Yahoo! to make this deal for strategic reasons, and also because in the next six months it will be flush with a lot of cash and ready to make an acquisition."
An AOL-Yahoo! merger would also reunite two former Google executives, Armstrong and Yahoo! CEO Marissa Mayer, both of whom joined founders Sergey Brin and Larry Page in those heady days in the late-1990s when the world's most popular search engine had yet to figure out a way to make money.
Officials for AOL and Yahoo! couldn't be immediately reached for comment.
AOL shares were falling Friday, extending the stock's tumble following its May 7 first-quarter earnings report when shares tumbled 21% on concern that Armstrong is spending too aggressively to expand the company's advertising platforms.
In a conference call following the earnings, AOL said it expected earnings adjusted for some costs to be $500 million in 2014, short of Wall Street analyst expectations for $515 million.
"There continues to be concern around them spending money on their advertising platform, and when it will really, truly become profitable in the way that advertising-focused Internet companies are profitable," said Doshi who has a "buy" rating on AOL. "It's been a gamble but it has paid off."
The advertising industry has changed markedly in just the past two years. Armstrong, a former advertising executive at Google, has invested heavily in computer-driven ad platforms, as it seeks to become a larger player in the transition to digital.
Armstrong announced yet another advertising purchase earlier this month, telling investors that AOL would spend $101 million to buy Convertro, which helps marketers evaluate ad purchases. Money for that acquisition was taken from the company's so-called bank revolver program, a decision that also rankled investors, Doshi said.
Convertro will be joined with AOL's Advertising.com, Ad-Tech and Adap.TV, the online video technology service it acquired last summer for $405 million in cash,making it Armstrong's largest deal since taking over the company's top job in 2009.
AOL was losing 2.6% to $36.53 extending its 2014 decline to 22%. Yahoo was dropping 1.4% to $33.34, extending its loss this year to 18%.
>>Read More: What's Yahoo! Really Worth Once Alibaba Is Gone?
>>Read More: AOL Seeks Another Remake, This Time as Tech Company
>>Read More: AOL to Gain Following Publicis-Omnicom Breakup
--Leon Lazaroff is TheStreet's deputy managing editor.
>Contact by Email.
Leon Lazaroff is TheStreet's deputy managing editor.