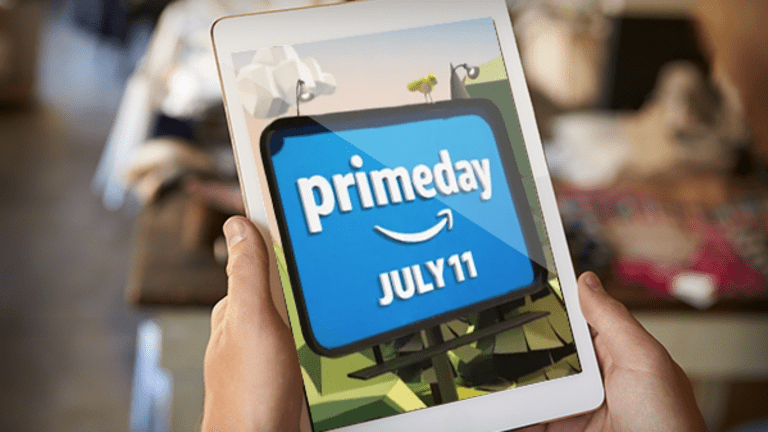 Everything the "Everything Store" better known as Amazon  (AMZN) - Get Amazon.com, Inc. Report  does these days seems to be in pursuit of one goal: more Amazon Prime members. 
The e-commerce giant's upcoming third annual sales event for Prime members known as Amazon Prime Day is no different. Amazon announced recently that this year's event will kick off on July 10 at 9 p.m. ET and run through July 12 at 3 a.m. ET, with new deals being offered every five minutes. People who aren't Prime members already can sign up for a membership on or before July 11 to take part in the big sales event. 
"The strategy hasn't changed," Wedbush Securities managing director Michael Pachter said. 
Amazon's inaugural Prime Day in 2015 was created to celebrate the company's 20th birthday and led to more new Prime subscribers than any other day in the company's history, Amazon said. Amazon did not divulge Prime membership signups for its second Prime Day in 2016, but did note that overall sales jumped 60% from 2015. 
For Prime Day 2015, customers ordered 24.4 million items and broke all previous Black Friday records with 398 items ordered per second. "Going into this, we weren't sure whether Prime Day would be a one-time thing or if it would become an annual event. After yesterday's results, we'll definitely be doing this again," Amazon Prime vice president Greg Greeley said at the time. 
Amazon Prime members pay $10.99 per month or $99 annually for free two-day shipping on many items, access to TV shows and movies and other perks. They're Amazon's most valuable customers because they end up spending an average of $1,200 per year on the website vs. the $500 per year that non-members spend in order to get the most out of their new perks, according to CIRP. 
While Amazon has been hush-hush about Prime membership figures, Cowen & Co. analyst John Blackledge estimates that there are 80 million Prime subscribers worldwide (Guggenheim Securities analyst Robert Drbul put the number at 65 million). For its part, Amazon typically notes that it has "tens of millions of members around the world" for Prime. 
Jeff Bezos' juggernaut has also figured out another way to pull in more sales on Prime Day by offering exclusive deals to Prime members who also own one of Amazon's device. As with Prime Day 2016, members who participate this year with an Echo, Echo Dot, Echo Show, Amazon Tap, Fire TV or Fire tablet will get some exclusive offers. 
Last year, Amazon generated an estimated $500 million to $600 million in sales from Prime Day, despite offering enormous discounts, Morningstar's consumer strategist R.J. Hottovy said. FBIC analyst Deborah Weinswig estimated similar sales of around $525 million, vs. $415 million for the inaugural Prime Day. 
While Amazon's first Prime Day shattered previous sales records, many customers felt the sales event was over-hyped since the discounts tended to be for less desirable products while products high in demand stayed the same price. The company got criticized by Twitter (TWTR) - Get Twitter, Inc. Report users, who used hashtags that surfaced throughout the day such as #unhappyPrimeDay and #PrimeDayFail.
But that didn't deter customers from returning in 2016 to make the second Prime Day the biggest sales day ever for Amazon, according to Amazon, with sales rising 60% from the first Prime Day. If that's an indication of the growth the third Prime Day will see, then sales could hit between $800 million and $960 million for the 2017 event.
Amazon's shares fell 0.8% to $967.78 by Friday's close.
Here's a quick look at the past two Prime Days for Amazon: 
Amazon Prime Day 2015 Statistics: 
34.4 million items ordered 
398 items ordered per second
Largest Amazon device sales day ever worldwide (until it was surpassed by Prime Day 2016)
Worldwide order growth increased 266% over the same day in 2014
Amazon Prime Day 2016 Statistics: 
More than 90,000 TVs sold
More than two million toys sold
More than 200,000 headphones sold
More than 24,000 double hammocks by Vivere sold
More than one million people used the Amazon app for the first time
Biggest day ever for sales of Amazon devices, including the Echo
Editors' pick: Originally published June 30.
Visit here for the latest business headlines.