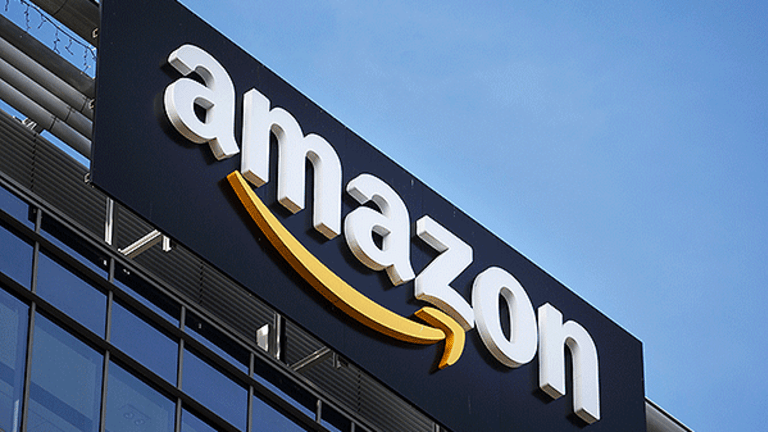 Why Amazon Is Building a Second Headquarters Worth $5.5 Billion
The tech giant may consider going bi-coastal, according to one analyst.
Amazon.com Inc. (AMZN) has gotten so big that it now needs a second headquarters. 
The tech giant announced on Thursday that it's looking to open a second company headquarters in North America, called Amazon HQ2, and will conduct a comprehensive search to decide on the location. Amazon said the campus will cost more than $5 billion to build and operate and will involve hiring as many as 50,000 employees. The company encouraged state and local governments to apply for consideration. 
The site is expected to be equal in size to Amazon's sprawling Seattle campus, which stretches across more than 8 million square feet and employs about 40,000 people. In a statement, CEO Jeff Bezos said the new headquarters will bring billions of dollars in up-front and ongoing investments, along with tens of thousands of high-paying jobs. "We're excited to find a second home," he added. 
Amazon added that the second headquarters would ideally be located in a urban or suburban area with more than 1 million people and in a community that "thinks big." 
By Thursday afternoon, several cities had already indicated interest in the opportunity. Chicago mayor Rahm Emanuel had conversations with Bezos about the possibility, according to Crain's Chicago Business. Meanwhile, Memphis mayor Jim Stickland tweeted that the city is "absolutely" making a bid for the opportunity. Philadelphia mayor Jim Kenney also said in a tweet that the city of brotherly love would be a "prime" location for Amazon's second headquarters. 
Toronto mayor John Tory said he would "lead the charge" to persuade Amazon that it should build its next headquarters in the Canadian city.  
Texas cities like Dallas, Houston or Austin could also be contenders in the race to house Amazon's second headquarters. Bezos spent some of his childhood in Houston and counts country singer George Strait as his cousin, while Whole Foods Market (WFM) , which Amazon just acquired, is headquartered in Austin. Real estate brokers and Dallas have been making the case for why the north Texas city would be a good fit,accordingto the Dallas Morning News. 
Amazon's physical presence has been expanding almost as rapidly as its total available market. On Wednesday, the company confirmed that it's building a 855,000-square foot warehouse on Staten Island -- its first fulfillment center in the New York City area, according to the New York Post. That's after Amazon said in June that it would open similar sized facilities in Miami, Fresno, Calif. and Jefferson, Georgia. The moves are likely part of Amazon's plan to add 100,000 full-time jobs in the U.S., many of which are through fulfillment centers.
More of What's Trending on TheStreet:
Hurricane Irma Set to Take Aim at South Florida
All this comes as the ink is drying on Amazon's $13.7 billion purchase of Whole Foods, a move that will give the e-commerce behemoth access to a grocery market valued at approximately $1.3 trillion.
With the new facility, Amazon said it's trying to attract and retain talent focused in the software development and related fields, which makes a metropolitan location like New York City or Chicago seem like a good fit, said Gene Alvarez, managing vice president at Gartner. More and more tech giants are becoming bi-coastal, including Facebook Inc. (FB) and Alphabet Inc. (GOOGL) , who have opened locations in New York City's tech and startup scene, also known as Silicon Alley. Other areas, like Chicago's historic Merchandise Mart building, renamed as "1871," now house startups and tech companies.
Facebook and Alphabet are holdings in Jim Cramer's Action Alerts PLUS Charitable Trust Portfolio. Want to be alerted before Cramer buys or sells FB or GOOGL? Learn more now.
"We've identified a mega trend in which many large organizations are moving corporate headquarters back in large cities, particularly because millennials want to live there," Alvarez said. "Especially as high tech companies grow on a global basis, more are moving into major cities to get access to the talent and to be able to service the organization on those time zones."
"If you look at Amazon, it's on a sun never sets model now," Alvarez added. 
In Seattle, Amazon has to compete head-to-head with Microsoft Inc. (MSFT) , which is based about 25 minutes away from Seattle in Redmond, Wash. Adding another headquarters is partly a PR move, but maybe also be a practical move for Amazon, said Jan Dawson, chief analyst at Jackdaw Research. 
"Starting a second base somewhere else could allow it to lower costs through tax breaks and operate in a cheaper area, and gets lots of positive PR by creating new jobs outside its traditional base," Dawson noted. 
Amazon is also trying to gain access to new markets like healthcare and entertainment and might be using its second headquarters as a strategy to do so. For example, Amazon has been doubling down on original content production, and might put the new facility in Los Angeles to better tap into Hollywood talent, Alvarez said. Companies like Facebook, Amazon and Google are morphing into more than just tech companies and doing so may require them to look beyond Silicon Valley, he noted.
"Amazon is really becoming a conglomerate if you think about it," Alvarez explained. "High tech firms are all moving into multiple industries and as that happens it drives the need to base their headquarters in an area where there is a talent pool that can support it."
More of What's Trending on TheStreet:
Working Mothers Shouldn't Feel a Twinge of Guilt
Stick with TheStreet for updated storm coverage as Hurricane Irma moves the market:
Hurricane Irma: What Kind of Insurance Should You Have?
Hurricane Irma Will Make Orange Juice Unaffordable and Destroy Your Grocery Bill
Hurricane Irma: How Floridians Are Using Tech, Apps to Prepare for the Big Storm
Editors' pick: Originally published Sept. 7.