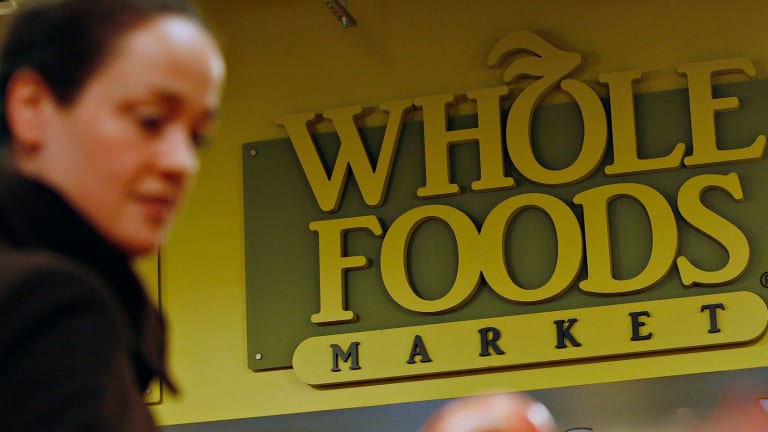 Whole Foods Opening of Lower-Priced Brooklyn Store Is Another Positive Step
The organic grocery chain is looking to ditch its reputation for being overpriced and attract more Millennials.
On Friday, supermarket chain Whole Foods Market (WFM) took another step in trying to shed its reputation as overpriced by announcing that it will open its fourth lower-priced 365 store in the hipster capital of Brooklyn, N.Y. The opening is a further step in the right direction for Whole Foods and could benefit investors long-term. 
365 offers a smaller selection of store-branded organic groceries. The stores themselves are cheaper to build and maintain than traditional Whole Foods stores, helping to keep costs low. The Brooklyn location near many of the borough's main business and cultural high points.  
For decades, Whole Foods was the leader in organic food and produce. However, as healthier eating trends gained traction with Americans, other grocery stores such as Kroger, super-retailers like Walmart, and even e-commerce behemoth Amazon started building out their own impressive organic offerings.
That increased competitive pressure has put the squeeze on Whole Foods, hurting sales.
Last November, the company restructured its leadership, removing Walter Robb as co-CEO and making founder John Mackey the sole CEO. Mackey is determined to turn the company's fortunes around.
The 365 stores will try to lure Millennials who are put off by the high price tags at traditional Whole Foods stores. So far, only three locations are open, in Bellevue, Wash., Lake Oswego, Ore., and Los Angeles. A fifth store is slated to open in Whole Foods' home state of Texas in April, and 20 other locations are currently in development.
The Millennial market offers huge potential for organic food sales. According to the Organic Trade Association, parents in the 18- to 34-year age range as a group are the biggest buyers of organic foods in the U.S. Roughly 52% of parents who purchase organic foods for themselves and their families are Millennials. By comparison, Generation X parents make up 35%, and Baby Boomer parents account for just 14%. The spread of 365 stores throughout the country could help boost Whole Foods' bottom line and tap into huge potential profits for investors.
Whole Foods has also announced other improvements to its business, including efforts to streamline its supply chain and make its operations more efficient. On Friday, the company also stated that it will close three food-preparation facilities, which will help the company meet its goal of reducing annual expenses by $300 million.
In order to stay relevant, Whole Foods needs to make changes and lose its reputation for being overpriced. These moves should help the company and its investors in the long term.
---
What if you want profits now? There is a way you could see $67,548 per year - or more - in profitable trades just by following this simple step-by-step process. The trader who is sharing this secret has been right more than 8 out of 10 times, turning $5,000 into more than $5 million for himself. Click here to see how easy it is to follow his lead and collect thousands of dollars in "Free Money" every month.
The author is an independent contributor and at the time of publication owned none of the stocks mentioned.