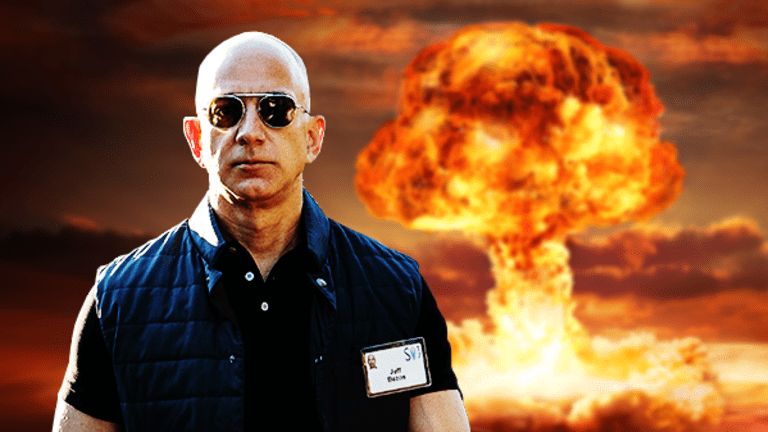 Whole Foods' New Store That Sells Cheap Food Will Probably Be Killed by Amazon
At least this is what Barclays thinks it will get rid of.
Say goodbye to Whole Foods Market Inc.'s (WFM) 365 stores.
With Amazon.com Inc. (AMZN) - Get Amazon.com, Inc. Report  gaining regulatory approval to acquire Whole Foods for $13.7 billion, Barclays analyst Karen Short said in a research note on Friday, Aug. 25 to expect the e-commerce conglomerate to make various changes to the upscale grocer, beyond what it has already announced.
For one, "365 will be abandoned as a format," Short wrote.
Short was unavailable for further comment.
There are currently five operating 365 by Whole Foods locations in the U.S., in California, Oregon, Texas and Washington, and 17 are in the process of being opened.
Modeled with its private-label 365 Everyday Value brand in mind, the grocery chain launched a store concept last year that is more affordable than the pricey Whole Foods model and aims to bring in more millennial shoppers. Who needs that when you have millennial-friendly Amazon?
The 365 stores are smaller than the average Whole Foods location. They are more seamless, with credit-only checkout lines, and are decked out in tech, with customers able to use Apple Inc.'s (AAPL) - Get Apple Inc. (AAPL) Report iPads located across the store to find and order items.
On Thursday, Amazon announced that it will begin lowering prices on Monday on "a selection of best-selling grocery staples," including organic bananas, "responsibly-farmed" salmon and organic large brown eggs. The company also revealed plans to start selling Whole Foods' private-label brands on Amazon.com, AmazonFresh, Prime Pantry and Prime Now; enroll its Prime members in a Whole Foods' customer rewards program and use the grocer's 470 stores as distribution points.
Read More of What's Trending on TheStreet:
Bitcoin Investors, Beware: The IRS Is Coming for Your Vast Riches
AT&T Secretly Slowing Internet Speeds in Low Income Neighborhoods?