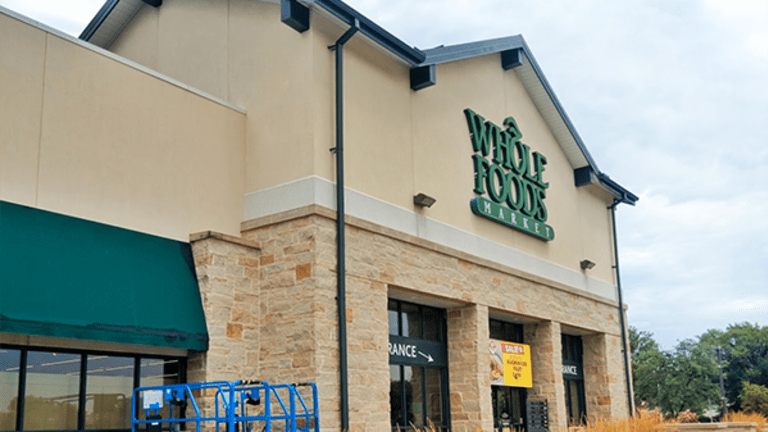 Whole Foods May Toss Out Half of Its Board - Here's What Could Happen Next
The winds of change may be blowing at Whole Foods.
Under pressure from activist investor Jana Partners amid poor sales and struggling stock price, Whole Foods Market (WFM) may be looking to make some changes. 
The organic grocer may be on the verge of scrapping half of its board of directors and replacing its long-time chairman, according to a report from Dow Jones on Wednesday. A Whole Foods spokeswoman told TheStreet via email, "I don't have anything to add, please stay tuned for our earnings press releases and earnings call."
As TheStreetreported in February, Whole Foods' board of directors borders on woefully inadequate. 
The very apparent stumbles of Whole Foods over the last two years has raised the question if its 12-member board is providing proper checks and balances. The company moved to address this late last year, by shifting then co-CEO Walter Robb into a senior adviser role. Yet, Robb is still on the board. Meanwhile, Whole Foods founder John Mackey is now CEO and also on the board.
Many of Whole Foods board members are considered overtenured by governance experts since they have served since the early-to-mid-2000s. Two of the directors, Ralph Z. Sorenson and John B. Elstrott, who is chairman, have been on Whole Foods board since the early 1990s. In addition to the board's long tenure-ship, a strong argument could be made they lack the proper experience to provide the right type of guidance to a struggling grocery retailer.
The expected move is clearly a defensive effort that seeks to protect top executives at the same time as it tries to demonstrate to shareholders that the company is listening to their concerns. 
A board reshuffling would come after Jana Partners last month launched a campaign urging the embattled grocer to consider strategic alternatives. The fund, run by Barry Rosenstein, reported owning a 9 percent stake. It also took an unusual step of retaining three highly-qualified potential board candidates, all of which have significant skin-in-the-game in terms of share holdings. At the time the fund said it had been "unwilling to engage in discussions with third parties" about M&A alternatives.
Whole Foods is scheduled to report earnings today after the close of trading. The board shake up could officially be announced then. 
In any case, it is still very possible that Jana Partners launches a proxy contest next year if the grocer's performance is still lacking and it doesn't conduct a thorough strategic review and auction process. The deadline for shareholders- read Jana Partners-to launch a director contest at Whole Foods 2018 annual meeting is Sept. 6, according to securities filings. Whole Foods typically holds its annual meeting in February. It is possible that Rosenstein could launch a director-battle if he isn't satisfied that the company explored all its M&A options.