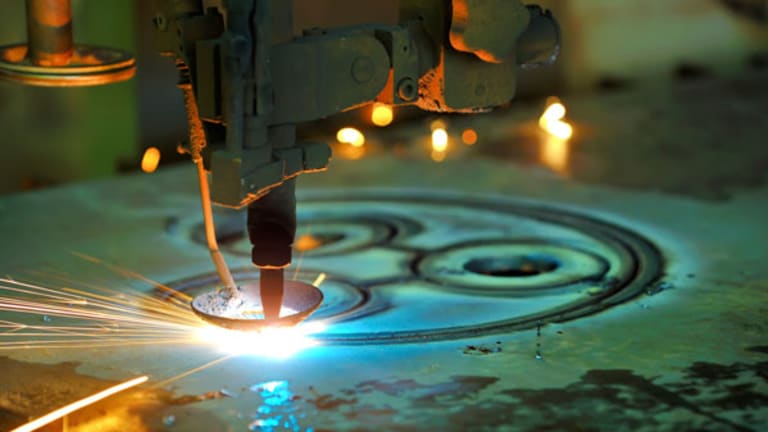 Publish date:
Who Really Wins, Loses in GE-Comcast Deal?
General Electric unloaded NBC Universal, the one unit that never fit in with its other businesses. But the business was on par with the industrial units.
General Electric unloaded NBC Universal, the one unit that never fit in with its other businesses. But the business was on par with the industrial units.
FAIRFIELD, Conn. (
) --
General Electric
(GE) - Get Report
had been prodded by some investors to dump NBC Universal for years.
Ever since the late '90s, when shows from its dominant "must-see TV" block, such as "Seinfeld," "Friends" and "Frasier" began to end their run, NBC has been seen increasingly as a dog of an investment that doesn't fit with General Electric's industrial vision. Call it General
Eclectic
.
Investors got their wish with the announcement of
Comcast's
(CMCSA) - Get Report
bid to take over NBC Universal in a $30 billion deal that will create one of the biggest and most diverse media companies in the world. Still, NBC Universal has been able to maintain profit margins and revenue growth on par with other GE divisions, so the divestiture won't offer a performance lift.
While there is a clear slowdown in revenue growth in 2005 from 2004, NBC produced growth in 2005 and 2006 before a slight setback in 2007. Revenue will fall this year, though that's the case at all of the company's units. The benefit to GE will come in the form of streamlining.
The acquisition of NBC in 1986 during the mergers-and-acquisitions boom was justified as an attempt at diversification. Since most of GE was focused on the industrial world, NBC would enable the company to remain profitable even when the industrial segment suffered a down cycle. The move seemed to be a stroke of genius as the company dominated television ratings throughout the '90s. The strain of the odd mix had begun to show in recent years, as General Electric resembles a poorly constructed mutual fund than an industrial company.
Companies shouldn't get involved with businesses outside of their wheelhouse, since that split focus can drag down both sides. Management of the disparate units have little in common, and decisions are rendered more complex.
Even with poor ratings and lackluster box-office performance by most major theatrical releases, NBC Universal has had the highest operating margin of any segment at the company for five of the past six years and could again take that distinction this year, as the following graph depicts.
The truth is that none of GE's divisions are performing well as of late, so to claim that underperformance may be due to NBC Universal is creating a scapegoat for the problem.
Poor demand for industrial products and a cancerous finance arm are to blame. Selling NBC should help General Electric refocus itself, though there's no easy fix for the company's malaise.
The real winner is Comcast, which is acquiring a once-dominant name that could easily reach the top again with better programming and a focus on digital initiatives like Hulu and the plethora of cable channels that are part of the deal.
In hindsight, the investment in NBC probably wasn't worth it because of low returns and headaches. It was simply another poorly thought through merger than needed to be unwound. Comcast is the winner more than GE is the loser.
-- Reported by David MacDougall in Boston.
Prior to joining TheStreet.com Ratings, David MacDougall was an analyst at Cambridge Associates, an investment consulting firm, where he worked with private equity and venture capital funds. He graduated cum laude from Northeastern University with a bachelor's degree in finance and is a Level III CFA candidate.