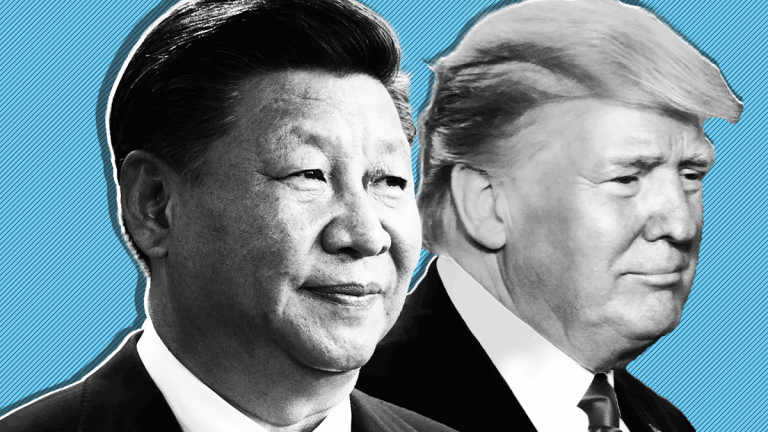 White House Trade Official Boasts Trade Deal as 'Huge' for Farmers
Peter Navarro tells the White House-friendly 'Fox and Friends' show that the deal will be a 'boom in farm country.'
Days after the announcement of the so-called "phase one" of a deal between the U.S. and China, White House trade official Peter Navarro called the supposed deal "huge news" for U.S. farmers.
"There's going to be a boom in farm country," Navarro said, speaking to Fox News' "Fox and Friends" on Sunday. "If all goes well, we'll get paper on the deal, as the president, said by the end of next month."
The deal includes promises by China to up its purchases of U.S. farm products by $10 billion annually, to $50 billion.
Navarro, who serves as the White House's Director of the Office of Trade and Manufacturing Policy, boasted about how much agricultural products China will buy and how they "need" our soy beans and pork.
President Donald Trump also said over Twitter on Sunday that the Chinese "have already started" buying U.S. farm products.
Meanwhile, over the weekend, the Chinese news outlet, China Daily, posted a story characterizing the trade agreement as potentially paving "the way for both sides to end the long-running dispute," while a senior Chinese adviser told USA Today that delays in making a deal were mainly the fault of President Trump.
"Look, Christmas is coming," Huiyao Wang, the Chinese official, told USA Today, "He wants to be president again. American consumers are not going to accept higher prices on all these goods. He can claim victory any time he wants but that doesn't mean he's won or that a deal has actually been reached."
The news outlet said that Wang -- while not directly involved in the trade talks -- was appointed to China's state council in 2015.
Trump had said on Friday that the U.S. and China reached a"very substantial phase one" deal in the ongoing trade dispute. Speaking after meeting with Chinese Vice Premier Liu He in Washington, the president said progress was made on intellectual property and currency matters, and on opening China to U.S. financial services.
Trump said he agreed not to increase tariffs from 25% to 30% on Oct. 15 as previously planned, and that they will remain at 25%.
The deal is expected to include three phases.
"The relationship with China is very good," said Trump over Twitter on Sunday. "We will finish out the large Phase One part of the deal, then head directly into Phase Two. The Phase One Deal can be finalized & signed soon!"