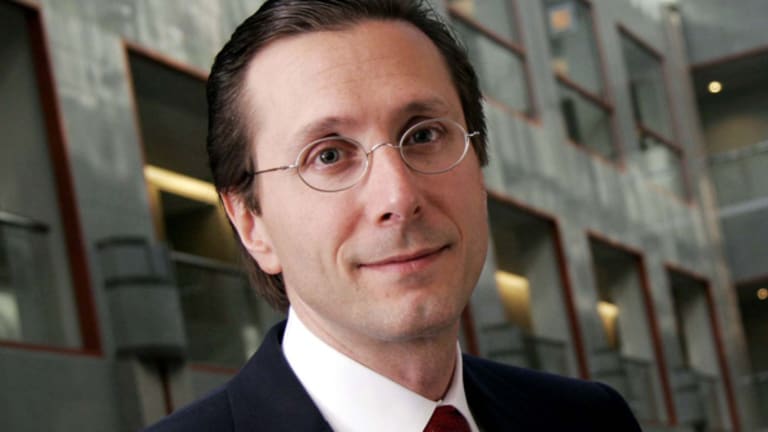 White House Rejects Fairholme But Fannie, Freddie Gain Anyway
A Senior White House official rejected the fund manager's proposal to spin off parts of Fannie Mae and Freddie Mac on Wednesday.
NEW YORK (THESTREET) -- Shares of Fannie Mae (FNMA) and Freddie Mac (FMCC) continued to advance Wednesday even as the White House rejected the bailed-out housing lenders' latest proposal to privatize parts of their businesses.
White House Economic Adviser Gene Sperling at a conference in Washington D.C. said the Obama Administration won't support Fairholme Fund's proposal to spin off the insurance arm of the government-sponsored enterprises, or GSEs, to two privately-owned state-regulated insurance companies.
Under the proposal, the two new entities would be capitalized through the conversion of $34.6 billion of GSE junior preferred stock into common shares, with an additional $17 billion raised through a rights offer.
Fairholme's Bruce Berkowitz said the proposal was an answer to the broad bipartisan call for more private capital in the industry. He added that the companies could operate without federal support.
But the White House believes the proposal would only create two too-big-to-fail companies.
"I want to make clear, the Obama administration believes the risks are too great that this model would recreate the risks of the past," Sperling said, according to <I>Bloomberg News</I>.
Any entities created from Fannie and Freddie would likely dominate the market. The White House was focused on building a stronger mortgage market where there was plenty of competition among private capital, he said.
His comments confirmed what many housing policy analysts believed -- that Congress will continue to examine proposals to wind down the government-sponsored enterprises or GSEs.
"The Sperling comments bolster our view that a plan floated by Fairholme Capital has little chance of being accepted by the Administration," KBW analyst Brian Gardner wrote in a note. "It is possible the plan's backers think they can wait out Congress and step in should Congress and the White House abandon efforts to replace the GSEs with a new mortgage finance system. However, in our view, this would be a very long-term play. "
Investors who believe Fairholme's proposal would prevail might have to wait until at least 2017, according to Gardner, given that "the legislative resolution of the GSEs is unlikely until 2015 at the earliest and probably beyond that."
Shares of Fannie Mae finished nearly 9% higher at $2.76, while Freddie Mac shares rose 7.7%.
Shares of Fannie Mae Preferred Shares S Series  closed flat, while the Freddie Mac Preferred Shares Z Series dipped 0.7%.
The GSE preferred shares have attracted big league investors over the past few years including Paulson & Co, Perry Capital and Fairholme Fund. Last week, Pershing Square's William Ackman disclosed he had a roughly 10% stake in Fannie Mae and Freddie Mac common shares.
The heightened investor attention has puzzled political analysts who note that there is little political appetite to recapitalize the agencies and allow hedge funds who picked up the stocks at pennies on the dollar to profit.
Indeed, there is bipartisan consensus that the agencies should be wound down, and there has been little protest even from the far left to keep Fannie and Freddie alive.

Investors are betting that Congress will change its mind and restore the agencies to their original forms, once it realizes that it is probably the cheapest way to subsidize homeownership. "It is a reasonable but extremely high risk speculation," noted Rafferty Capital Markets analyst Richard Bove.

-- Written by Shanthi Bharatwaj in New York
Disclosure: TheStreet's editorial policy prohibits staff editors and reporters from holding positions in any individual stocks.