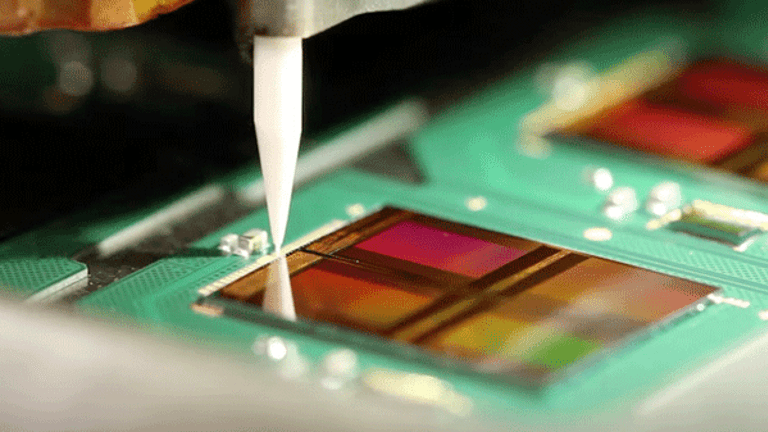 Look at These 8 Steps the White House Concocted to Fight China on Semiconductor Leadership
The U.S. is worried.
The Obama Administration Friday took what may be one of its few last-minute actions that President-elect Donald Trump approves of by recommending steps the U.S. government can take to secure America's leading the design and manufacture of semiconductors and counter Chinese industrial policy aimed at securing a leadership role for that country in the sector as soon as possible.
U.S. lawmakers and White House officials have been worried by China's use of government money to buy U.S. companies, of arm-twisting to secure technology transfers from Western firms to that country's enterprises, and of outright theft of intellectual property to gain a top position in semiconductor production. Incoming President Trump has said he will take a tough line on trade with China, particularly on what he complains has been an unfair export of jobs to that country across a variety of industries.
In a report Jan. 6, President Obama's top science officers said the U.S. should:
1. Direct Cfius and other U.S. government's bodies charged with regulating trade and foreign investment to stop mergers and trade deals backed by market-distorting Chinese subsidies that could force U.S. companies out of business.
2. Strengthen global export controls and inbound investment security by giving "like-minded" global partners technical assistance, training and diplomatic support to identify risks and vulnerabilities to their own systems and to remediate them.
3. Pressure China to honor its WTO obligation to notify other countries about government subsidies provided to industry and to publish all trade-related legal measures in a single place.
4. Make it easier for semiconductor producers to obtain Clean Air Act and EPA permits needed to build factories in the U.S.
5. Enact corporate tax reform that removes disincentives for companies to invest in new semiconductor fabrication facilities here.
6. Make it easier for U.S. industry experts to obtain temporary security clearances so they can consult with government officials on how changes in the semiconductor sector might affect national security and the economy.
7. Set up a Commerce Department advisory committee to make industry expertise available to the U.S. government.
8. Encourage government investment in "pre-competitive" basic research in critical areas like semiconductors that can withstand extreme environments, cut the cost of chip design or foster development of more energy efficient chips.
Cfius has informed prospective Chinese buyers of concerns that scuttled several signed or prospective deals this year. One such bid was Tsinghua Unigroup Ltd.'s rumored $23 billion bid for chipmaker Micron Technology (MU) - Get Report, which turned away Tsinghua in February 2016 due to Cfius concerns.