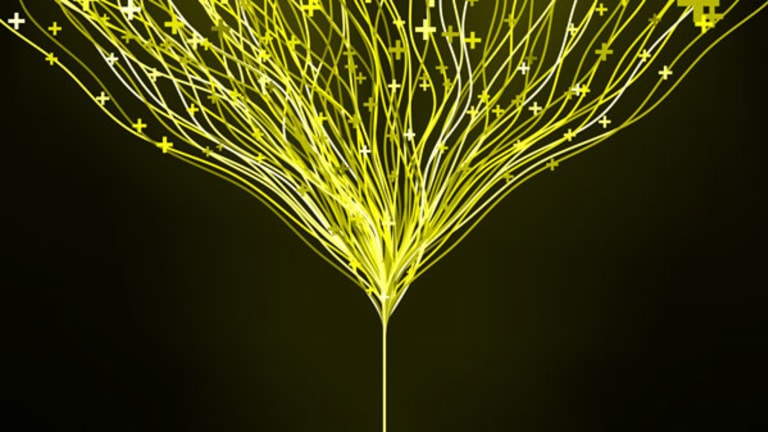 NEW YORK (
) -- Where does
Dynegy
(DYN)
go from here?
The deal between Dynegy and leveraged buyout firm
Blackstone Group
(BX) - Get Blackstone Group Inc. Class A Report
was doomed on Tuesday, when the companies announced that shareholders wouldn't support the transaction. That leaves Dynegy with a mountain of debt and operating in a power market where pricing remains weak and earnings potential for all companies is deteriorating.
The Dynegy-Blackstone proposal pitted the leveraged buyout specialists against activist investor
and hedge fund Seneca Capital, both shareholders of Dynegy.
Icahn and Seneca had stated that Blackstone wasn't offering enough for Dynegy, leading to a raised bid from the leveraged buyout group, from $4.50 per share to $5 per Dynegy share.
Seneca Capital has said during the battle it would offer as much as $6 per Dynegy share.
In a statement on Tuesday morning, Dynegy said, "We will immediately engage interested parties, including Seneca Capital and Icahn Associates, who may have an interest in making an offer to acquire Dynegy."
Critics of the Icahn-Seneca salvo, including Blackstone, have maintained that the end game of the activists is anything but paying more than $5 for the company. Blackstone noted in a press release during the height of the Dynegy battle that Seneca Capital was recently selling Dynegy shares at less than $3.
Dynegy shares ended trading on Tuesday at the $5 mark, on heavy trading volume of double its average volume of 7 million shares.
So is Dynegy headed into bankruptcy? Or will Dynegy end up in the loving embrace of Carl Icahn and Activist Inc.? Or does the long-rumored merchant power market Big Deal finally take place, possibly involving the still-merging
Mirant
( MIR) and
RRI Energy
(RRI)
?
RRI Energy and Mirant are still in the process of merging their operations, but logical speculation in the power market has always included talk of a tie-up between Dynegy and GenOn, the new company to be created through the Mirant/RRI Energy deal.
In general, energy market experts have contended that the merchant market is ripe for consolidation, but that's nothing new -- and the failure of the Dynegy-Blackstone deal only changes this trend incrementally, as opposed to materially.
The failure of the Dynegy-Blackstone deal also raises doubts about the planned purchase of Dynegy power plants by
NRG Energy
(NRG) - Get NRG Energy, Inc. Report
, which had agreed to buy one-third of Dynegy's production, concurrent with the Blackstone buyout.
>>Dynegy-Blackstone Deal Fallout: NRG Energy
As the Dynegy LBO soap opera played out, NRG Energy was faced with questions as to its plan B, and NRG CEO David Crane has made several comments in the past few weeks concerning NRG Energy's strategy should the Dynegy-Blackstone deal fall through. There has been market chatter that NRG Energy's role in putting the deal together was significant, as opposed to a sideline to Blackstone's lead interest.
On the recent NRG Energy earnings conference call, Crane described the Dynegy assets as "particularly attractive," but added that the Dynegy assets were not the only combined cycle power plant in the United States on the market. "I actually think that the absolute best time to be buying combined cycle power plants most probably will be in the first part of 2012," said Crane on the earnings call.
It's hard to imagine players in the power market overly eager to open up the dry powder for Dynegy given its debt load. However, given the distressed position in which Dynegy finds itself, a potential buyer could be attracted just based on pricing. "I don't think anyone is too excited about the Dynegy assets, but if you can get a great deal, maybe," Morningstar analyst Mark Barnett said, adding that his comment referred to the assets not included in NRG Energy's cherry-picked portfolio. NRG excluded any Midwestern coal assets in cherry-picking what it wanted from the Dynegy portfolio.
Yet the analyst noted that there were dozens of interested parties that took a look at Dynegy before the Blackstone deal came out of nowhere. "It's going to be tough to find anyone," the analyst said. "The reason we thought the deal would go through is because no matter how many arguments can be made about Dynegy deserving a higher fair value, in the near-term this company has to survive. No one can predict which way the power markets are going to go in the next two quarters, and Dynegy is getting really close to breaking covenants," the Morningstar analyst added.
Dynegy expects to be in a negative cash flow situation next year amid continued weak gas market pricing.
Dynegy can always go back to the banks to refinance, but Dynegy will find itself in a pretty tough spot at this point in asking for further restructuring. Icahn has suggested a major loan package, which Blackstone said was merely a tactic to drive Dynegy into bankruptcy, from which Icahn could have his way with the company as a senior creditor.
The Wall Street Journal
reported on Wednesday morning that Dynegy might receive an offer of more than $6 per share from Seneca and another investor, citing anonymous sources.
Some analysts are now predicting a break-up of the company, piece by piece -- or in Dynegy's case, plant by plant.
Barclays Capital analyst Gregg Orrill raised his price target on Dynegy to $6, arguing that Dynegy will find $50 million in additional cost cuts next year and earn as much as $150 million on the plants Blackstone had planned to sell, according to a research note quoted by
Bloomberg
.
Indeed, the events of Tuesday raise the question,
Where does the long and winding -- not to mention distressed -- road end for Dynegy?
Take our poll below to see what
TheStreet
predicts....
-- Written by Eric Rosenbaum from New York.
RELATED STORIES:
>>Dynegy-Blackstone Deal Falls Apart
>>Dynegy-Blackstone Deal Fallout: NRG Energy
>To contact the writer of this article, click here:
Eric Rosenbaum
.
>To follow the writer on Twitter, go to
.
>To submit a news tip, send an email to: