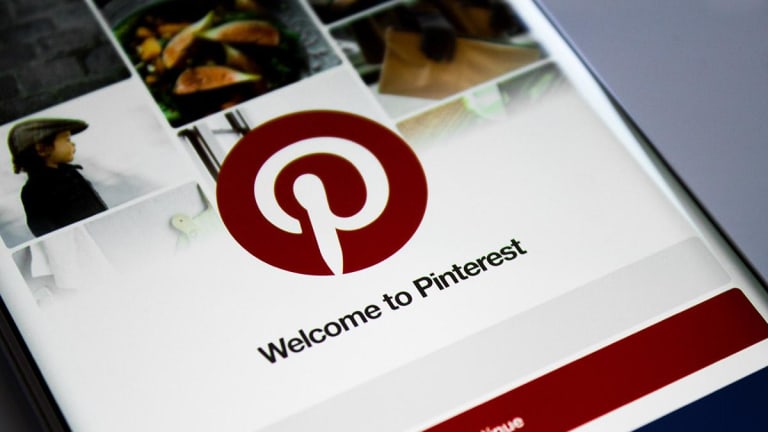 Pinterest and Zoom Are Off to the Races, but Now Comes the Tough Part
The two tech unicorns popped on their first day of trading, but the performance of Lyft since its own initial day of trading serves as a cautionary tale.
Pinterest (PINS) and Zoom (ZM) are off to a roaring start.
The two tech unicorns that went public on Thursday closed well above their IPO prices, with Pinterest up 28.4% and Zoom up 72.2% on their first day of trading. On Wednesday, Zoom priced its shares at $36 while Pinterest set a price of $19 per share.
So where do these two go from here?
Naturally, Lyft's uneven stock performance since its March 28 IPO is on the minds of many investors, and prospective investors, in the lineup of tech unicorns going public this year.
"Pinterest's price performance will be closely scrutinized in the wake of Lyft's (LYFT) tumultuous first few weeks and will be critical to the VC-backed IPO activity reaching the high expectations set for 2019," said Cameron Stanfill, a venture capital analyst at PitchBook.
Since opening at $87.24 per share, or 21% above its initial offering price at the end of March, Lyft's stock has plummeted about 33%, dragged down in part by skeptical analyst coverage and forthcoming details on Uber's expected IPO in the coming weeks.
"Much of the uncertainty surrounding the unicorn market lingers, given that these companies haven't experienced a recessionary period. The response of market participants and general availability of liquidity whenever the cycle rolls over will be the true test for this market," Stanfill added.
Not all unicorns are created equal, however -- and Zoom and Pinterest's business fundamentals differ significantly. And needless to say, sentiment about each is likely to diverge significantly in the coming weeks and thereafter. 
Pinterest, a fast-growing image search site with designs on e-commerce, is betting that investors will see its long-term value and ability to execute on further growth and monetization: "It compares to Snap, Twitter, Instagram...and our analysts think there might be some rationality to its pricing given that they're growing faster than the rest of their peer group," Renaissance Capital's Kathleen Smith told TheStreet this week. 
Zoom, a provider of subscription videoconferencing software that's also adding customers at a healthy clip, has one notable advantage that many other high-growth unicorns don't: It's profitable. In its S-1 filing, it reported more than 50,000 business customers and a profit of $7.6 million on $330 million yearly revenue. 
Todd Olson, CEO of fellow subscription software firm Pendo, is among those watching the Zoom IPO closely. 
"Even in a crowded market, they've found a way to dominate by solving the customer need better than anyone else -- it simply works," he said. "But simple doesn't mean easy, and as a subscription-based business, Zoom can't take its position for granted. Every subscription-based company is vulnerable to churn, which is only overcome by continuously solving for the customer need better than the next alternative."