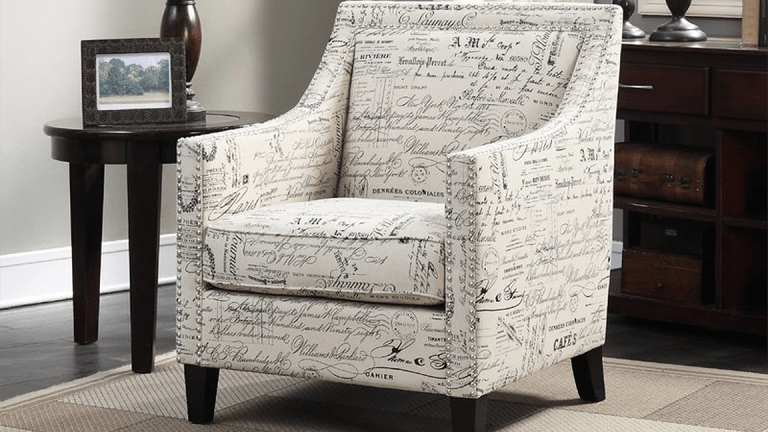 When Will Wayfair Be Profitable? Don't Hold Your Breath
Pricey capital investments stave profits away from online furniture retailer Wayfair, which has many other challenges too -- stiff delivery costs and international competition.
Pricey capital investments and tough competition hasn't kept investors away from the unprofitable Wayfair (W) - Get Report .
Maybe they should. 
"It's a dog business," activist short-seller Andrew Left, told TheStreet on Friday, Feb. 23, referring to Wayfair. Left is the author and editor of the investment newsletter Citron Research.
The activist has a history of criticizing Wayfair, while the stock soared, as well as other companies, such as Shopify Inc. (SHOP) - Get ReportLeft accused Shopify of lying to customers last November, which the company denied.
"Their [Wayfair's] strategy of buying growth through costly customer acquisition spending continues: while new customers acquired were up 18% year over year for Q4, ad spending was up a whopping 43% year over year," wrote Daniel McCarthy, assistant professor of marketing at Emory University — Goizueta Business School, on LinkedIn.com on Thursday, Feb. 22.
The 16-year-old Boston-based company, which started as CSN Stores, posted fourth-quarter losses on Thursday that pushed the stock down more than 20%. Wayfair's revenue came in at $1.4 billion, beating estimates of $1.36 billion. The company posted an adjusted loss of 58 cents a share, worse than the expected 52-cent a share loss.
Wayfair's free cash flow was also an issue. It tallied negative $113.3 million last year versus 2016's negative $65.3 million. 
"Part of the bull story here is that the big capital investments in their logistics network will drive operating leverage, allowing margins to expand as revenue grows. And yet their gross margin is substantially deteriorating — 23% versus 24.2% in the year-ago quarter," wrote McCarthy. "Where's the operating leverage?"
With its current strategy, one analyst told TheStreet, profitability isn't coming any time soon. "Losses are widening rather than narrowing," said Neil Saunders, managing director of GlobalData Retail.
"Some of this is down to investment costs, especially overseas, but marketing costs and fulfillment investments in the U.S. also remain very high," added Saunders. "Delivering furniture is a costly business, so underlying margins are tight. This suggests that the company will remain loss-making for many quarters. Wayfair is a company that has never made a significant profit, so it's business model has yet to prove."
Yet, Morningstar analyst Jaime Katz sees future upside for the retailer. "Wayfair can take share in the $100 billion-plus furniture and home furnishing market, due to two factors," she wrote in a note on Thursday.
"First, while the firm improves its e-commerce platform, it's entering new home-spending categories, like appliances, which represents $7 billion-plus in sales for both Home Depot Inc. (HD) - Get Report  and Lowe's Companies, Inc. (LOW) - Get Report , giving the firm access to under-penetrated categories."
Second, Katz wrote, Morningstar expects Wayfair will continue to outspend its bricks-and-mortar rivals in advertising to attract new customers, which has run 12.5% over the past five years. Peers like Williams-Sonoma Inc. (WSM) - Get Report  and RH Restoration Hardware Inc. (RH) - Get Report , she wrote, spend about a mid-single-digit percentage on ads.
Wayfair stock was up nearly 2% to $75.25 at Friday's close.
The retailer faces stiff competition in Europe, too, where it's attempting to make headway. Two years ago, Wayfair opened a facility in Galway, Ireland, to cater to the European market. Saunders said in the U.K., home furnishing players like John Lewis, Dunelm, DFS, Homestyle and Argos rule the sector and are also successful online.
"In Germany and the U.K., IKEA is also far more powerful than in the U.S. and has a much higher market share. In Germany, there is a very strong value focus which really undercuts retail margins."
Nevertheless, the company is struggling mightily outside the U.S. According to its latest earnings report, from its international business, the company lost nearly $89 million in 2016, and even more in 2017, $103 million.
"Growing revenues and growing adjusted EBITDA losses in tandem is a tell that customer lifetime value is negative," added McCarthy. "Faster growth equals bigger losses."
An earlier version of this story erroneously attributed McCarthy's comments to Left.