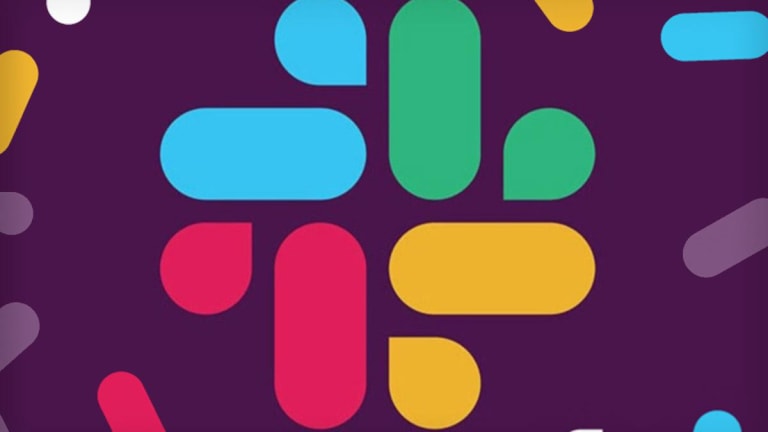 Among software stocks, the decade-old Okta (OKTA) - Get Okta, Inc. Class A Report is in a class by itself: its shares have almost doubled this year and in the quarter to date, it is up over 29%.
Okta's rocket-like performance is an outlier in the crowded field of young cloud software companies. As TheStreet warned -- first on April 10, then again on Oct. 18 -- this year has been tough for the group. It's true that we were wrong about Okta, which is up 37% since that April 10 article. But TheStreet was right about the other names mentioned in the same breath -- Twilio (TWLO) - Get Twilio, Inc. Class A Report , Zscaler (ZS) - Get Zscaler, Inc. Report , Zuora (ZUO) - Get Zuora, Inc. Class A Report , and Workday (WDAY) - Get Workday, Inc. (WDAY) Report , which are all down between 12% and 33% since that article. 
And new software names that have gone public since April have collapsed, including PagerDuty (PD) - Get PagerDuty, Inc. Report , Zoom Video Communications (ZM) - Get Zoom Video Communications (ZM) Report , and the poster child of enterprise cloud software, Slack Technologies (WORK) - Get Slack Technologies, Inc. Class A Report , which is down 45% since its June 20 debut. 
You would have done a lot better just betting on the grand-daddy of cloud software names, Salesforce (CRM) - Get salesforce.com, inc. Report , which is up almost 15% since TheStreet's April article. Sure, that return is not nearly as good as Okta's, but it's still double the Standard & Poor's 500's price appreciation in that time. 
The pain has continued this quarter for many cloud names. In the same time frame that Okta has increased its share price by one third, Twilio is down 6%, Slack has dropped another 11%, and Zoom is down almost 9%.
The question now is, what will it take for the cloud names to get back their mojo?
At the very least, likely a further valuation reset, according to one cloud watcher.
"You had a lot of names where the multiples got sky high, and expectations got to a point where [if there was] any hint of conservatism around fundamentals or guidance, and stocks got crushed," said Dan Ives, who follows Zscaler and Slack, in an interview with TheStreet. Ives rates Zscaler a buy, with an $80 price target, and Slack a sell, with a $14 price target, a target that is 30% below Slack's current price.
Ives is skeptical of an immediate rush back into Twilio or Zscaler or other names. He noted that "there's a lot of technical damage to these names," a full-on "risk-off" trade that has tainted pretty much the entire group. Institutional buyers have, for example, moved out of the shares of security software vendor Zscaler for other, more established names such as Fortinet (FTNT) - Get Fortinet, Inc. (FTNT) Report , Check Point Software Technologies (CHKP) - Get Check Point Software Technologies Ltd. Report  and Palo Alto Networks (PANW) - Get Palo Alto Networks, Inc. Report . 
That's despite the fact that, in Ives's opinion, Zscaler is the "pure play" in cloud security, a company with a great franchise, in his view, a company he likens to the "Salesforce of cyber security."
Ives offered that as valuations get low enough, some may jump back in. Anything below ten times, as a multiple of enterprise value to sales, could be enough to prompt some buying, he said. "That's when it gets to the kind of valuation that you need to own them," said Ives. "For companies that are growing [revenue] 30% to 50% [annually], that's where that becomes a serious buy signal." Rates of annual revenue growth for Zscaler and most other cloud darlings are still in the 30% to 50% range, so, quite healthy.
On the basis of this year's projected sales numbers, cloud stocks still mostly look rich, but based on next year's numbers, they now look more reasonable. That out-year number is what Ives is referring to as the relevant measure. Twilio fetches 11.6 times this year's sales estimate, 8.8 times next year's, while Zscaler is at 13.2 times and 10.3 times, respectively. Zuora is already dirt cheap on that basis, at 5.6 and 4.8 times. And Slack is trading at 11.5 times this year's expectation, but just 8.3 times projections for sales for the year ending January of 2021. 
Even though Ives recommends looking out one year, you have to think about your own personal risk tolerance. Are you willing to buy while current estimates, meaning, for this year, still make valuations a little frothy?
The first bite at the apple for investors may be Dec. 3, when Zscaler reports earnings after the closing bell. A healthy report could push up the shares, opined Ives. 
Regardless of valuation, worries about tariffs and trade, and about what tech budgets will look like in 2020 could continue to weigh on many of these names, including Zscaler, said Ives. 
"You're fighting a ghost," is how he described the matter. "Some of these former darlings are going to have difficulties continuing to be a beat-and-raise story," he said, "I think it's a prove-me situation."
Okta, noted Ives, has been like teflon. It is "the best enterprise software company to go public in the last decade," he opined. It also has "crushed Street numbers again and again" with each quarter's earnings report.
Other names have been less consistent.
Still, the period when investors are most skeptical, can, of course, be the chance to begin long-term gains.
"Any time you go from a darling to a name that investors don't want to touch with a 10-foot pole, those situations become the opportunities," said Ives.
Twilio and Salesforce are holdings in Jim Cramer'sAction Alerts PLUS Charitable Trust Portfolio. Want to be alerted before Cramer buys or sells these stocks? Learn more now.
Tiernan Ray neither trades nor owns any shares of any of the companies mentioned in this article.