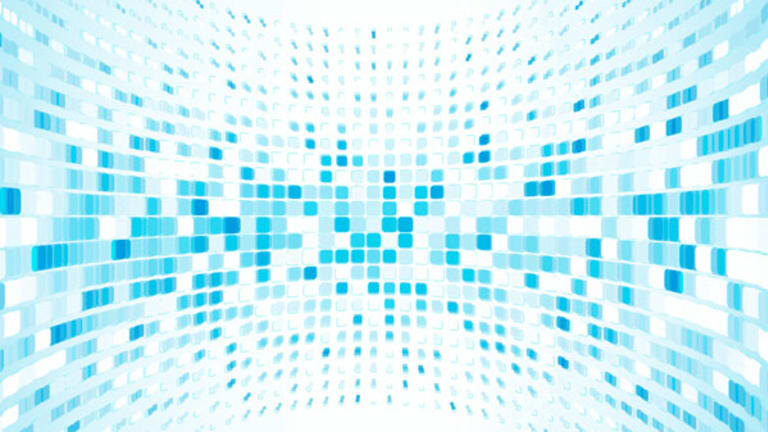 When Gold Trades at 25 Times Oil
Is it a legend or reality that this is a good level to make a trade?
Is it a legend or reality that this is a good level to make a trade?
Updated from March 5Over the past couple of weeks, a duel has raged over the possible existence of a technical trading relationship between the price of gold and crude oil.
Although one commodity analyst says that a clear technical relationship exists only a few days each calendar month, others have said that the two commodities are correlated when their respective prices reach a critical ratio of 25 times.
Supporters of the latter argument say that traders should expect a shift in gold and oil prices whenever the price of gold is at least 25 times greater than the price of oil.
According to the daily price history for the March gold futures contract at the Comex and the April West Texas crude contract at the Nymex over the past two weeks, the 25 times notion has held up fairly well.
A Unique Oil and Gold Trade
var config = new Array(); config<BRACKET>"videoId"</BRACKET> = 14367354001; config<BRACKET>"playerTag"</BRACKET> = "TSCM Embedded Video Player"; config<BRACKET>"autoStart"</BRACKET> = false; config<BRACKET>"preloadBackColor"</BRACKET> = "#FFFFFF"; config<BRACKET>"useOverlayMenu"</BRACKET> = "false"; config<BRACKET>"width"</BRACKET> = 265; config<BRACKET>"height"</BRACKET> = 255; config<BRACKET>"playerId"</BRACKET> = 1243645856; createExperience(config, 8);
On Feb. 23, gold topped out at $997.70 an ounce while crude oil traded around $38.20 a barrel.
997.70/38.20 = 26.12
However, by Feb. 26, the price of gold had sunk to an intraday price of $942.70 an ounce, while crude oil had risen to $44.74 per barrel.
942.70/44.74 = 21.07
By the close of trading on Feb. 27, gold settled $1.90 lower at $941.50 an ounce, while crude prices eked out a slight gain to $44.76 a barrel.
Weak economic news
likely helped gold and hurt oil. Friday's closing gold-to-oil ratio was: 941.50/44.76 = 21.03.
By the close of trading Thursday, March 5, gold finished the session $21 higher at $927 an ounce, while crude oil fell $1.77 to $43.61 a barrel.
The ratio: 927.00/43.61 = 21.25
Early on Friday, gold was trading for $936 an ounce, while crude oil was fetching $44.70 a barrel.
The ratio: 936.00/44.70 = 20.93. So Friday's ratio appears to be backing down from its recent highs.
Going back to what energy analyst Stephen Schork
in his analysis of the gold/oil relationship last Wednesday, he said that "in the very short run, i.e., a two- to three-day period, those looking to trade the spread should short gold immediately following a run in oil prices, but, given market conditions, don't depend solely on a movement in gold prices to affect oil."
If crude oil continues to rally on Tuesday, investors will likely see pressure on gold commodities, stocks and exchange-traded funds.
Traders who believe in this legend are basically looking at the following chart, provided to
TheStreet.com
courtesy of www.thechartstore.com:
The chart shows that the price ratio of gold to oil has exceeded 25 times only seven times since 1970. Also, on those few occasions when the gold/oil ratio surpassed 25, it didn't stay there for long. Rather, something happened that quickly pulled the ratio back to normal levels.
What's Wrong With This Chart?
At first glance, it seems reasonable to look at the chart and conclude that the same thing will probably happen this time. However, anyone who makes that conclusion is making a classic statistical miscalculation.
The fact that something happened in the past does not increase the likelihood that the event will happen again. Each of the six instances where the gold/oil ratio exceeded 25 times was unique in its own way. The same thing goes for today's mix of economic and industrial variables. Thus, each event must be analyzed individually.
When looking for answers to these types of questions, I like to call on people who are really good at math. One such person is Stephen Schork, energy analyst and publisher of a daily newsletter called
The Schork Report -- A View of the Energy & Shipping Markets
.
Schork performed some statistical detective work on the relationship between gold and oil in his newsletter on Wednesday. According to Schork, "the relationship between gold and oil had a historical correlation of 0.2. As the commodity boom took hold over the 2003-2007 time step, their relationship strengthened with a correlation co-efficient of 0.26. Prices were especially strong in 2008, with a correlation coefficient of 0.36, almost double the historical value."
However, the strong correlation between gold and oil broke down along with the global economy last fall. "Going into 2009, the correlation between commodities has fallen drastically," Schork said.
Schork provided one caveat to this assessment. As the oil market advances toward the day when contracts expire at the New York Mercantile Exchange, increased trading volatility somehow brings about an increase in the gold/oil correlation.
Statistical analysis of recent commodity prices suggests that "if oil rises in the next few weeks it could contribute to gold prices cooling. Conversely, gold seems to have a positive influence on oil statistically, but in recent months market forces seem to be preventing this."
The implications of this analysis run deep. Gold futures and stocks have benefited from massive cash injections by investors seeking a safe depository for their money. On the other hand, many oil stocks look cheap compared to the levels they were trading at 12 months ago.
The statistics suggest that investors who have positions in gold or oil should pay close attention to the activity in both markets as the calendar approaches Nymex expiration day. Failing to do so could subject investors to painful downward moves in the value of their "safe haven" gold investments.
Energy companies that would be affected by this oil/gold relationship are
BP
(BP) - Get Report
,
ConocoPhillips
(COP) - Get Report
,
Chevron
(CVX) - Get Report
,
Petrobras
(PBR) - Get Report
,
Royal Dutch Shell
(RDS.A)
, and
Exxon Mobil
(XOM) - Get Report
.
On the gold side, investors playing the oil/gold spread should watch the
Spyder Gold Shares ETF
(GLD) - Get Report
, the
iShares Comex Gold Trust ETF
(IAU) - Get Report
, the
PowerShares Gold Double Long ETN
(DGP) - Get Report
, and the
Market Vectors Gold Miners ETF
(GDX) - Get Report
.