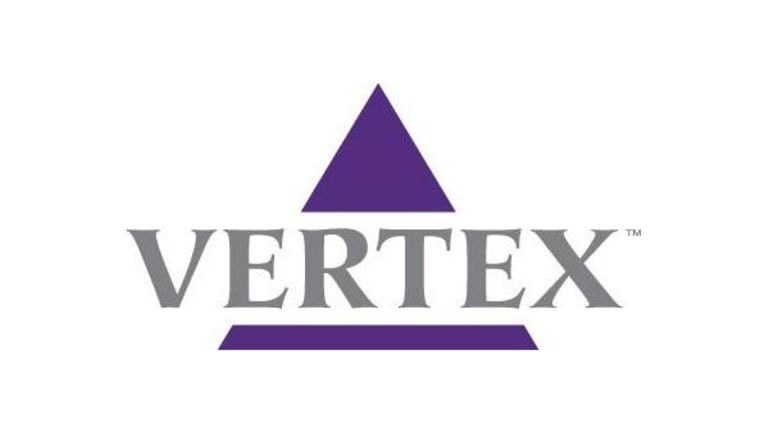 When Does Vertex Pharmaceuticals Become a Buy?
Vertex Pharmaceuticals shares are down 31% year to date. Investors are wondering if they should hang on, buy or wait.
Year to date, shares of Vertex Pharmaceuticals (VRTX) - Get Vertex Pharmaceuticals Incorporated Report are down 31%. Can this stock recover?
On July 2, 2015, Vertex received FDA approval for Orkambi. Orkambi is a combination therapy (Lumacraftor and Kaldeco) used to treat the underlying cause of cystic fibrosis.
Orkambi was first approved for use in adult patients with two copies of F508del mutation in their CFTR gene. This mutation is believed to the leading cause of cystic fibrosis. The defective genes cause an abnormal transport of sodium through membranes, leading to inflammation and mucus buildup in the lungs and digestive tract. This can lead to severe respiratory problems.
On Sept. 30, Orkambi was approved by the FDA for use in children ages 6 to 11 with cystic fibrosis. Through two major drug trials, Vertex was able to demonstrate that Orkambi, taken as two pills every 12 hours, improved lung function in CF patients compared to placebo.
Orkambi only targets a specific gene mutation, whereas there are more than 1,800 mutations. However, the F508del mutation accounts for about half of all CF cases in the U.S.
Patients with CF often lose 1% to 2% of their lung function per year, and by their mid-20 they are at increased risk of serious lung infections and increased hospitalization.
With last week's label expansion, there are 44,000 potential patients in the U.S., the company says. There are also as many as 68,000 eligible for its next-generation triple-combination regimen.
As of June 30, approximately 6,000 patients have started Orkambi treatment in the U.S., which translates to second-quarter fiscal 2016 revenue of $245 million.
At the end of the second quarter, management predicted Orkambi revenue of between $1 billion and $1.1 billion. It also predicted Kalydeco could generate sales of $685 million to $705 million.
But even after the FDA expanded the label for Orkambi, management cut guidance. On Friday, the company said it expects Orkambi revenue of between $950 million to $990 million.
Guidance was cut because of a slower-than-anticipated launch in Germany, where fewer than 20% of the approximately 2,500 eligible patients have initiated treatment to date. Management also said it saw slower-than-expected refills for Orkambi during July and August.
Perhaps the company is having problems estimating the demand for Orkambi and Kalydeco because the drugs are priced at $259,000 and $311,000 per year, respectively.
Whatever the cause of the reduced guidance, the news left the investment community perplexed. Until the company can get a better handle on demand, I think its best to stay on the sidelines. Management messed up first-quarter guidance too. Until it can iron out all the issues with payments, refills and patient education, I would wait before buying the stock.
This article is commentary by an independent contributor. At the time of publication, the author held no positions in the stocks mentioned.