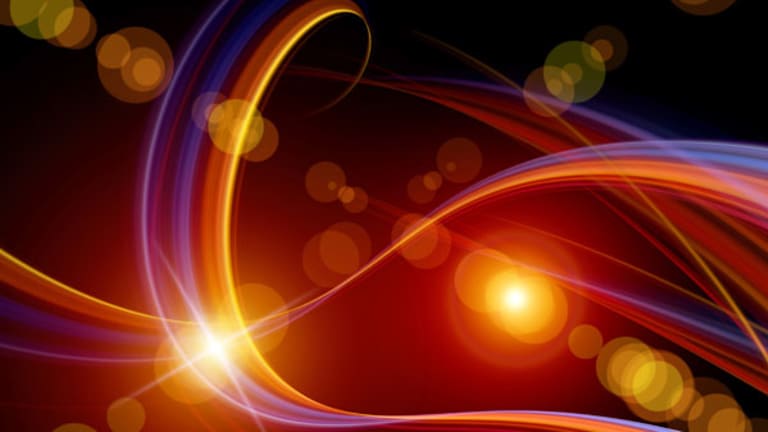 Publish date:
What's Buffett Buddy Lou Simpson Doing on Chesapeake's Board?
A long-time associate of Warren Buffett is on the board of one of the most controversial companies in the U.S.
A long-time associate of Warren Buffett is on the board of one of the most controversial companies in the U.S.
NEW YORK (
) -- Phil Weiss, energy analyst at Argus Research, thought there was something not quite right with
Chesapeake Energy
(CEO) - Get Report
CEO Aubrey McClendon when he spoke this week at an industry conference, the same day that
Reuters
reported on the $1.1 billion in personal loans that the outspoken and controversial CEO had taken out and linked to holdings in Chesapeake Energy wells.
"He is usually full of energy and talks about how great his company is, but when he was speaking on Wednesday, there were times that it seemed like he was mumbling. He did not sound like himself at all," Weiss said. "I've seen him live at conferences and at three analyst meetings and then on countless calls, and I've never heard him present like he did this week," Weiss said.
The "self" that Weiss refers to is the smooth-talking CEO, and that fits a red flag checklist put down on paper years ago by value investing giant Phil Fisher to help investors find companies best to avoid. In his book
Common Stocks for Uncommon Profits
, Fisher made the case that among the biggest red flags with stocks is a highly promotional management team.
Fisher was the qualitative twin to quantitatively focused Benjamin Graham, and both are still revered by the value investors today, from Warren Buffett to Argus Research's Weiss.
There's an interesting link to Buffett in the Chesapeake Energy story, too. One of Buffett's long-time top lieutenants, Lou Simpson, who retired from
Berkshire Hathaway
(BRK.B) - Get Report
last year to run his own wealth management business, joined the Chesapeake Energy board in June 2011.
It's a long way from the most revered capitalist enterprise in the U.S., revered for its focus on integrity and reputation, to the most vilified company in the energy sector, and a lightning rod for rate governance critics in Chesapeake CEO McClendon.
Weiss said he thought when Simpson joined the Chesapeake Energy board it might have a positive influence on the company. On Friday, Weiss wrote of McClendon's practices that, "the apparent unwillingness of the board to put a stop to at least some of these practices, we believe the best thing for investors would be to replace the board and/or the CEO."
Indeed, what is a corporate executive long synonymous with Buffett's focus on reputation doing on the board of Chesapeake Energy?
It certainly looks good on paper for embattled Chesapeake to say Simpson is on its board. Simpson also has a vested interest in the company's performance, owning 310,000 shares, as of last year's annual meeting filing. However, so far he has likely made more in director fees -- Chesapeake directors made close to $150,000 in 2010, not including stock awards which took one director's compensation in 2010 to $620,000 -- than Simpson has created in shareholder value by bringing about change at Chesapeake.
One can't focus too much on short-term performance or hold Simpson responsible for a one-year return of negative 45% in Chesapeake shares when natural gas prices have slipped to a decade low. Simpson was also not on the board when what critics describe as the most egregious decisions, or lack of decisions, were made.
Nevertheless, a year from his addition to the board, having pension funds and analysts call for the board's dismissal doesn't suggest the board has moved in a major way in the right corporate governance direction. In fact, a pension fund that has reviewed the Chesapeake Energy board response to shareholder proposals to be on the ballot at this year's annual meeting -- measures aimed at allowing independent board nominees to be put forward by shareholders -- told
TheStreet
that the
Chesapeake's board language was "aggressive and misleading."
A receptionist who answered the phone at Simpson's private money management firm, SQ Advisors, said that he declined to comment on any press requests.
Chesapeake's stock fortunes have been rocked this week by one factor alone: the reputation of the company's CEO. Tim Rezvan, analyst at Sterne Agee, downgraded shares of Chesapeake this week for no reason having to do with the fundamentals of the business, but because, "management credibility issues likely to keep weighing on shares."
Chesapeake shareholders should hope Simpson at least has some helpful comments for McClendon. He might start with the most oft-quoted comment from his old boss Buffett, from a time when Buffett found himself under duress, back in the days of the Salomon Brothers trading scandal, though it was still a relevant comment during last year's David Sokol insider trading affair: "If you lose money I will understand, if you cause us to lose one shred of reputation, I will be ruthless."
Buffett has also said: "Don't do anything you wouldn't want printed on the front page of the paper." Simpson might add to that: "Or on the
Reuters
home page."
-- Written by Eric Rosenbaum from New York.
>To contact the writer of this article, click here:
Eric Rosenbaum
.
>To follow the writer on Twitter, go to
.
Follow
TheStreet
on
and become a fan on