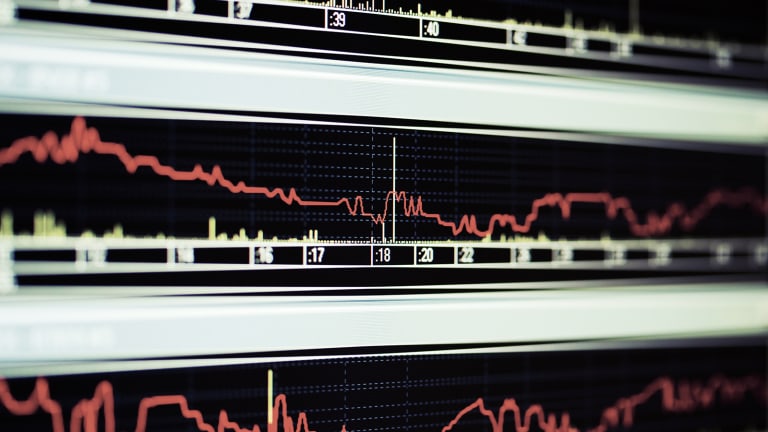 What You Can Learn From Stock Market's Rally Over the Past Year
Elliott Wave Theory shows the stock market is still in an upward trend, but some traders' continued insistence that a top is near has cost them dearly.
One of the hardest things to learn as a trader is the maxim that "the trend is your friend." It sounds like such a cliche, but there are still so many traders who do not adhere to this simple idea.
Using Elliott Wave Theory, we still view the market as being in 3rd wave, which has been progressing for all of 2016 and should continue through 2017. Although many observers and analysts were looking for the market to crash last year at almost every downturn, we were expecting it to move higher after last February. Our analysis was based on our long-term Elliott Wave count, which suggests that much higher targets are yet to be seen. Therefore, we have recognized that the trend is upward and will remain so until one of two things happen: the market reaches its target; or it breaks a support level that  causes us to question the wave count.
The "trend is your friend" means that during such upward trends you should stay on the long side of the market. Again, it sounds like such a simple notion, but many traders ignore it. Too many are either trying to pick a major top and shorting too early, or are just too focused on short trades. They have been run over as the market has rallied higher than they expected. 
The simplicity of this "rule" really should guide you to focus your attention on long setups. 
The market is providing you with a feast during a 3rd wave. We have seen 200 points of advance in just one month before the recent consolidation. Still, some traders have fought this rally all the way up, and some have shorted aggressively. In fact, we have seen some traders who are 50-100 points in the hole on their short positions publicly pound their chests about their certainty that this is a "fake rally." Privately, however, they're praying and hoping the market turns down before they blow up their accounts. Meanwhile, the rest of us are counting our "fake" money.
Why not simply focus the same energy on the long side of a bull market? This would have been so much more profitable in 2016. It is likely to be profitable in 2017, too. 
That said, we're starting to lose our patience with the stock market. It has been consolidating in the same area for more than a month, and the market has to make a decision between the green and yellow wave counts on the 60-minute chart. This does not mean we're considering a bearish case; it just means were wondering about the degree and timing of bullishness, as both wave counts seem to be possible from the November lows.
Currently, the market is set up in a (i)(ii) structure for wave v of 3. That wave v of 3 has a minimum target of 2330 on the S&P 500 with the potential to extend up to the 2373 region. Should we see a break of 2245 before the index breaks out to higher highs, it would swing the probabilities toward the yellow count, and a potential test of the 2205 region. As long as there is not a sustained break of 2205, the bull market impulsive count is still very much intact for 2017.
Ultimately, the long-term structure is still pointing to a target of more than 2500 later this year. The only question in the short term is the exact path the market is going to take to get there. 
See charts illustrating the wave counts on the S&P 500.
This article is commentary by an independent contributor. At the time of publication, the author held no positions in the stocks mentioned.