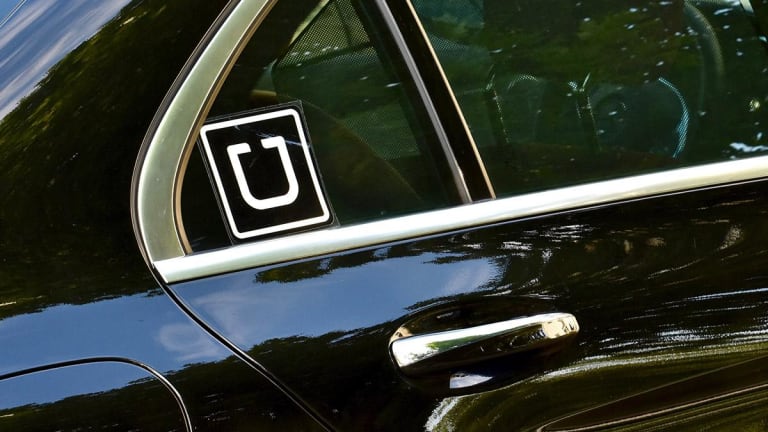 Uber's Lockup Period Expires Wednesday -- Here's What Could Happen to the Stock
Lyft shares took a hit after its lockup period ended, but the overall reaction was better than feared according to one analyst.
Uber (UBER) shares could face a turning point this week. 
The ridehailing giant posted mixed third quarter financial results on Monday, sending the stock down 9.3% to $28.18 in Tuesday trading. On Wednesday, the lockup period for employee and insider shares is set to expire, raising concerns that the stock could fall further. 
"I think many [employees and insiders] will sell at any price -- that, along with last night's black eye quarter, have been the one-two punch to put pressure on shares," Wedbush analyst Dan Ives told TheStreet on Wednesday. Uber's stock has fallen 32% since it went public on May 10. 
Asked about any expectations for the lockup expiration -- the point at which those long-term investors are permitted to offload shares, usually six months after an IPO -- Uber CFO Nelson Chai said on Uber's Q3 earnings call on Monday that while the company has had dialogue with shareholders on the subject, "we don't know what's going to really happen."
Uber's rival, Lyft (LYFT) , may provide some clues. The lockup period for Lyft shares expired on Aug. 19 -- a surprise move by the company, given the expiration was originally set to late September.
The selloff of Lyft shares was "better than feared, but Uber is a different animal" according to Ives.
Lyft's stock rose around 4% in the day following the expiration on Aug. 19, but has since trended downward overall, with shares down roughly 22% since the day the lockup period expired. Despite any loss in value, many longtime employees and insiders may be incentivized to dump shares rather than to wait, potentially for a long time, to realize significant gains.  
In Uber's case, the performance of the stock may have more to do with the fundamentals of the business and management's ability to make the case to investors that its long-term prospects are strong. 
Given how new the ridehailing business model is, public market investors likely require more hand-holding to understand the stock -- something that Uber management has not yet delivered, Ives added.