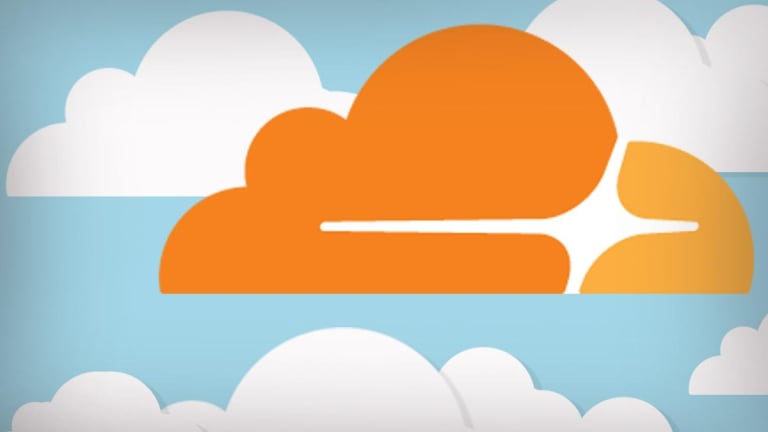 What to know about Cloudflare's Upcoming IPO
Formidable rivals, a focus on growth over profits, and a few unsavory customers are some of the potential risks to investing in Cloudflare, a fast-growing cloud security firm.
Another security firm is headed to the public markets.
San Francisco-based Cloudflare published its S-1 this week, and is aiming to raise $100 million in an upcoming public offering under the ticker symbol NET. The San Francisco-based firm sells infrastructure and web security services, which encompasses content delivery and protection from malicious traffic such as DDoS attacks.
Within the niche of infrastructure and web performance, Cloudflare is well-known and widely used. More than 19 million websites use Cloudflare, a number that has grown steadily over time -- as of 2017, it provided services to 12 million websites.
"All factors considered, it appears as though both retail and institutional investors are very interested in Cloudflare's IPO, as demand in the private market has consistently exceeded supply, with more investors aiming to buy than sell shares ahead of the IPO." said Javier Avalos of Forge, a secondary marketplace for private company shares.
So is Cloudflare worthy of your buck? Here are a few things to consider.
Growth First, Profits Later
Cloudflare acts as a middleman between websites and their web host, and makes money by selling a range of products aimed at optimizing and guarding those sites, in addition to providing some limited services for free. It's had success both in broadening out its customer base and selling more services: Its revenue for the first half of 2019 was $129.2 million, compared to $192.7 million in 2018 and $134.9 million in the year prior. The number of paying customers have grown along a similar trajectory. Its losses ticked up last year, with the company reporting a net loss of $87.2 million for 2018 compared to just $10.7 million in 2017; this year, its losses are on track to fall a bit, with Cloudflare posting a $36.8 million loss in the first half.
In its S-1 filing, Cloudflare said it believes its long-term prospects will improve if it prioritizes growth right now -- which means significant expenditures on operations, sales and marketing, and expanding its product portfolio. Don't be surprised if it operates at a loss for some time, the company forewarned investors.
Competition is Tight
Cloudflare is an entrenched player in web performance services, but it also faces formidable rivals in the various verticals in which it competes. In the area of content delivery services, for example, it competes with Amazon (AMZN) - Get Amazon.com Inc. Report Cloudfront, Google (GOOGL) - Get Alphabet Inc. Report Hosted Libraries, Akami Technologies, and others. Rivals in security services include cloud security firms such as Zscaler (ZS) - Get Zscaler Inc. Report and network vendors such as Palo Alto Networks (PANW) - Get Palo Alto Networks Inc. Report , Juniper Networks (CSCO) - Get Cisco Systems Inc. Report and Cisco (CSCO) - Get Cisco Systems Inc. Report . As Cloudflare notes in its S-1, major competitors have a number of potential advantages over Cloudflare -- namely, more resources, substantially greater market power and broader product portfolios, including the ability to cut off interoperability with Cloudflare's services. "If [competitors] were to engage in predatory practices, it could harm our existing product offerings or prevent us from creating viable products in other segments of the markets in which we participate," Cloudflare wrote.
Censorship Issues Draw Scrutiny
Cloudflare was in the news recently for another reason. It was the hosting provider for 8chan, a hate site that has been associated with several different mass shootings in recent months. Cloudflare has had a long-standing anti-censorship stance that has drawn scrutiny at various points, and on very rare occasions has opted to remove sites from its services. It pulled service from 8chan after the recent El Paso shooting; in 2017, it terminated the account of Daily Stormer, a neo-Nazi site following a violent clash in Charlottesville, Va. With more than 19 million sites using Cloudflare services, some are bound to draw controversy or lead to negative publicity, Cloudflare said in its S-1 filing, and as a result, the company "may experience significant adverse political, business, and reputational consequences with customers, employees, suppliers, government entities, and other third parties."
Cisco, Palo Alto Networks, Alphabet and Amazon are holdings in Jim Cramer'sAction Alerts PLUS Charitable Trust Portfolio. Want to be alerted before Cramer buys or sells these stocks? Learn more now.