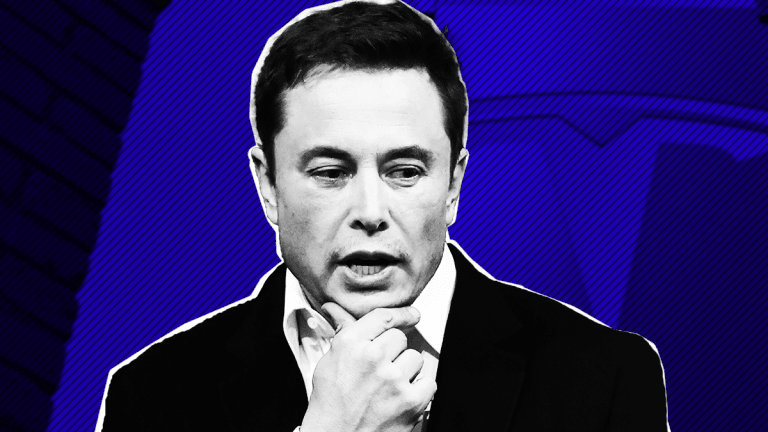 What Tesla's $35K Model 3 Means for the Stock
Tesla's $35,000 Model 3 is finally here, but there are consequences to its arrival.
Investors and Tesla (TSLA) - Get Tesla Inc. Report fanatics alike were anxiously awaiting the company's 5 p.m. announcement on Thursday. What could CEO Elon Musk have up his sleeve? 
Turns out, the automaker is finally ready to introduce its $35,000 Model 3 electric sedan. Not $35,000 with a tax credit, not $35,000 when factoring in gas savings. Just $35,000, period. The Standard Range Model 3 can travel 220 miles per charge and accelerate from 0 to 60 mph in 5.6 seconds. For an extra $2,000, customers can get the Standard Range Plus, allowing for an extra 20 miles of range and cutting the 0 to 60 time down to 5.3 seconds.
Is it the performance monster of a top-line Model 3 or Model S? Of course not. That's not what entry level vehicles are designed for. But in this case, it gets an affordable electric sedan option into the hands of those who can't afford the higher end versions. Whether he's right or wrong, Musk has said in the past that the Model 3 has demand, but with the sedan pushing $50,000 to $64,000 before the recent introductions of the standard range and mid-range Model 3, affordability was a key factor in holding back sales.
Bears will never be happy with Tesla. First Musk & Co. were deceitful liars who would never deliver the $35,000 Model 3. Now that it's here, the company is doomed for ever doing so, as it will destroy Tesla's margins and crush any hope toward sustainable profitability.
To their credit, the lower price point will surely crimp profitability, something that's already under fire this quarter. Musk said the company took a lot of one-time charges, while also citing the launch of the new Model 3 and the integration of the Model 3 in Europe and China. As a result, profitability is unlikely this quarter. Presumably, the one-time charges mostly relate to the $920 million convertible debt that now comes due after Tesla stock failed to close above $359.88 at the end of February.
Further concerns on profitability are also weighing on Tesla's stock, which closed lower by 7.84% at $294.79. 
Where Are We Now on Tesla?
We've now got the company selling multiple versions of Model 3s in North America, China and Europe. Further, the company is shutting down its sales locations and opting for online only orders.
Moving to the $35,000 Model 3 may result in lower profit margin, but the company is looking for cash. After dishing out almost $1 billion while simultaneously working on building a Gigafactory in China and developing the Model Y, Tesla needs to drum up some money, preferably without issuing stock or taking on more debt. Introducing the $35,000 Model 3 is one way to do that, as it gets new orders and deposits on the books.
Musk believes Tesla could be profitable in Q2. Bulls will likely have some leniency around the company's first-quarter results, but that patience will wane with another quarterly loss in Q2. Overall, if the company can go into the fourth quarter with a soon-to-launch factory in China, along with efficient production and global delivery of the Model 3, then the company has a chance to prove its doubters wrong.
At the end of the day, it all comes down to demand. If Tesla can sustain global demand for its vehicles, success could just be a matter of time.
This article is commentary by an independent contributor. At the time of publication, the author had no positions in the stocks mentioned.