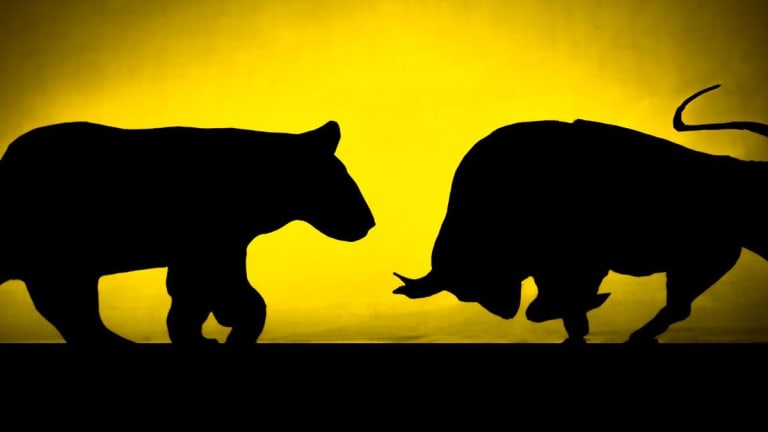 WATCH: 4 Top Strategists Tell You What Stocks to Buy or Sell Here
Join Ed Yardeni, Thomas Lee, Kristina Hooper and Stephen Guilfoyle for our October 'Trading Strategies' roundtable.
It's been another wild October on Wall Street so far this year, with the Dow Jones Industrial Average falling more than 800 points one day and bouncing back almost 300 points another. To help you decide what stocks to buy and sell, TheStreet hosted four top strategists for our free October Trading Strategies roundtable.
Moderated by TheStreet's Robert Powell, panelists included:
Stephen "Sarge" Guilfoyle, columnist for TheStreet and our premium sites Real Money and Stocks Under $10 and a former New York Stock Exchange floor trader.
Kristina Hooper, chief global market strategist at Invesco.
Thomas Lee, managing partner and head of research at Fundstrat Global Advisors.
Ed Yardeni, president and chief investment strategist at Yardeni Research. 
You can watch the full roundtable here, presented by Charles Schwab: 
Employees of TheStreet are restricted from trading individual securities.