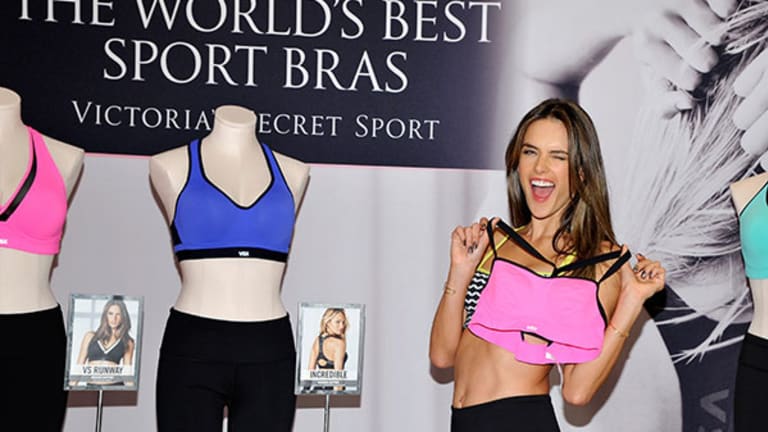 Publish date:
What Shutdown? October Retail Sales Beat Forecasts
October same-store sales were better than expected, but risk remains.
October same-store sales were better than expected, but risk remains.
NEW YORK (TheStreet) - Last month's two-week government shutdown didn't seem to deter consumers from shopping.
Though retail observers warned of a possible pullback, October sales grew compared to the same month in 2012, according to figures published by many of the country's largest retailer on Thursday.
Analysts were quick to point out that retailers used aggressive promotions to lure otherwise frugal shopper into their stories.
October same-store sales beat Wall Street expectations, registering 4.4% growth compared to an estimate of 3%, according to data compiled by Thomson Reuters. Sales in October 2012 grew 1.2%.
Excluding drug stores, October same-store sales were weaker with registered growth of 3.7% vs. a 2% estimate and 5.7% sales growth in the year-earlier period.
Brian Sozzi, CEO and chief equities strategist at Belus Capital Advisors, says retailers aggressively promoted their merchandise to drive sales to offset the effects of the government shutdown on spending and leading up to what could be a weak holiday spending period.
"It's promotional madness in the mall in the lead up to the holiday season," Sozzi says. "All retailers chose to forego profit margins in order to drive sales in October, the greatest example being Limited Brands (LTD) , which saw significantly lower margins across the board. The takeaway is this: the consumer will find some nice deals in the mall this season."
Gap (GPS) - Get Gap, Inc. (GPS) Report shares jumped 8.6% to $41 in post-markets trading after the global brand, which includes the Old Navy and Banana Republic brand, said October sales rose 6% to $1.29 billion. Comparable sales of 4% beat the consensus estimate of a 0.1% rise, but matched same-store sales growth from last year.
Gap also pre-announced select third-quarter earnings metrics. Quarterly net sales rose 3% to $3.98 billion compared to last year, and comparable sales increased 1% compared to a 6% increase last year, the company said.
The company said it expects diluted earnings per share in the range of 70 cents to 71 cents for the quarter. Analysts on average expected third-quarter earnings of 66 cents a share, according to Thomson Reuters.
Earlier in the day, Costco Wholesale (COST) - Get Costco Wholesale Corporation Report, the biggest company that still reports monthly sales, said October sales rose 6% to $8.15 billion. Same-store sales rose 3%, but excluding foreign exchange and gas price deflation, were up 6%. Estimates called for a 2.6% rise in sales, according to Thomson Reuters. Shares fell 1% to $122.78 on Thursday.
L Brands (LTD) , the parent company to Victoria's Secret, Bath & Body Works and La Senza, posted comparable-store sales that were above expectations. Shares fell 1.9% to $61.81 on Thursday.
Net sales for the four weeks ending November 2 rose 11.4% over the year-earlier period to $680.5 million. The company reported a comparable store sales increase of 8% vs.an expected 2% month growth. Sales were particularly strong in Victoria's Secret, pulling in 10% same-store sales growth for last month vs. 2.3%, which helped to offset declines in La Senza, according to Thomson Reuters.
L Brands also said it expects third-quarter earnings at the high end of its previous guidance of 23 cents to 28 cents a share. The company will report third quarter earnings on November 20 .
Positive same-store sales from J.C. Penney (JCP) - Get J. C. Penney Company, Inc. Report surprised investors on Thursday, with shares jumping 5.6$ to $8.13. The Plano, Texas-based department store chain, a company that does not typically report monthly metrics, said October same-store sales rose 0.9%, up 490 basis points from September, and the first positive comps since December 2011.
The troubled retailer also said that sales on jcp.com jumped 37.6% in October from last year, "a continuation and acceleration of the positive trend in the company's online business."
Janney Capital Markets retail analysts Adrienne Tennant and Gabriella Carbone still expect there could be risk to fourth-quarter earnings.
"October comps across the Softline Sector were generally above expectations, with those retailers that offered differentiated product capturing market share," the analysts write in a note. "As we expected, comps sequentially improved over September due to a sequential improvement in mall traffic as weather turned to seasonally fall-like temperatures. We also point out two material calendar shifts that made October look optically better - one week later Columbus Day and the anniversary of Hurricane Sandy impact in week 4 of October. However, we point out that we believe the better comps for October may have come at the expense of margins given the highly promotional environment. We still see risk to 4Q13 EPS numbers across the space."
Zumiez (ZUMZ) - Get Zumiez Inc. Report was the lone retailer that missed monthly comp sales estimates. The retailer, which sells action sports-related apparel, footwear, equipment and accessories, said net sales for the four-week period ended November 2 increased 10.4% to $46.3 million, compared to the year-earlier period. However the company's comparable store sales growth of 1.2% missed Thomson Reuter's estimate of 1.7%.
Shares were falling 0.31% to $29.10.
The teen sector still seems to be troubled.
On Wednesday from American Eagle Outfitters (AEO) - Get American Eagle Outfitters, Inc. Report, another pre-announced better-than-expected third-quarter earnings of 19 cents a share, which excludes non-cash charges associated with closing a distribution center, as the company previously disclosed. American Eagle attributed the improved earnings to "slightly better than expected margin results." The company had previously forecasted earnings of 14 cents to 16 cents for the quarter.
However, net revenue for the thirteen weeks ended November 2 fell 6% to $857 million as comparable sales dropped 5% for the quarter vs. a 10% increase in comparable sales last year. AEO direct sales rose 17% during the period.
"Our third quarter results are clearly unsatisfactory. Yet, in an extremely challenging environment, our bottom line results are slightly ahead of our prior expectations and we ended the period with clean inventory," CEO Robert Hanson, CEO said. "We remain highly focused on strengthening our merchandising, marketing and customer service execution, while maintaining disciplined inventory and expense management."
Late Tuesday, Abercrombie & Fitch (ANF) - Get Abercrombie & Fitch Co. Class A Report on Tuesday pre-announced dismal third-quarter earnings and sales as well as the decision to close all of the stores under Gilly Hicks, its intimate apparel and active wear brand.
The New Albany, Ohio-based company said that net sales for the 13 weeks ending November 2 declined 12% to $1.03 billion compared to the year-earlier quarter.
Abercrombie's total comparable sales for the quarter, which includes direct-to-consumer sales, dropped 14%. U.S. comparable sales declined 14%. International comps were even worse, down 15%, it said. Total direct-to-consumer comparable sales increased 11% for the quarter.
-- Written by Laurie Kulikowski in New York.
Disclosure: TheStreet's editorial policy prohibits staff editors, reporters and analysts from holding positions in any individual stocks.