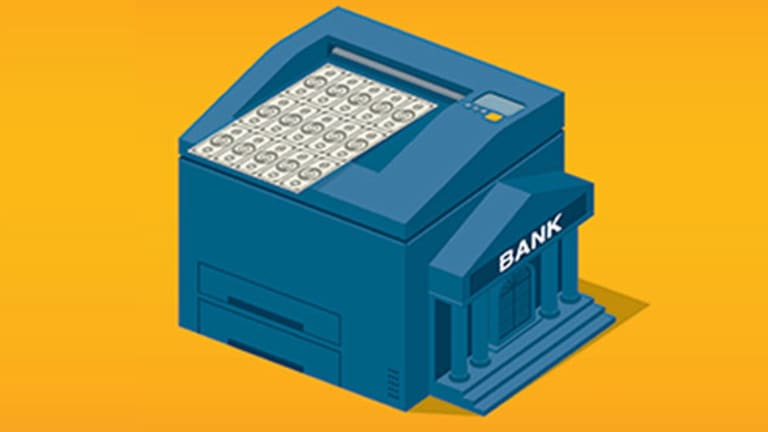 Publish date:
What's Ahead for Synovus After Quarterly Earnings Miss
Despite earnings miss, the Georgia bank's shares will continue to improve, according to one analyst.
Despite earnings miss, the Georgia bank's shares will continue to improve, according to one analyst.
Synovus Financial (SNV) - Get Report , the Columbus, Ga.-based bank company, missed analysts profit estimates by a penny amid lower revenue from fees and financial management services
Shares of Synovus, which has a market value of $3.9 billion, gained 0.6% to $31.12 at the close of trading in New York. They dipped nearly 1% earlier.
Earnings of 43 cents a share, excluding litigation and restructuring costs, compared with the Wall Street consensus of 44 cents. On a net basis, profit fell 2.8% to $50 million, or 39 cents a share. Revenue climbed nearly 1% to $281.3 million.
"This was a good quarter, despite the headline miss," said David Peltier, portfolio manager of TheStreet's Stocks Under $10 and Dividend Stock Advisor. "Core growth trends are strong and management is buying back stock."
The bank, which has assets of $29 billion, is in a "pretty good spot" and should have a stronger performance in the second half of the year, said FIG Partners analyst Christopher Marinac, who boosted his estimates for this year by a penny and for 2017 by a nickel. He has a "market perform" rating on the stock with a price target of $34.
"I think they will most likely build reserves and have higher provision expense," Marinac said. "With the margin being higher and share count being lower, Synovus has flexibility in earnings going forward."
Synovus still has credit tailwinds and some of that is reflected in its provision and charge-offs, but in general "the spread was positive," Marinac said.
An industry banker had previously told The Deal, a division of TheStreet focused on mergers and acquisitions, that Synovus could be targeted as it faces a tougher operating environment with challenges in achieving meaningful growth, despite the fact that it survived the credit crisis.
Potential acquirers for Synovus are Winston Salem, N.C.-based BB&T (BBT) - Get Report  and Cincinnati, Ohio-based M (FITB) - Get Report .
The bank's shares have fallen about 5% so far this year.