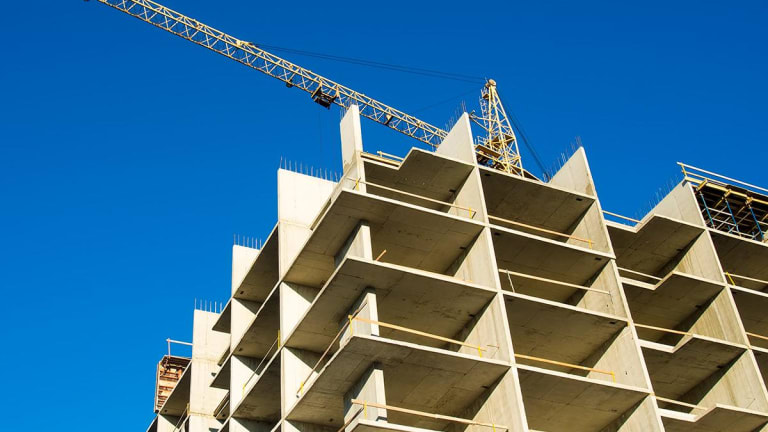 What Redfin's CEO Told Wall Street Should Freak Out Bullish Investors
The Tesla saga continues. A housing company's comments should scare you. Intel is hated by Wall Street. And, it may be a slow summer Friday, but TheStreet's newsroom is on fire with scoops and analysis.
I know you want more analysis on Tesla (TSLA) - Get Tesla Inc. Report  , but too bad.
There is a bigger story out there worth mentioning and that is Redfin's (RDFN) - Get Redfin Corporation Report disastrous earnings call on Thursday.
What the real-estate brokerage and website company's CEO Glenn Kelman had to say is a major red flag on the U.S. economy's momentum into the back half of 2018.
Said Kelman: "For the first time in years, we are getting reports from managers of some markets that homebuyer demand is waning, especially in some of Redfin's largest markets. In July, the percentage of U.S. homes that sold above their listed price declined year over year for the first time since March 2015. As a result, even as we seek to expand Redfin Now to more markets, we're being very beady-eyed about which homes Redfin Now buys in the shoulder of the 2018 season."
Is this the 2008 housing meltdown again? No, it's not. But what we could be starting to see is home price inflation finally impacting a key post-meltdown growth area of the U.S. economy. That has implications for companies such as Home Depot (HD) - Get Home Depot Inc. (The) Report , Lowe's (LOW) - Get Lowe's Companies Inc. Report , Whirlpool (WHR) - Get Whirlpool Corporation Report and countless others.
Stocks, Stocks, STOCKS 
Add Goldman Sachs to the growing list of Wall Street firms beating the dead horse that is Intel's (INTC) - Get Intel Corporation Report  stock. Goldman Sachs analyst Toshiya Hari lowered his rating on Intel to sell on Friday. Hari's new $44 price target calls for a 12% move to the downside from current levels.
As TheStreet reported earlier this week, shares of the chipmaker opened below the key 200-day moving average on Monday amid fresh concerns on its leadership and competitive positioning. The stock is only 5% or so away from reaching bear market territory, or off about 20% since a June 1 record high hit weeks before the surprise resignation of Brian Krzanich as CEO due to inappropriate behavior.
Around TheStreet
TheStreet's newsroom is on fire, no slow summer days in here that's for darn sure. Peloton founder and CEO John Foley told @KatherineRoss that an initial public offering in 2019 is in the cards. "[Peloton] plans to IPO next year," Foley said. Do you have a Peloton? Curious whether you like it and why, tweet me @BrianSozzi.
Party City (PRTY) - Get Party City Holdco Inc. Report is proud of its new partnership with Amazon (AMZN) - Get Amazon.com Inc. Report to sell Halloween costumes, Chief Financial Officer Daniel Sullivan told @JacobSonenshine. "I see the risks with Amazon to be very small," Sullivan said. "This is largely about extending the reach of the Party City brand."
Hopping in bed with the enemy is always an interesting C-suite decision. Perhaps Party City is an Amazon-owned brand by Halloween 2020. Amazon is an Action Alerts PLUS holding.
@AndersKeitz spent a day at Jefferies' industrial conference this week, and returned to the office with a take on a blistering speech from Nucor's (NUE) - Get Nucor Corporation Report Chairman Emeritus Dan DiMicco. DiMicco said the Trump administration's strategy of tax reform, trade reform, regulatory reform, and energy reform/infrastructure has not only improved the U.S.'s global competitiveness but also sent a message to the rest of the planet. "We're re-opened for business in a way that we do want to partner with the world but don't want to be taken advantage of," said DiMicco, who's a member of the U.S Trade Representative's Advisory Committee for Trade Policy and Negotiations. Mic drop. Nucor is a holding in Action Alerts PLUS.
Go figure, a bank IPO. @ScottGamm sat down with Amalgamated Bank (AMAL) - Get Amalgamated Financial Corp. Report CEO Keith Mestrich after a well-received IPO on Thursday.
Watch below. 
@MartinBaccardax has run down why you need to care about Turkey's currency crisis.
A delayed shout-out to The Deal's bankruptcy reporter Kirk O'Neil for an in-depth analysis on Mattress Firm (MFRM) . No idea why there needs to be a Mattress Firm store seemingly on every corner. The company is in trouble, as has been rumored.
Over on Real Money, @EricJhonsa dove into the latest selloff in chip stocks. You can thank Morgan Stanley for the renewed doom and gloom on the space. Bring on those Nvidia (NVDA) - Get NVIDIA Corporation Report earnings next week.
Amid the Turkey currency crisis, Goldman Sachs' Sheila Patel reveals emerging market investment opportunities below.