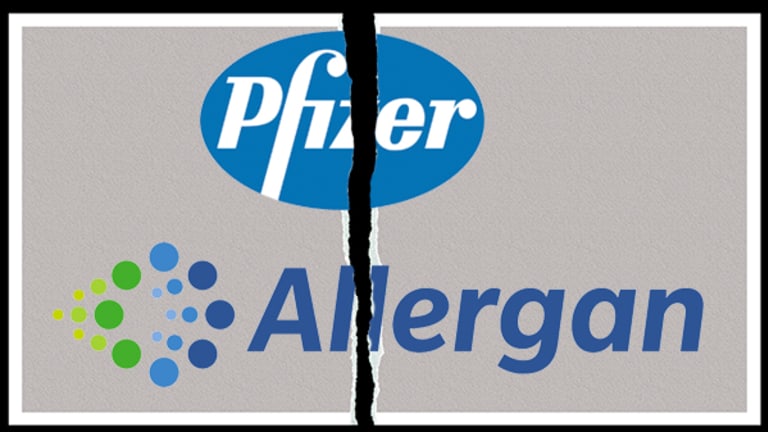 What Pharma and Health Care Investors Should Watch for at JPM
The largest investor conference for the health care industry kicks off on Monday in San Francisco.
Health care investors, dealmakers and corporate execs are getting ready to flock West for the industry's largest and most chaotic spectacle tailored to the investment community. Setting the tone for the industry in the year ahead, the much anticipated annual J.P. Morgan Healthcare Conference gets underway on Monday in San Francisco.
Outside the walls of the 35th annual "JPM," folks will hurriedly scurry from one meeting to another before heading to evening cocktail parties and other events for networking. Inside the official walls of JPM, in crowded ballrooms throughout the Westin St. Francis Hotel in Union Square, more than 350 private and public companies will showcase their plans for 2017, a year that ought to be especially interesting as there remains little clarity as to how President-elect Donald Trump intends to "repeal and replace" the Affordable Care Act.
Regardless of any potential changes in policy, industry concerns about issues such as drug pricing and collusion are likely to remain front and center. At the same time, a transition toward a health care model based upon value as opposed to a traditional fee-for-service model is expected to persist.
When it comes to capital allocation, health care's appetite for M&A is anticipated to remain steady as underlying drivers including an aging population, the need to strip costs, refill portfolios and pipelines with promising drugs and medical technologies, isn't going anywhere. In fact, some health care players may have even more slack to cast for deals if offshore profits are repatriated to the U.S.
Here are some questions and key issues to keep tabs on next week among notable pharma and health care services companies gearing up to pitch, or perhaps defend, their stories:
Allergan (AGN) - Get Free Report :
When will the buying spree for early-stage, R&D assets pay off for Brent Saunders' pharmaceutical company? Will it modify its so-called "stepping stone" M&A strategy in 2017?
Also be sure to listen for any discussion about plans to make up for potential generics competition facing products including its dry eye franchise, Restasis. (The company in its third quarter posted its first-ever earnings miss under the leadership of Saunders, who blamed unanticipated sales declines from generics competition).
Johnson & Johnson (JNJ) - Get Free Report :
J&J could be among the largest beneficiaries of potential repatriation — with some $40 billion in cash sitting overseas according to a December report by Jefferies analysts. What will the cash-flush company, which is reportedly working through the complexities of a potential deal with Actelion, say about its capital deployment plans? A bunch of its existing drugs are heading toward the end of their patent life, so listen for details around its openness to material M&A.
Teva (TEVA) - Get Free Report :
What's the latest on Teva's multiple sclerosis drug, Copaxone? Generics competition for the drug remains unclear in the year ahead.
With a new head of the company's global generic medicines group, Dipankar Bhattacharjee, how does the generics giant plan to address drug pricing concerns. Will the company reveal more about the unexpected departure of Siggi Olafsson?
Mylan (MYL) - Get Free Report :
Guidance. The company has yet to give any form of an outlook for 2017. Also listen for any details when it comes to M&A. Lastly, don't forget Auvi-Q—the main rival of Mylan's EpiPen—which Kaleo plans to bring back to market this year.
With no shortage of bad news for Mylan over the last several months, faced with scandals around the pricing of its EpiPen as well as accusations it had engaged in generic price fixing along with industry peers, management is undoubtedly feeling the pressure to regain investor confidence.
Pfizer (PFE) - Get Free Report :
The potential sale or spinoff of Pfizer's consumer health may be in the works, so investors will likely be listening for any hints of a possible transaction. The pharma giant's war chest for possible deals could also grow larger as the likelihood that offshore profits are repatriated in the U.S. increases. New pipeline additions are important as key drugs Lyrica and Viagra will go off-patent in the not-too-distant future.
Valeant (VRX) :
Here's another company that has its work cut out for it as it looks to win back investor confidence. The Joseph Papa-led company needs to prove to investors that it has clear cut plan to address its massive debt load. Talk of possible asset sales and divestitures will remain of high interest as will any updates when it comes to 2017 guidance.
Thermo Fisher (TMO) - Get Free Report :
The Street is likely looking for further detail around the prolific acquirer's capital allocation plans for 2017, as well as more on the results of its 2016 acquisitions of FEI and Affymetrix for $4.08 billion and $1.34 billion, respectively. That includes updates around long-term debt obligations. 
Community Health Systems (CHS) - Get Free Report :
Can the operator of rural hospitals carry out an effective turnaround as its Ebitda levels deteriorate and as the entire sector faces a highly uncertain future following the Republican sweep? Any signs of progress with respect to its divestiture initiative and strategic review process ought to be well received.
Abbott (ABT) - Get Free Report :
When and how precisely will we begin to see the many promised benefits of the $33 billion St. Jude deal, which Abbott finally sealed on Jan. 4 after tackling a slew of regulatory hurdles over the past several months? The company has pledged the combined cardiovascular and neuromodulation company will drive north of $500 million in savings by 2020 from operational costs and sales expenses.
Walgreens Boots Alliance (WBA) - Get Free Report :
Listen for more about Walgreens' proposed divestiture plans to receive FTC approval for its $9.5 billion merger with Rite Aid announced in October 2015. The process has taken longer than expected.