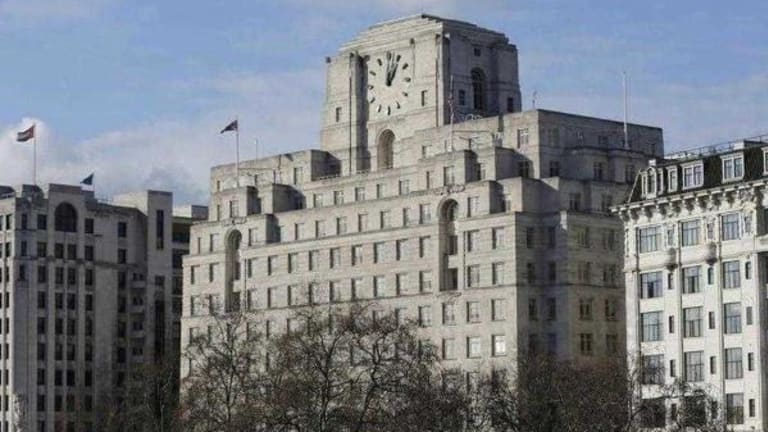 What Larry the Liquidator Can Tell Us About Pearson
Why investing in even the best company in a dying industry will kill your portfolio.
Buggy whips. 
A century ago, horse and buggies were being displaced by the adoption of the automobile. And while today you might enjoy buggy whipping the driver that's blocking your way during a congested rush hour, back then drivers had no need to buy a buggy whip without a horse to whip. 
This didn't immediately end the buggy whip market. Nope. Instead, companies in the whip business just kept dealing with a declining market -- focusing on making the best whips for the buck (or buckboard).
Competition began to drive makers out of business until the last maker probably offered the absolute best buggy whip -- right before declaring bankruptcy.
How might you have treated your buggy whip stock back then?
Such was the story and question by Larry the Liquidator, a character portrayed by Danny DeVito in the 1991 film classic Other People's Money. In the film Larry Garfield is an activist investor targeting a dying business called New England Wire & Cable. 
Larry used the buggy whip story as an analogy for the decline in demand for cable as fiber optics was the emerging replacement technology. And he was arguing in a proxy fight to force the company to restructure and sell assets before it was too late.
Holding and hoping is one of the worst investment strategies that you can deploy. Too often, investors buy a stock, watch it fall and hold it, simply hoping that the stock will tick up so they can hold it. But way too often this just results in the worst.
That's what is happening with Pearson (PSO) - Get Free Report . The stock plunged by 29% last Wednesday after the company announced an "unprecedented" 30% revenue decline in its North American higher education courseware business during the fourth quarter. Since then, the stock has gained only 10 cents, but some investors might be bargain shopping or hoping that the worst pain is behind the company.
That's not the case.
Now, Pearson is a fine company that's transformed itself throughout its history from heavy industry and construction to financial and economic news publishing to education products and support for K-12 schools and universites.
It saw the writing on the wall for print newspapers and successfully (if not a tad late) sold its Financial Times unit to Nikkei in Japan. And it also saw challenges for news magazines and other print products and sold its stake in The Economist.
But Pearson isn't seeing the trouble for its school textbooks and related educational products that have a heavy focus on the U.S. market.
The trouble is that the student population is declining, and that's bad for Pearson and others. Last month the Western Interstate Commission for Higher Education published a report detailing the pending doom for those seeking to cash in on rising student demand for textbooks, exams and other key products. After 20 years of growth in students through 2013, the number is projected to decline from 2014 through 2024.
That's bad, and not just for Pearson's grade school and high school products. As universities around the U.S. are experiencing, enrollments are down and down hard, resulting in some serious cash crunches in even the best of schools. That means less demand for Pearson texts and products.
Sure, Pearson has some of the best services and publishing assets, including a book publishing unit now on the block to raise cash. But with a serious broad market decline the headwinds for the company and its shareholders do not make for a compelling buy. 
Investors in Pearson aren't alone in the misguided hold-and-hope strategy.
Newspapers are in trouble with their own decline in subscriber populations. This isn't breaking news -- but for me as an avid subscriber to newspapers -- it's worrying as they're an efficient means of consuming news on a broad scale. Pearson, to its credit saw it coming, if not late at least not too late. It raised $1.3 billion by the sale of the FT and more than $770 million for its remaining stake in The Economist.
But for others in the newspaper business, including The New York Times Co. (NYT) - Get Free Report and Troncundefined ,  it's getting pretty hard to make the case to buy, let alone hold.
Tronc, with its flagship Chicago Tribune and Los Angeles Times papers along with other local papers, is in trouble. Subscribers are fleeing, and revenue is down for the recent quarter by 6.8%. The New York Times Co. is facing a consistent decline in print subscribers, yet is salvaging some revenue from online content. Yet, the latest quarter saw revenue drop.
Both companies are planning to do something, anything to survive. Tronc is trying to sell itself or its assets as it can. And The New York Times is prepping for another massive wave of cutbacks. Neither makes for a compelling buy.
So, let's end the hold and hope and follow the lead of Larry The Liquidator and sell Pearson while also selling and avoiding Tronc and The New York Times Co.
---
A crisis is coming. When it hits, weak companies and their investors will be washed away. Don't let that happen to you! I've found seven companies you should own no matter what the economy is doing. Each one of these powerful yet overlooked companies barely notices when the market tumbles. And they'll skyrocket when it rebounds. You can pick up all seven for pennies on the dollar right now. To get the names of these "seven survivor stocks," click here now.
This article is commentary by an independent contributor. At the time of publication, the author held no positions in the stocks mentioned.