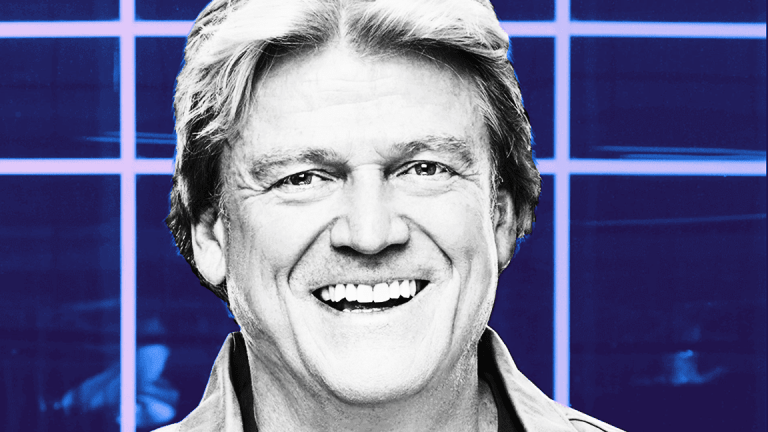 What in the World Is Going on With Overstock?
The internet retailer's stock has fallen 28% since the start of the year and 47% since peaking with the close on Jan. 8.
Just three months ago, Overstock.com Inc. (OSTK) - Get Free Report was a hop, skip and a jump away from selling its retail business. But since then, its stock has plunged more than 35% and the deal, which CEO Patrick Bryne said would be confirmed by the end of February, has yet to materialize.
Investors, nonetheless, need to be patient, sources said. The token offering for its cryptocurrency trading platform tZero may be postponed, but the affliction parallels the digital token market at large as the Securities and Exchange Commission ramps up regulatory efforts.
"The SEC subpoenaed multiple companies, and regulations are certainly mounting," said David Drake, chairman of asset management firm LDJ Capital. "Yes, Byrne will be affected by the regulations, but so will everyone else, and he's already so leveraged in this space."
Shares spiraled downward even further last week after Overstock reported a sales decline in the fourth quarter. Revenue of $456.3 million was down 13% from the same quarter in 2016, which Byrne attributed to heightened competition from Wayfair Inc. (W) - Get Free Report after changes in the Google search engine algorithm for which the company was not prepared.
"Yes, they posted a disappointing fourth quarter, given severe competition from Wayfair, but considering the shift toward blockchain, you'll see market improvements and returns for investors," said one equity expert familiar with the company who wished to be unnamed.
D.A. Davidson Co. analyst Tom Forte sees the stock fall as a minor blip on Overstock's long-term health and reiterated his buy rating on the stock with a $100 target price in the next year to 18 months. Shares on Tuesday, March 20, were down 2.8% to $46.46.
"We continue to have a high degree of confidence in our base case outcome," which is the sale of Overstock's home e-commerce operation and value creation from its blockchain arm, Medici Ventures Inc., Forte wrote in a note on Friday.
Earlier this month, the SEC issued several dozen subpoenas to companies that are planning initial coin offerings. Overstock, which reported that it had raised $100 million for a $250 million offering of tokens, is among the companies that had been approached by the SEC for voluntary information about cryptocurrency, it revealed in a filing.
While the news may set off some panic trades — shares dropped 5% on the day of the announcement — Byrne told reporters he was supportive of the government's scrutiny.
"I actually support this," he told the Wall Street Journal. "The more of a regulatory spotlight they bring, the better we look."
It's unclear when the tokens will be issued, and the company in regulatory filings said there are no assurances that there will be an issuance, but some investors are not disheartened.
"This is a reminder of how difficult what they want to accomplish is. Essentially, they're elevating the ICO process," the equity expert said. "Historically, a lot of ICOs were done on a shoestring, and to their credit, Overstock is trying to be as compliant as possible."
The prolonged auction of its retail business, of course, also has contributed to Overstock's falling stock price. "But the sale will happen," the source said. "There are offers on the table."
"But a logical argument now is that given Overstock's bad fourth-quarter earnings, the acquirer may not want to make the announcement and then have to point to its most recent balance sheet," he added.
Overstock told TheStreet in December that the company is likely to make a decision to either sell the internet retailing business or take a "billion-dollar" investment from a foreign investor within two months. The internet retail company could also choose to take a leveraged buyout from a private equity firm such as Carlyle Group LP (CG) - Get Free Report or Bain Capital LLC, it said.
Of the three hypotheticals, the strategic acquisition is most likely, according to Byrne. "There's a 50% chance for the brick-and-mortar buyer, 30% chance for the large Asian investor and 20% chance for the LBO."
When asked for an update on the acquisition last week, Overstock representatives declined to comment beyond what was revealed in its earnings call.